As if it weren't enough that Ducati's just won EICMA 2023's "Most Beautiful Motorcycle" and concluded a stunning lineup in their World Première 2024 – they've also gone and set some new records on the Grand Prix circuit this past weekend. 
According to Ducati's recent press release, Sepang's MotoGP efforts rendered two records: "Most amount of wins in a season" and "most amount of winning riders in the season."
In other words, red all over the board. Take a look: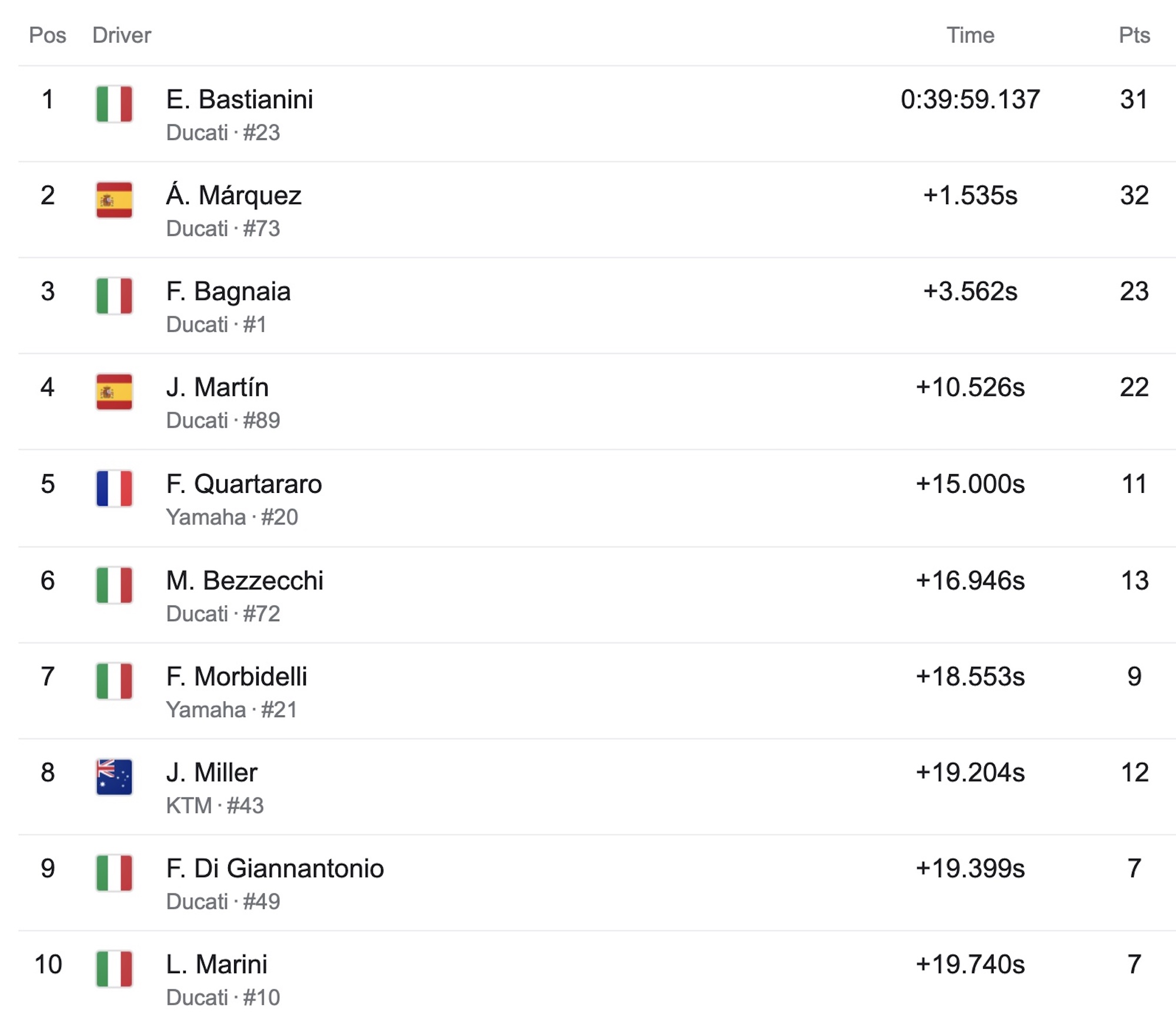 Naturally, the company's efforts couldn't go unrecognized; Ducati snuck mention of their exploits into their press release that went out for winning EICMA 2023's "Most Beautiful Motorcycle:"
"It was a special Sunday for Ducati, which not only won the title for the twelfth time in eighteen editions but also literally triumphed at Sepang by monopolizing the podium with Enea Bastianini, Alex Marquez, and Pecco Bagnaia. 
With the results of the Malaysian Grand Prix, Ducati equals two absolute records for MotoGP: the number of 15 wins in the season and the no less than five different riders (Bagnaia, Bezzecchi, Martin, Zarco, and Bastianini) who have won them."
Today, MotoGP would be a completely different game without Ducati; with 8 out of 22 bikes representing Bologna's best (and Motorsport confirming that number to hold steady for the 2024 season), we look forward to seeing what everybody gets up to in the coming weeks. 
What do you think of Ducati's "strength in numbers" philosophy? Be sure to keep tabs on the weekend's highlights via MotoGP's recent coverage on Youtube.
*Media provided by Ducati and MotoGP*