Man, I've got to figure out a better order for the title of these DWP 2024 Episodes. They're getting so long that they don't even fit anymore… though it's certainly not Ducati's fault for bursting at the seams with new bike models and variants. 
Welcome to the final episode of Ducati's iconic World Première 2024, where our favorite Bologna-based bike brand has, once again, pulled the curtains on a beauty of a bike: The 2024 Panigale V4 SP2 30° Anniversario 916, a 500-piece fleet of machines that pay homage to the original supersport icon of 1994.
This slideshow requires JavaScript.
According to Ducati's website, this 30th Anniversary V4 SP2 ain't just a fast bike painted in a cute bit of livery; Team Red also has gifted their new aniversary-edition V4 SP2 with top-tier componentry to help on the track… though I'd personally be more inclined to have this thing preserved as a livingroom centerpiece.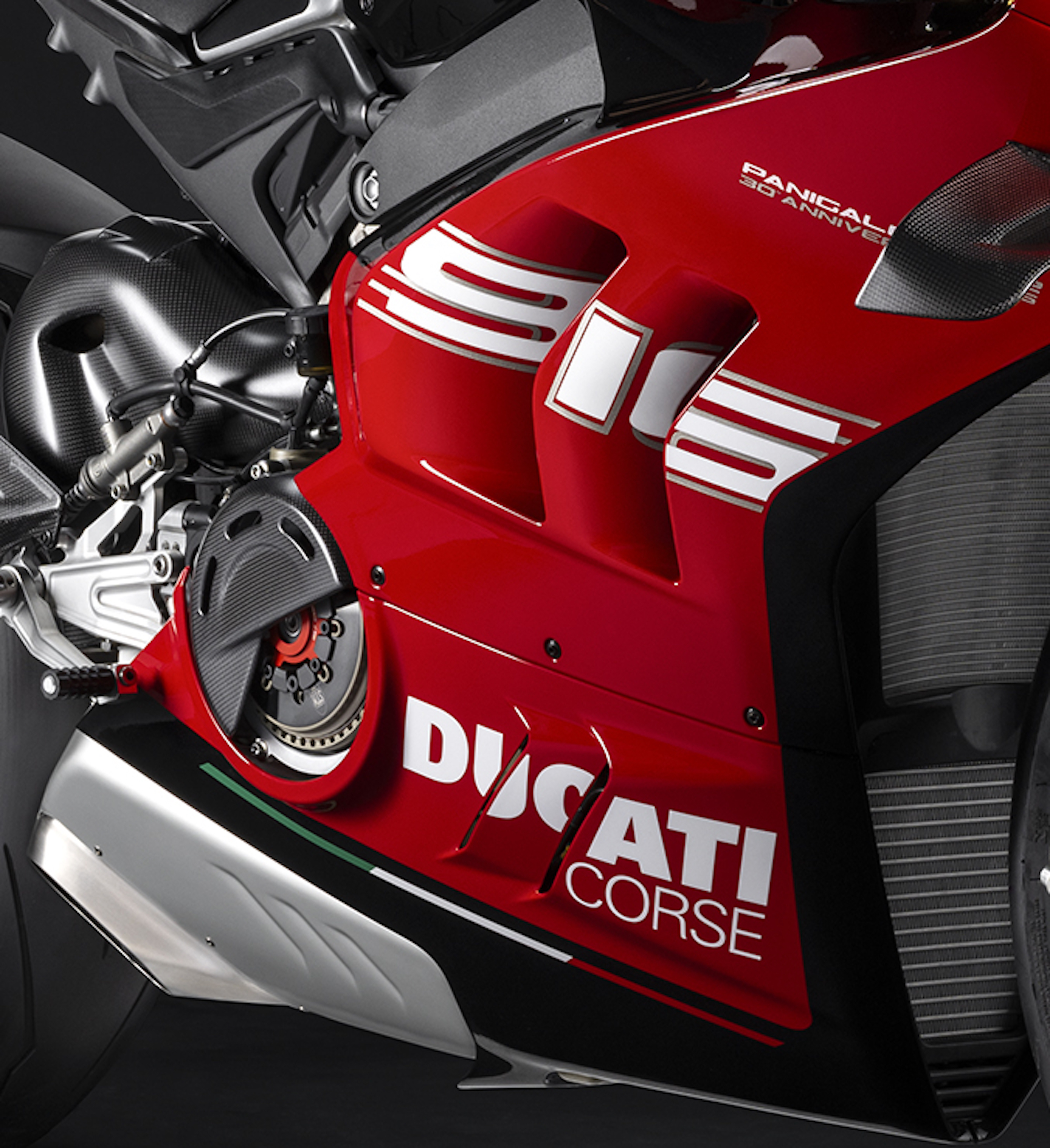 Below is the list of everything that comes as standard for the all-new 2024 Panigale V4 SP2 30° Anniversario 916. Heads up: If it's got two "**," it's exclusive to this variant, and if Ducati's rated it to one "*," it sticks to the circuit!
Carbon fiber wheels

Carbon fiber wings

Carbon fiber front mudguard

Carbon fiber brake caliper scoops **

Carbon fiber exhaust heat shield **

Carbon fiber 5-spoke split carbon fiber wheels

Carbon fiber open clutch cover ** (supplied)

Carbon heel guards

"30° Anniversario" commemorative livery **

Headstock machined from billet with model name and progressive bike number (XXX/500) *

Dedicated seat with "30th" logo **

Certificate of authenticity and dedicated motorbike cover

Visible brushed aluminum tank

STM-EVO SBK dry clutch

Final drive with 520 mm chain, specific sprocket, and pinion

Brembo Stylema R® front brake calipers

Brembo MCS 19.21 (Multiple Click System) front brake master cylinder with remote adjuster

Front brake and clutch levers milled at the ends

Single-seat configuration

Ducati Data Analyser+ (DDA+) kit with GPS module (included)

License plate removal cover ** (supplied)

Billet aluminum adjustable rider foot pegs

Billet aluminum mirror hole cover ** (supplied)

Billet aluminum fuel filler cap ** (included)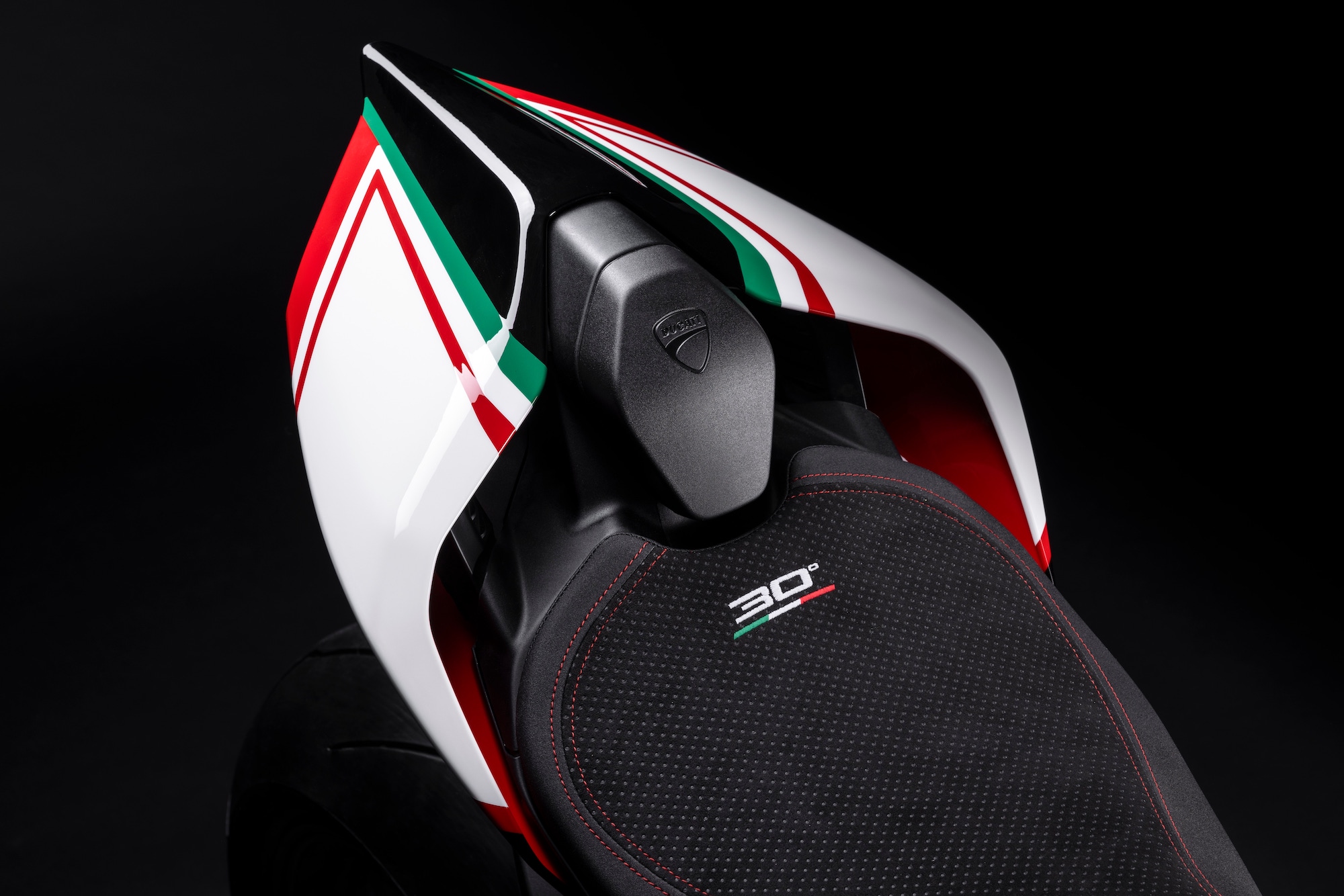 The boatload of carbon componentry, Brembo Stylema R® stoppage, and dedicated anniversary detailing dresses the beloved V4 SP2's 1,103cc Desmosedici Stradale heart, an engine capable of 215.5hp @ 13,000rpm and 91.2lb-ft (123.6Nm) of yank @ 9,500rpm – tasty, to say the least. 
Expect the new Panigale V4 SP2 30th Anniversary 916 to be rolling out of dealerships as of March 2024, with the following price points stated for Canada and the US: 
United States Pricing (MSRP): $45,995 USD
Canada Pricing (MSRP): $53,995 CDN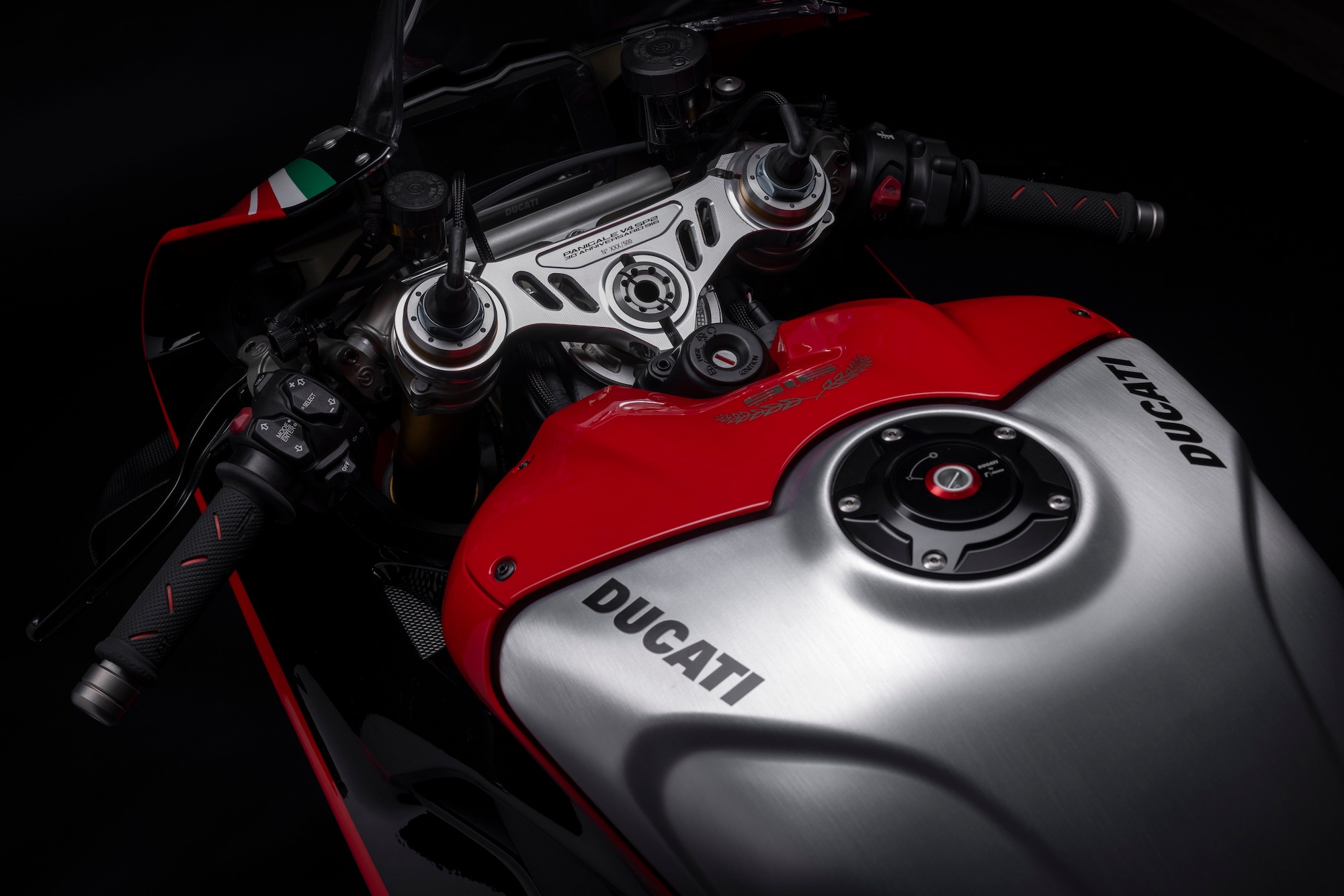 Miss an episode of Ducati's World Première 2024 and want to take a look at previous episodes?
No problem – Here's our coverage of previous episodes to date: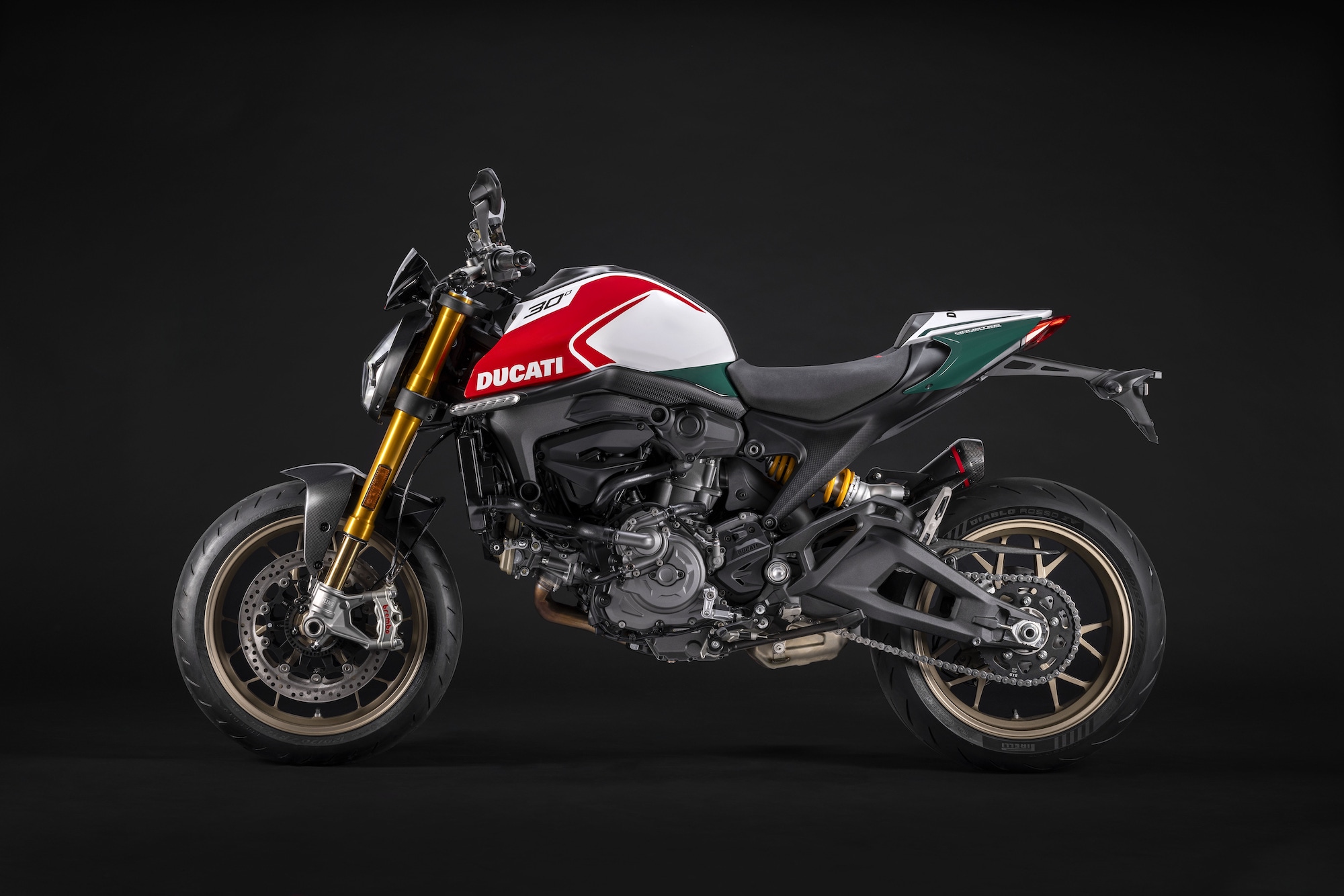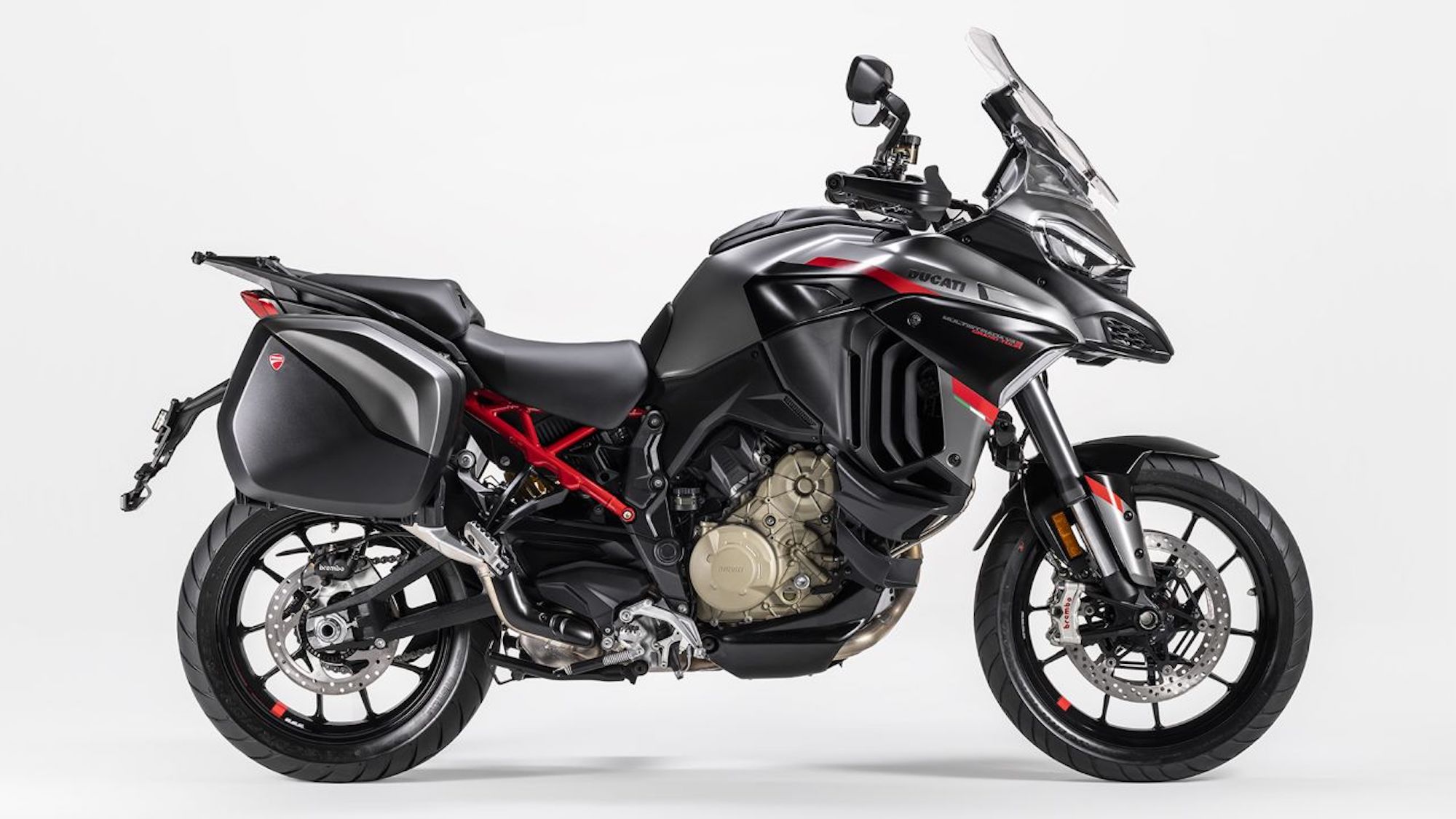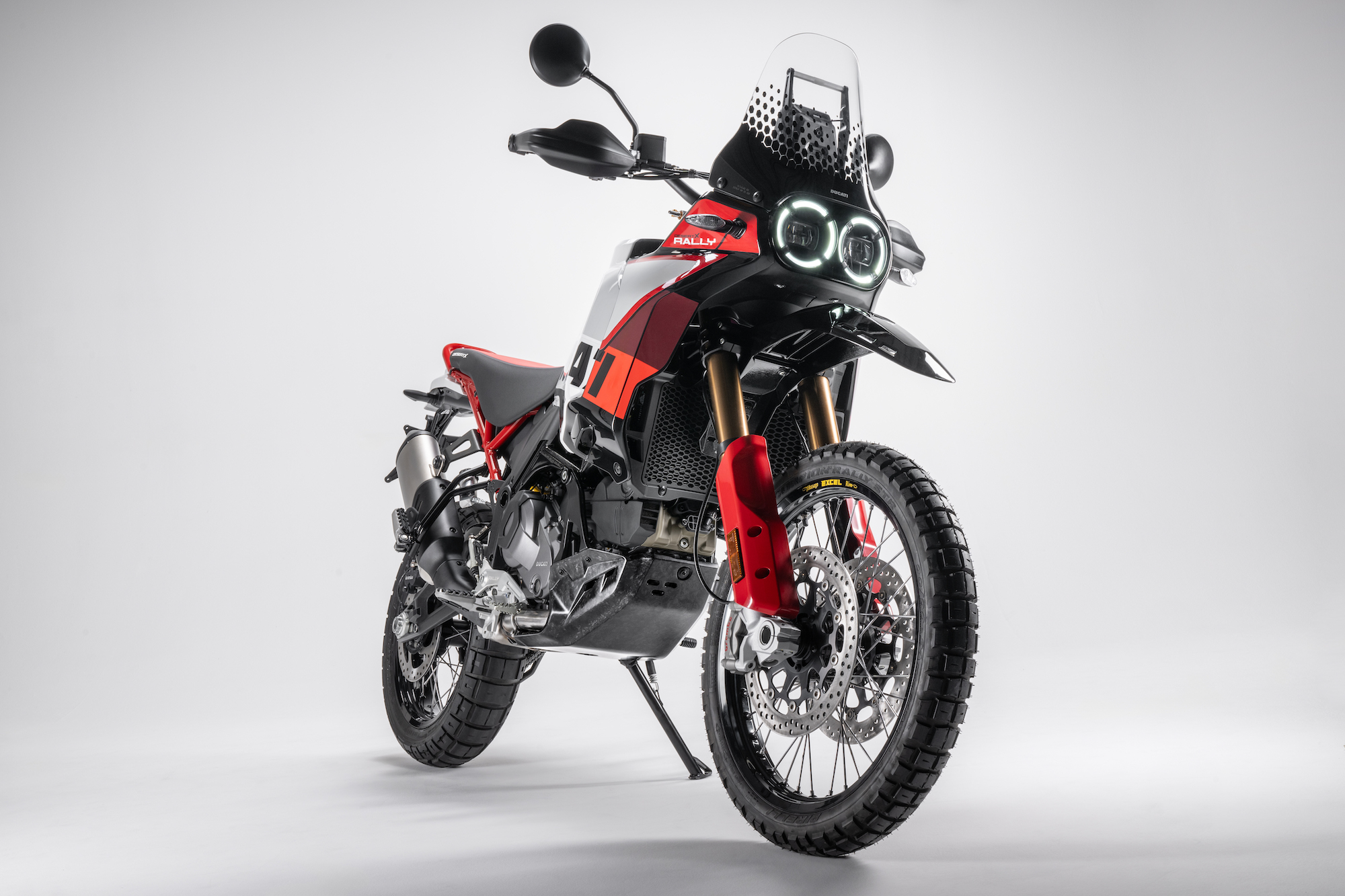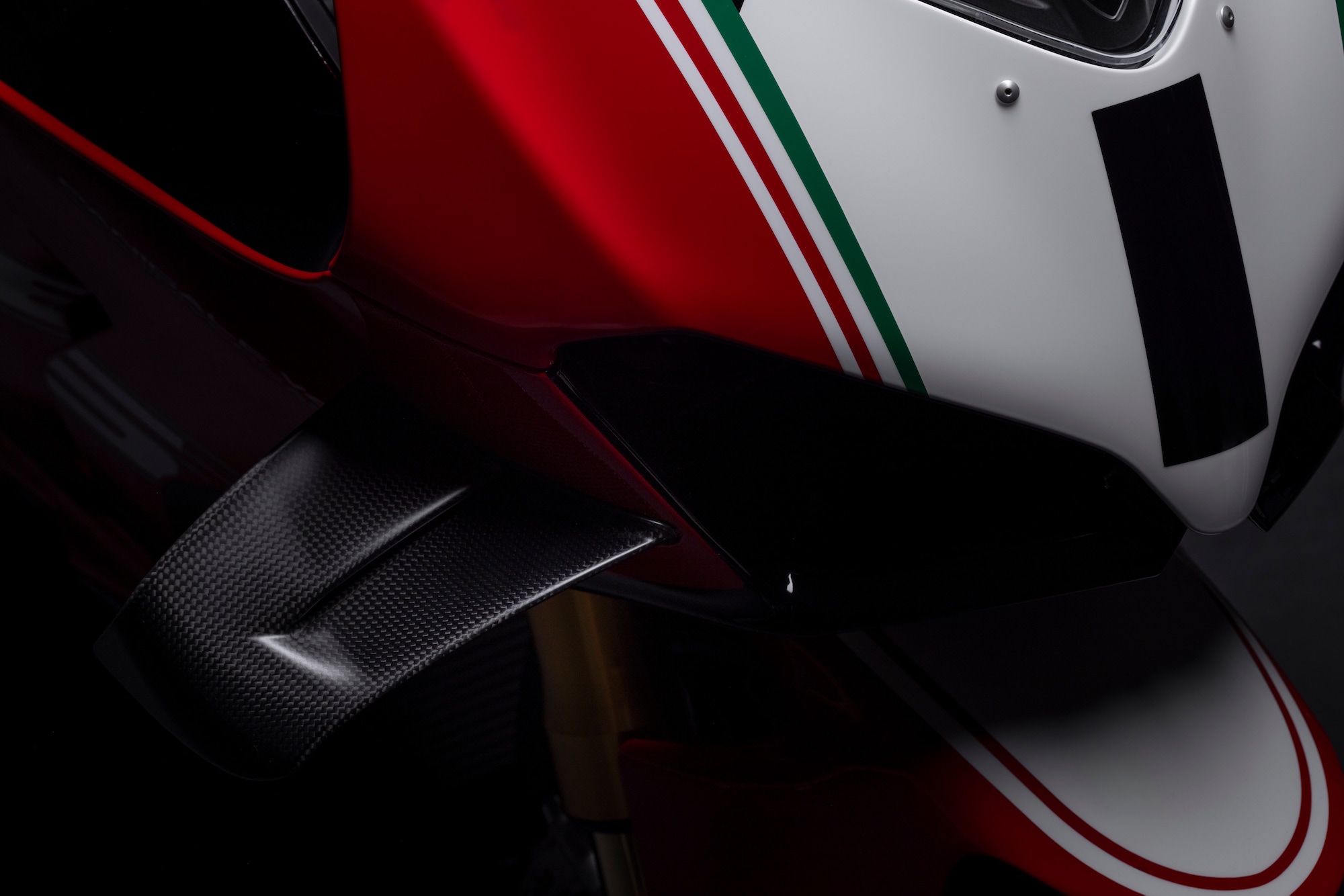 What do you think of Ducati's dedicated 2024 Panigale V4 SP2 30° Anniversario 916?
*All media provided by Ducati*