EICMA 2023 is officially over and, with the memories, we have a title bestowed upon the "Most Beautiful Motorcycle."
Any guesses as to which brand carries the motorcycle chosen for this year's honors?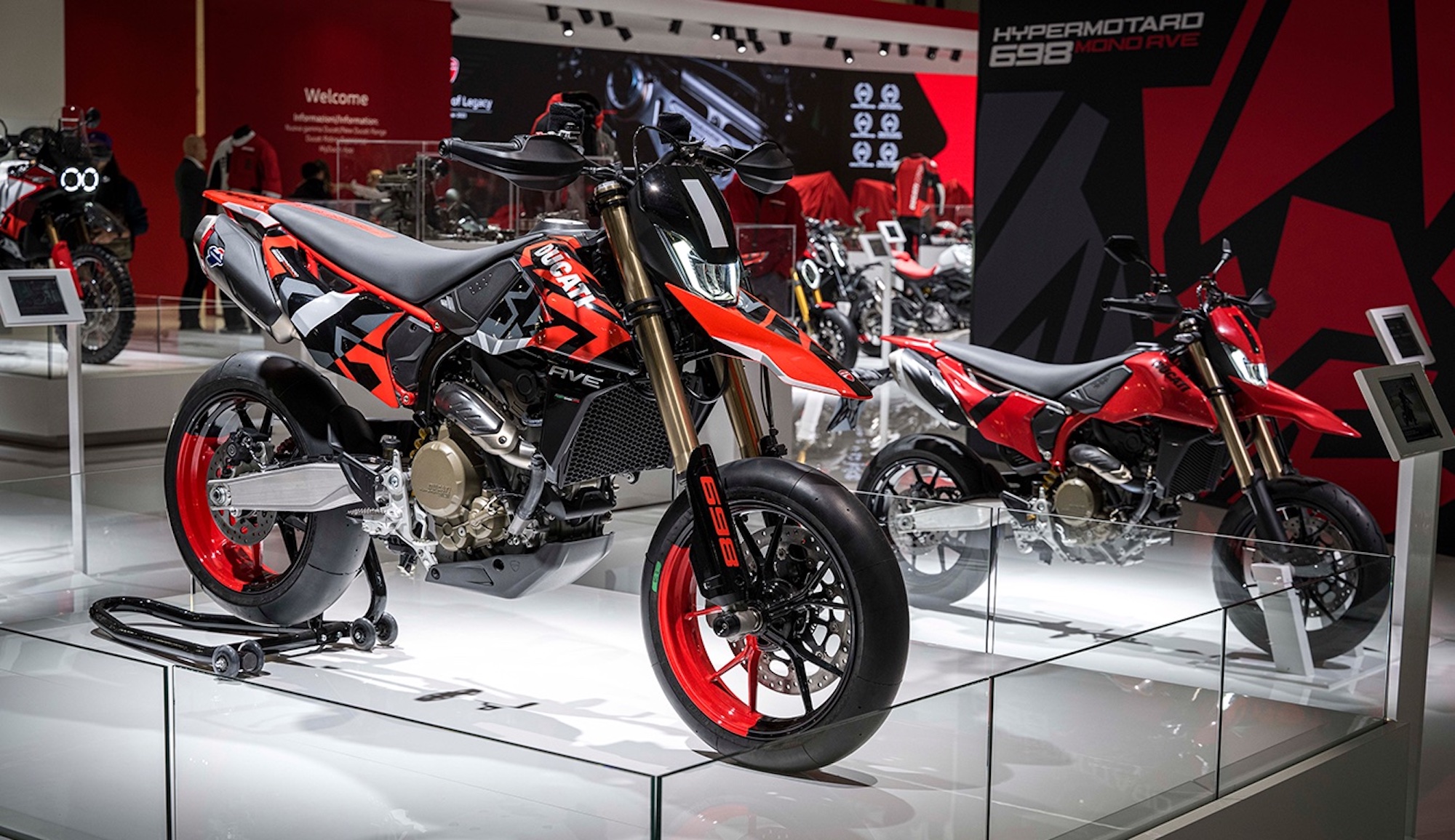 Congrats to Ducati and their new single-cylinder Hypermotard 698 RVE for winning 2023's "Moto più Bella" ("Most Beautiful Motorcycle")!! 
Team Red's recent press release tells us that around 25,000 individuals made their final decision via voting directly at the expo or online, with 35% putting the Hypermotard first. That makes this the 12th consecutive year – out of eighteen – that Ducati locked in on this particular award.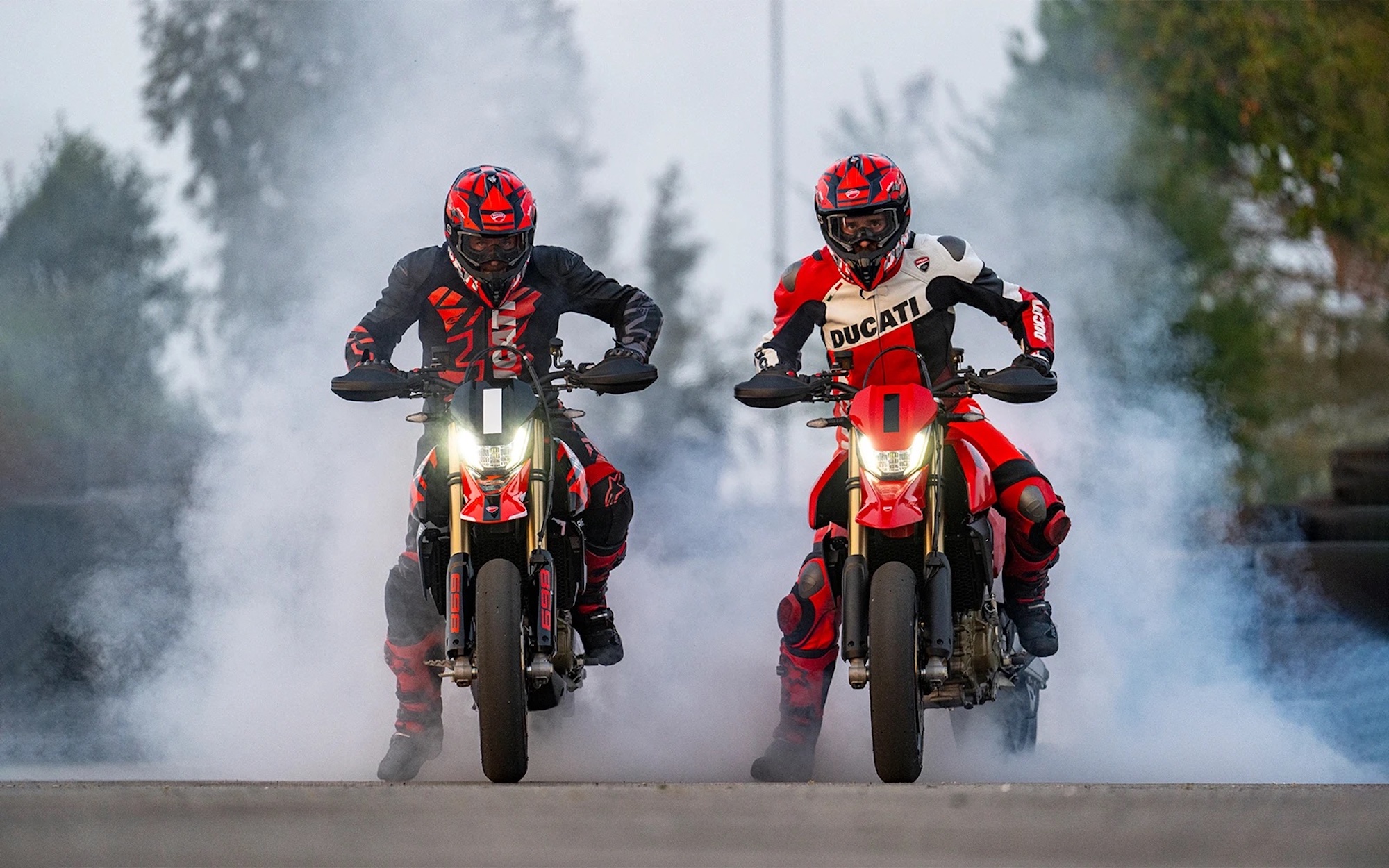 Ducati's 2024 HyperMotard 689 RVE carries a novel heart: The Superquadro Mono, also known as the the world's highest-revving and road-going single cylinder currently available on the global markets.
This platform is capable of 659cc of punt, or 77.5hp (max.) @ 9,750rpm with 46.4lb-ft of yank available @ 8,000rpm (85hp @ 9,500rpm and 49.4lb-ft available @ 8,000rpm, if fitted with the recommended race-specific pipe and airbox cover/filter).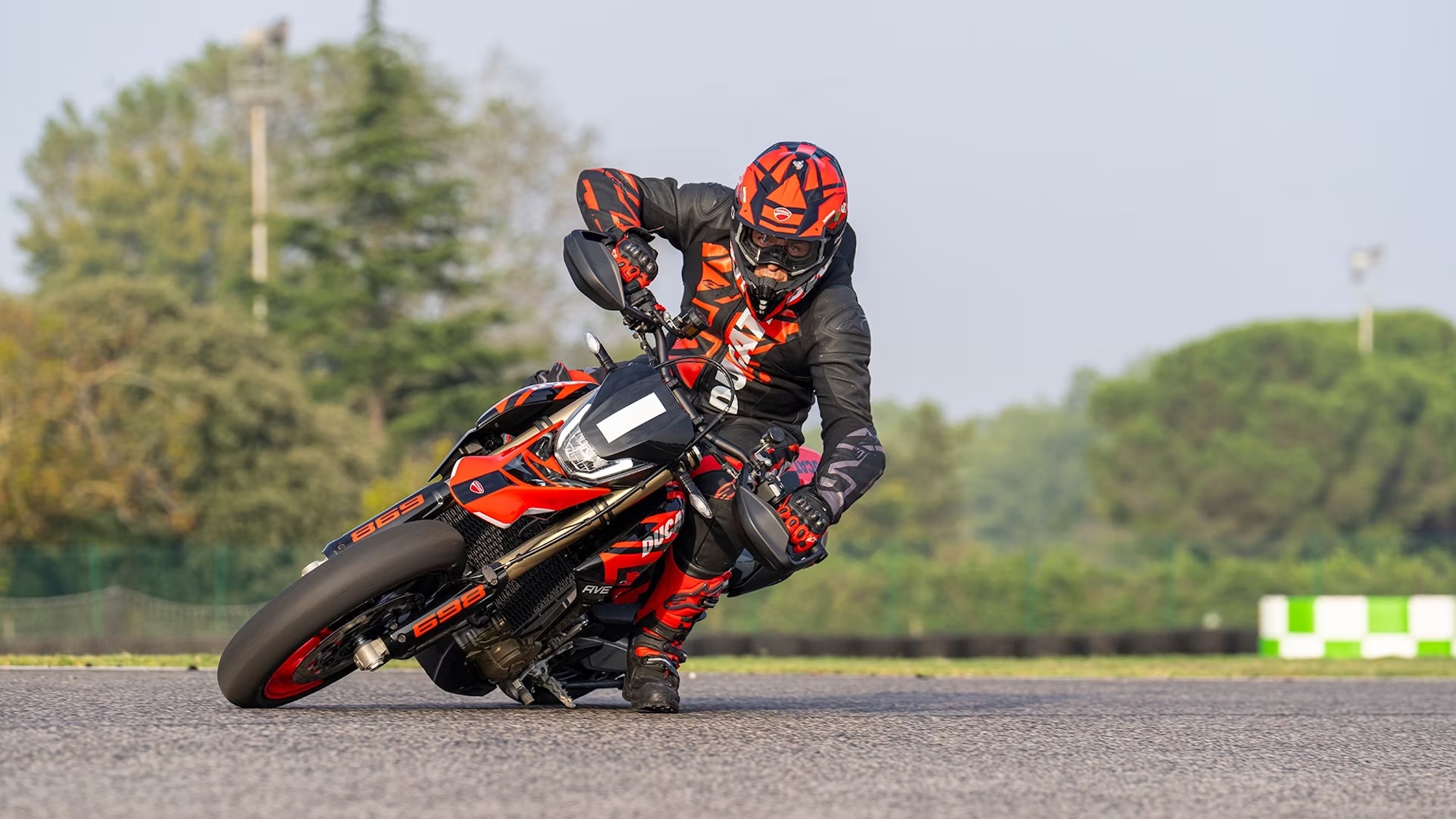 The 2024 Hypermotard 698 RVE was the catalyst behind Episode 5 of Ducati's World Première 2024; if you haven't been in the know, below are all of the episodes, which connect Ducati's press releases to their Youtube coverage and more.
What do you think was the "Most Beautiful Motorcycle" of EICMA 2023?
*All media provided by
Ducati
*