Despite Ducati's magnificent successes in MotoE as the event's electric bike supplier, the Bologna-based bike brand is still putting a good amount of effort toward synthetic and sustainable fuels – and fair, considering Team Red's gigantic presence on MotoGP's circuits (and MotoGP's subsequent demand for fuel with 40% non-fossil origin by next year). 
The Grand Prix's further deadline is even scarier: All bikes must use fuel boasting 100% non-fossil ingredients by 2027 – which is probably why Ducati's contract with Shell has been extended to that same year. 
"The extension of our Technical Partnership with Ducati until 2027 signals our commitment to the Ducati Corse team to provide them with technical support as MotoGP moves towards a more sustainable future," comments Sabrina Qu, the Vice President of Global Lubricants Marketing at Shell (via Total Motorcycle). 
"Motorsport is the ultimate testbed for our technology, providing Shell with valuable insights into the performance of our products, whilst allowing them to test formulations to match the future sustainability ambitions of both Shell and Ducati."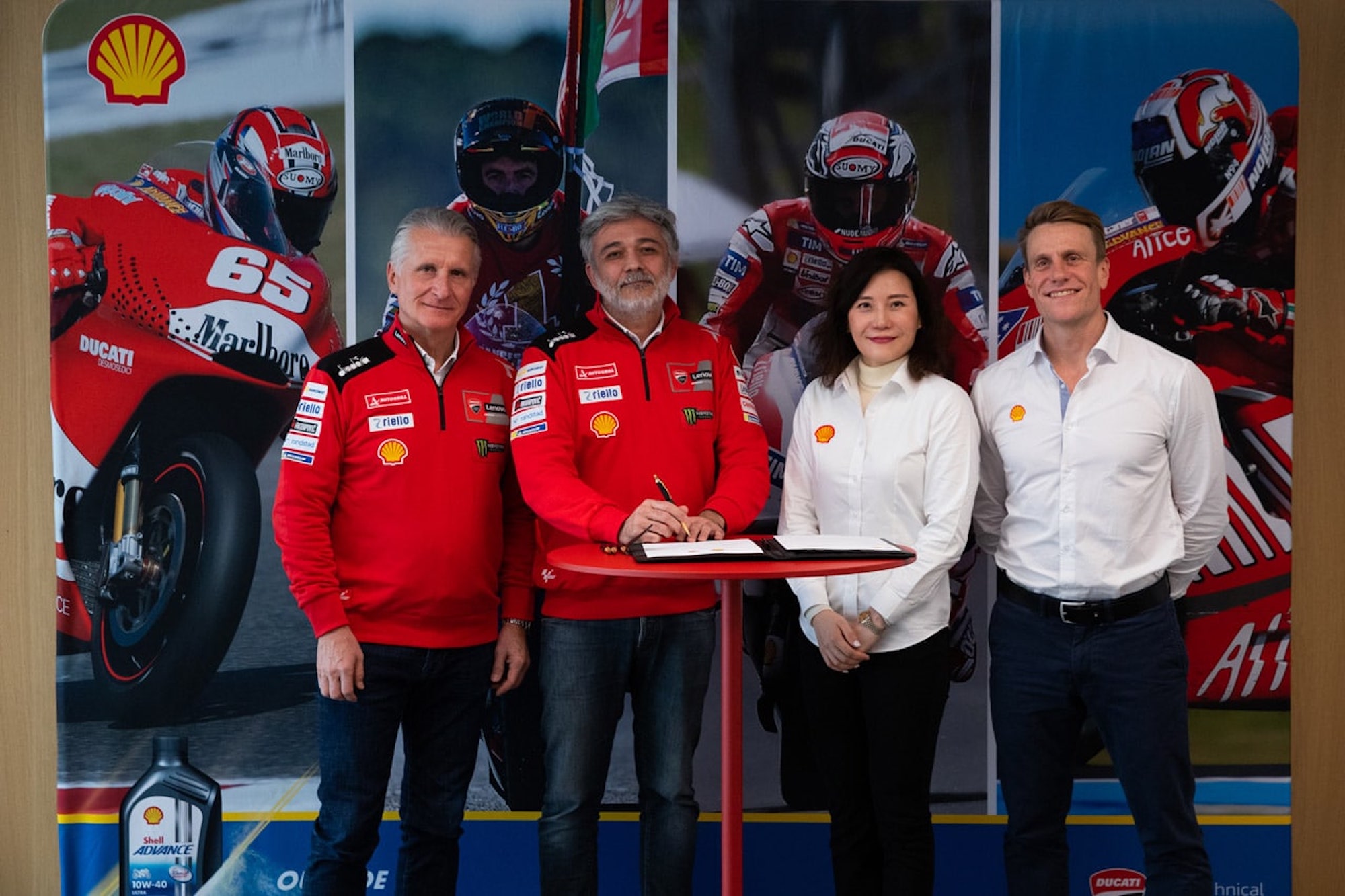 "It gives us great satisfaction to announce the extension of Ducati's multi-year agreement with Shell until 2027…  last year was the most successful season ever for Ducati Corse since the start of our fuels and lubricants Technical Partnership with Shell in 1999, and we are delighted to be able to enter a third decade of collaboration with them," adds Paolo Ciabatti (Ducati Corse Sporting Director).
While present-day Ducati racebikes use a Shell V-Power blend, both brands anticipate finding ways in which "the collaboration can further the development of electric drivetrains in electric motorcycles for future use, both on and off the racetrack."
Hybrids, anybody? 
Definitely hybrids. 
KTM's Steve Pierer would be proud.
Stay tuned, as Ducati's directive beyond MotoE is taking a new direction, even for us.