On this grand day of record-breakers, we shine a well-earned spotlight on Aleix Espargaró, Aprilia's #1 and the winner of our good British Grand Prix; to be clear, his winning the thing isn't the biggie. 
Espargaró took first place after starting the race in twelfth position – a marvelously hard thing to accomplish, but a dry-weather day in the life for our Granollers-born Spaniard.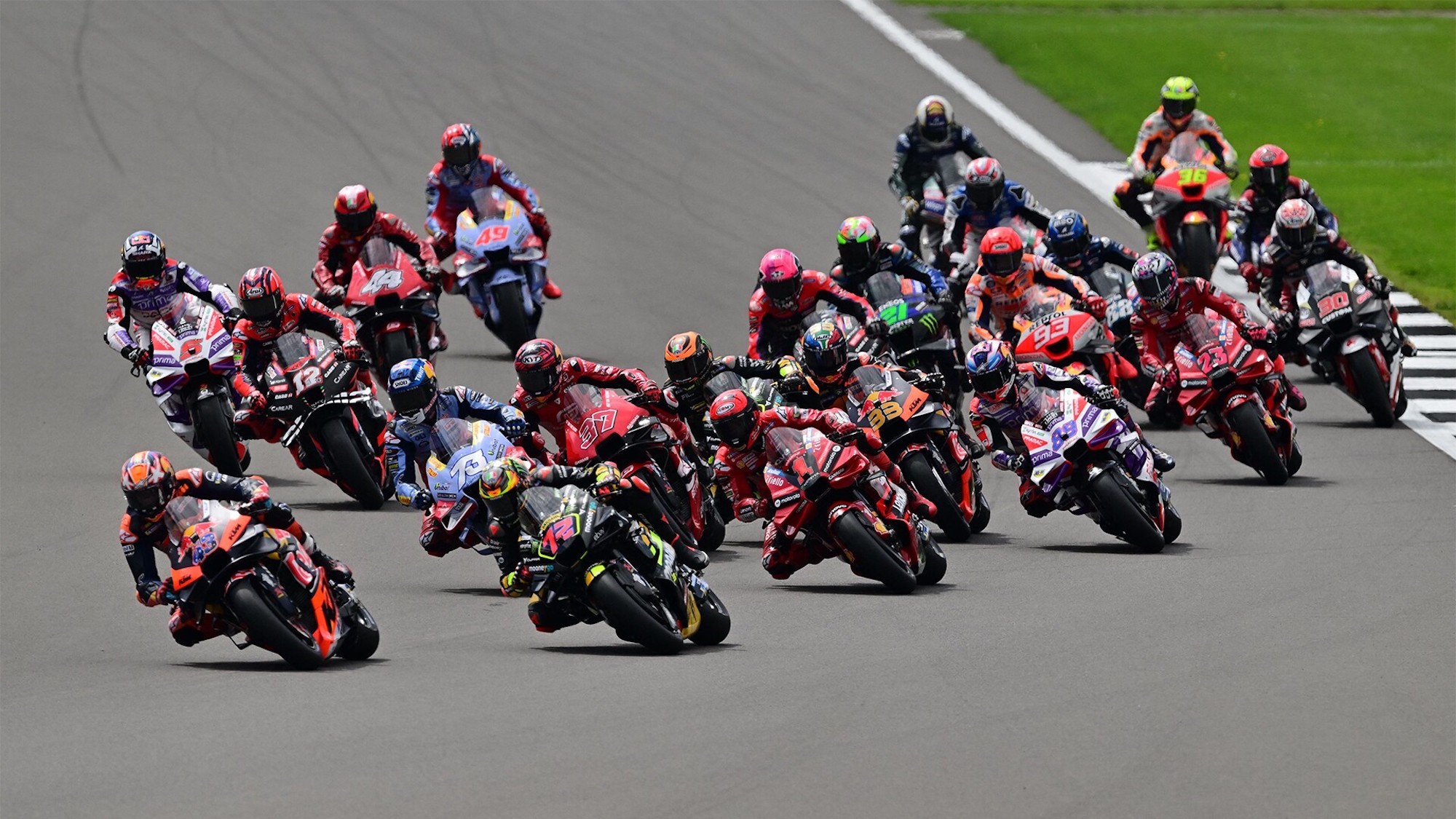 "From Lap 1, even though I was starting 12th, I felt immediately super good with the bike," Espargaro said in coverage from NBC Sports. 
"It was one of those days when you felt invincible. The bike was turning, a lot of grip, braking stability. … At that time, my plan was to pass and start to pull away, but when it started to rain, I decided to stay quiet behind (Bagnaia)."
"It's better if he opens the track, but on the last lap, I had something more and tried to overtake him. The last lap was very dramatic."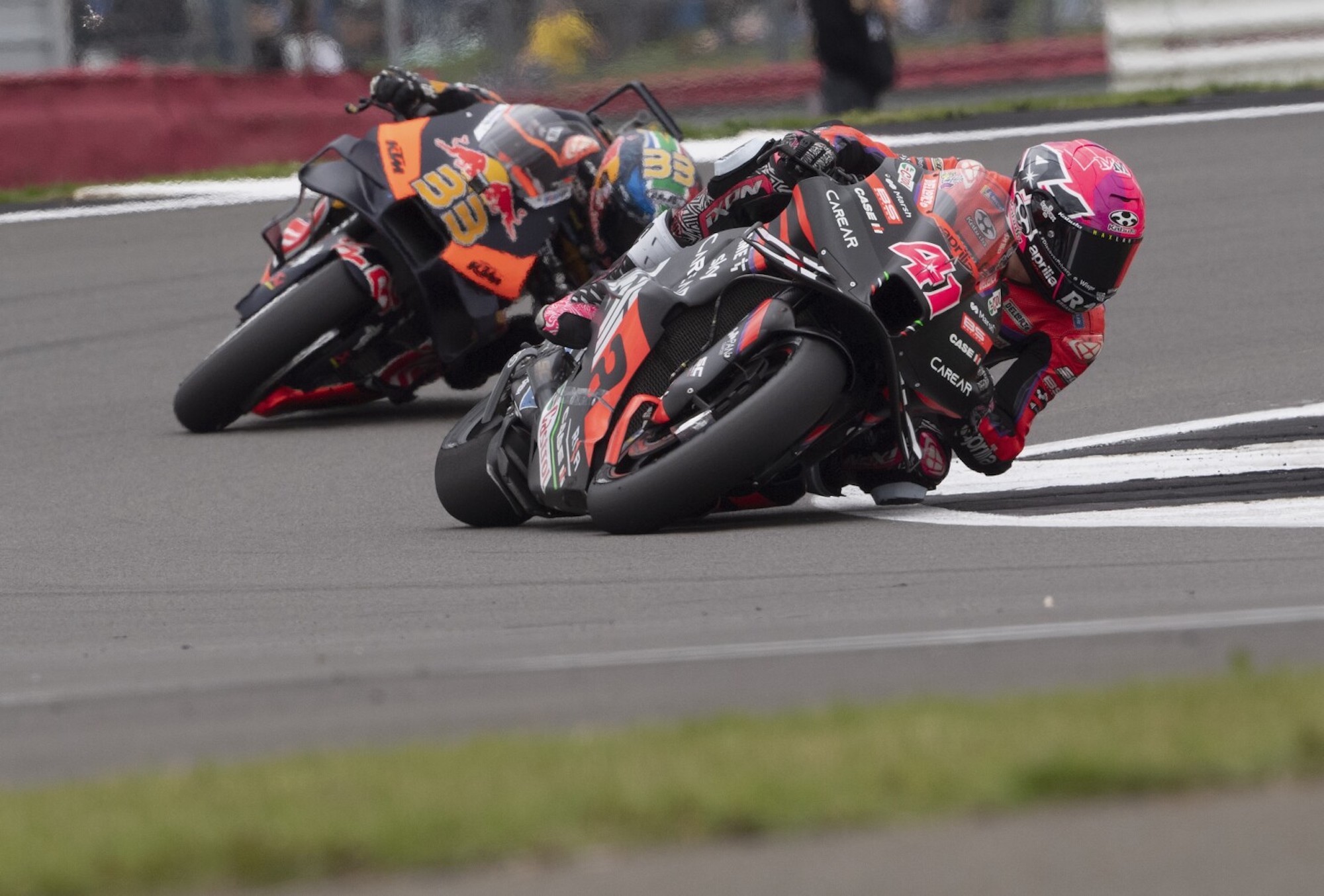 Motorcycle Sports tells us that it's been 17 years since anything of this kind has happened, and we congratulate Espargaró on winning while creating a fantastically intense final lap!