Some claim BMW boxers have a look only a mother could love, but for Owen Hobbs the classic airhead epitomises motorcycle purity, individualism and adventure.  
So in 2015 he approached Richard Scoular from Classic Bikes Direct to look for a suitable bike on one of his international searches. It had to be original, silver and preferably a R75/6, for the five-speed box and front disc. 
CBD eventually secure a tired and neglected, but unmolested, silver 1974 matching numbers R75/6 airhead from the US. 
Owen says he wanted to restore the bike and keep it as original as possible with one or two upgrades, such as electronic ignition and a few individual touches.
"With plenty of airheads originally leaving the BMW factories in Germany, they are not particularly unique, however with the recent trend to chop and bob every vintage boxer on sight, original bikes, let alone a fully restored one are becoming hard to find," he says.  
Owen stripped the bike down and sourced a large number of parts, but soon realised his full-time job with plenty of business travel thrown in would spin out a full restoration project on his own to several years.
He admits patience was never a virtue, so he started looking for a customising shop that could finish the project in reasonable time for a reasonable cost.
Almost by chance he stumbled on Attila Kekesi, the owner of MotoDoctor on Bisbane's southside.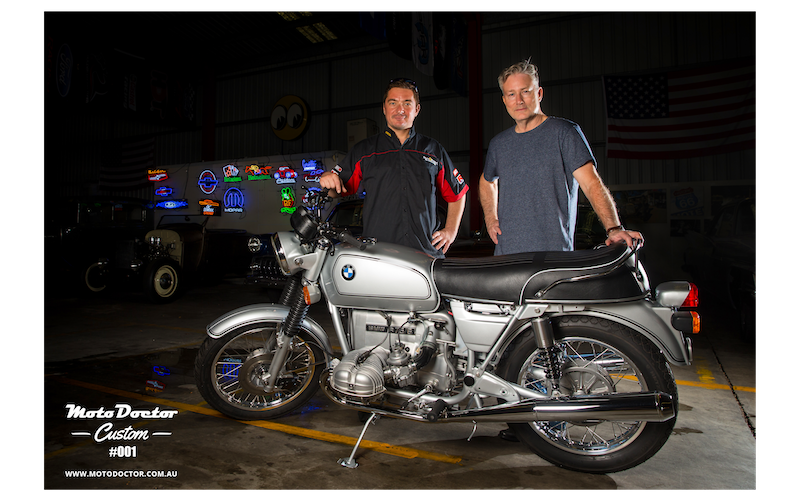 Although MotoDoctor is primarily a servicing and maintenance business, Attila had undertaken several customising projects previously. 
Owen says he was sold on Attila's passion and shared vision to restore the bike to original with a couple of minor resto-mods. 
"From the outset, the relationship between the client and builder was always going to be critical to deliver the vision I had in his mind," he says. 
"As it turned out I couldn't have found a more perfect partner to work with.  
"The end product is a testament to Attila's craftsmanship, patience and eye for detail."   
As with most restorations, Attila faced a number of significant challenges along the way but was committed to preserving the integrity of the airhead's history and build. 
He notes that obtaining original parts is now difficult, despite the relatively high numbers produced.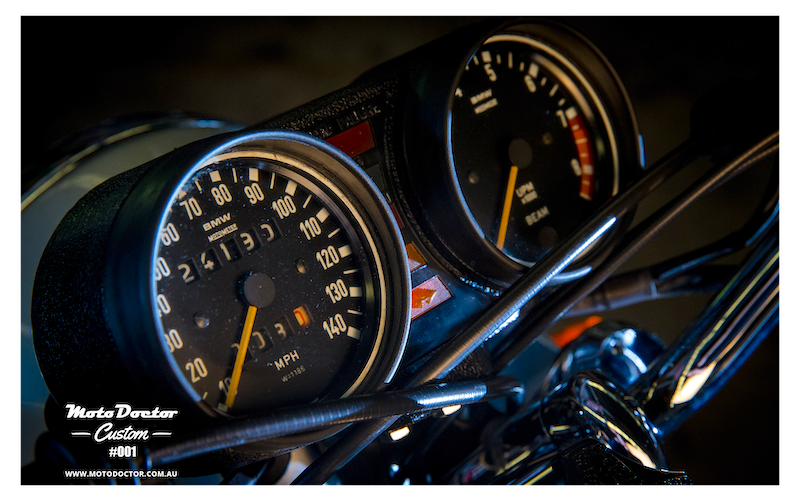 For example, after inspection it was realised the gearbox housing was cracked and the gears well worn, so a replacement unit was needed.  While a later model R75/6 or /7 transmission could have been used, Owen wanted to retain the unique 'back up' kick start transmission on the 74 model (the last kick start used on a BMW).  
After much searching, including internationally, Attila was able to source one of only two units for sale. 
The engine was in reasonable shape, but was still stripped, polished and given the airhead a full top-end rebuild. 
As many original parts as possible were retained, so almost every component was pulled apart, cleaned and or repaired, including the drive shaft and electrical systems.
They were all then tested to ensure the renowned BMW reliability was retained. 
Although Owen always intended to keep the bike Silver, the actual colour scheme and shades were optional.  After hours of reviewing custom bike websites, a modern Two Pack silver was chosen that also closely matches the original BMW Polaris Silver metallic.
When it left the factory, the original frame and headlight were black, however, these have also been painted silver, modernising and cleaning up the lines.
The original black pinstripes on the tank and guards were reproduced by hand although again with a minor change. They now more closely follow the lines of the tank and are 'tighter', making the tank appear more streamlined.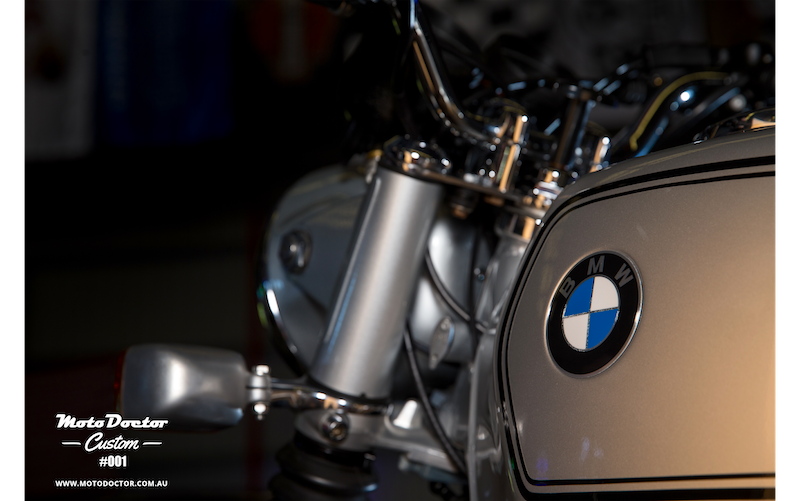 Curiously, when the original paint on the tank was stripped off, it had a significant amount of flex.  Before the tank could be resprayed it had to be coated with several layers of liquid metal to regain rigidity.
All external engine and transmission components were also hydro-blasted and look better than new.
The original rims were battered and bruised, but have been restored and polished.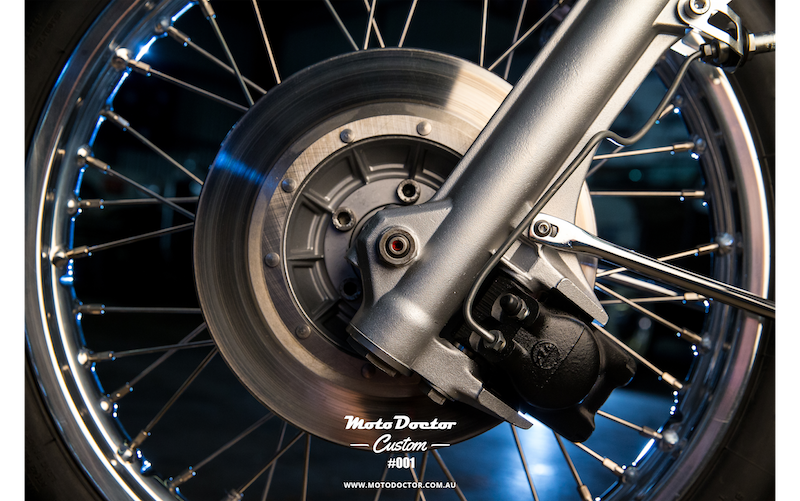 Attila had one final heart-stopping moment on the bike's first test start.  It appeared the gearbox had jammed in first.  However, after contemplating a full strip down of the tranny (and jumping out a window), the culprit was found to be a faulty neutral switch.
Owen says he intends to take the Beemer on laid-back sunny weekend rides.
"It's comfortable, purrs along like a very contented cat and handles incredibly well for a bike that is now well over 40 years old," he says. 
"However, the brakes are also very definitely from the 'past'. Given the old girl can still get along at a decent pace, that means extra care to avoid white-knuckle moments."
When not riding, Owen says it is almost as much joy to just sit back with a beer and admire his silver Teutonic beauty.
MotoDoctor does motorcycle repairs, maintenance and performance upgrade for any sort of bike. They also do vintage motorcycle repair and high-level restoration.