The internationally awarded MotoCAP safety and thermal comfort ratings system for motorcycle clothing has added 15 more items to its list of tested gear.
The Australian safety intitiative, launched in September last year, is the first of its type in the world.
It has now rated 186 items of clothing, including 50 pairs of pants, 90 jackets and 46 pairs of gloves.
Safety and comfort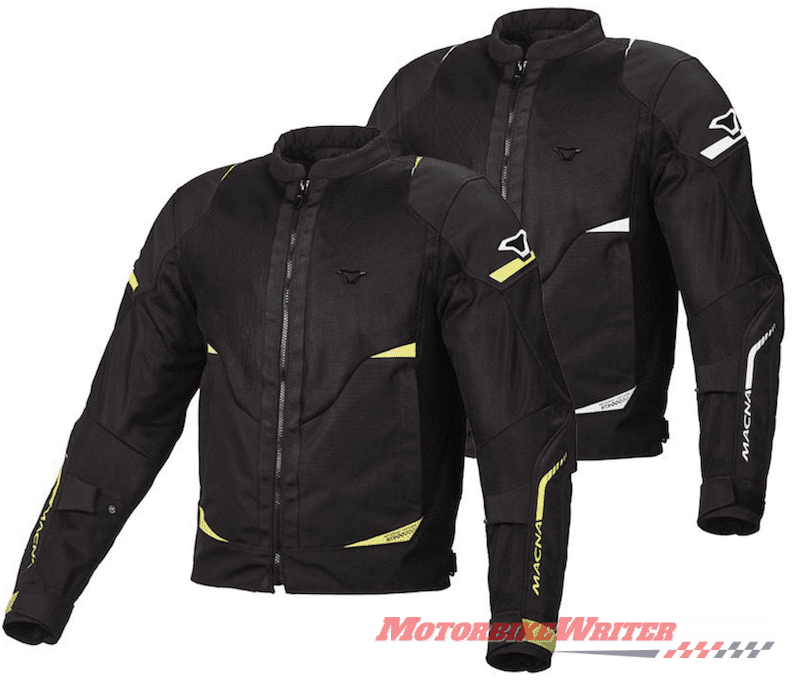 Of the newly rated jackets, two were leather which scored two stars for safety. All the others were textile and scored just one star for safety except the Alpinestars T-Core Air Drystar and Macna Vosges Nighteye which scored two stars.
The best of the newly added jackets  for beating the current heatwave was the $500 Spidi Ventamax (top image on this page) which scored three stars for thermal comfort. The others scored from half a star to two stars.
Best of the newly rated pants are the Bull-It Covert Blue which scored two stars for safety and three for comfort and the BMW City denim trousers which only scored one safety star but four for comfort.
International award
Last month, MotoCAP won a Fédération Internationale de Motocyclisme (FIM) road safety award.
MotoCAP gives clothing two separate star ratings – one for protection and one for heat management or comfort.
Clothing manufacturers' advertising is not an extremely useful resource for protection in a crash or from the extremes of an Australian summer.
Australian Motorcycle Council Protective Clothing sub-committee chair Brian Wood points out that MotoCAP tests the whole garment, unlike European Protective Clothing Standards which only tests samples of fabrics, fastenings and stitching.
"(It) gives the motorcycle community more information when they are making choices about the clothing they wear when riding," he says.
MotoCAP is a partnership between Transport for NSW, State Insurance Regulatory Authority (SIRA), VicRoads, Transport Accident Commission (TAC), Royal Automobile Club of Victoria (RACV), Department of Transport and Main Roads (TMR), Motor Accident Insurance Commission (MAIC), Lifetime Support Authority (LSA), Western Australian Police: Road Safety Commission, Department of State Growth, Insurance Australia Group (IAG), Australian Motorcycle Council and Accident Compensation Corporation in New Zealand.
Testing is carried out by the Deakin University Institute for Frontier Materials on behalf of the MotoCAP partners.