Italian Moto Guzzi revealed its V9 Bobber and Roamer last week ahead of the EICMA motorcycle show in Milan and we pondered why they hadn't added a scrambler.
Well, now they have.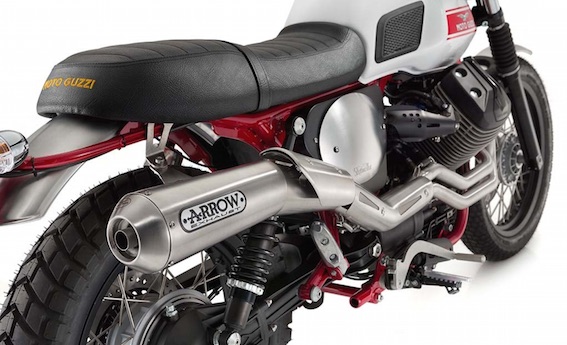 It's called the Stornello and it's based on the V7 II line with the 744cc transverse twin and, of course, shaft drive, high pipes, MX bars, knobby tyres and a modern "scrambler" attitude.
It follows BMW's new Scrambler and Ducati adding two new Scramblers to its fleet at EICMA yesterday. Surprisingly, Triumph has not included a scrambler in their Bonneville upgrade, but have a "scrambler kit" of accessories.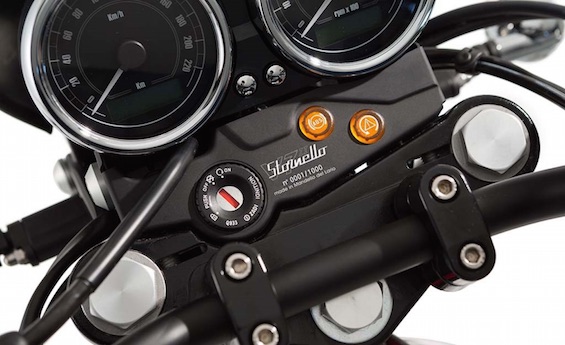 Stornello is a revived name from the 1960s and ''70s, so the Arrow exhaust is similar to that used in the 1960s, running right down the side of the bike like the current Triumph Scrambler.
Mudguards, footpegs and injector bodies are all made of aluminium alloy for lighter weight, yet it weighs 186kg, which is 7kg more than the standard. That extra weight surely couldn't be in the Arrow pipes.
No other tech specs have been released yet.
It comes in white with a red frame, with three number boards, ABS and traction control.
Guzzi has also honed in on the custom bagger trend which is starting to heat up, particularly in the USA, by announcing that the MGX-21 concept bagger it unveiled in Milan last year will go into production as the MGX-21 Flying Fortress.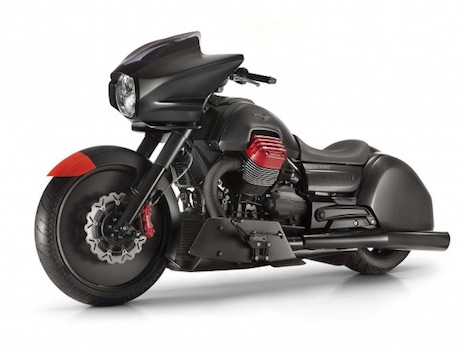 It's a custom bagger version of the California with a lowered rear end, big 21-inch front wheel and batwing fairing.
It gets ride-by-wire throttle, ABS, adjustable traction control  and cruise control.
Last week, Moto Guzzi introduced the new V9 platform with Bobber and Roamer models.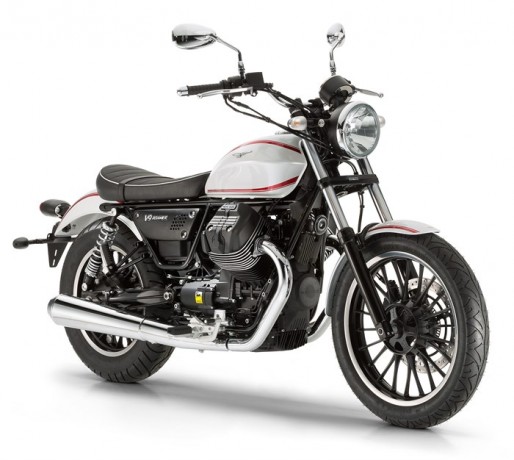 They are powered by a new air-cooled 850cc 90 degree V9 engine with 61Nm of torque.
The V9 models feature 22-spoke wheels, single front disc, thin seat and single round instrument pod.
Where they mainly differ is in the tyres. The Bobber has hi-profile Continental ContiMilestone "balloon" tyres while the Roamer has more conventional rubber.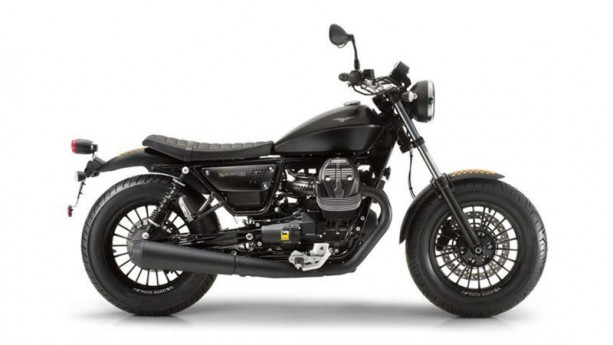 The Bobber obviously has shorter fenders and a darker look with matte-black paint and exhaust while the Roamer has more chrome and gloss paint.
They come with ABS standard, adjustable traction control, USB socket and weigh under 200kg.
Guzzi has also revealed minor cosmetic updates to the V7 II Racer with new matte finish graphics.
All new models will arrive in Australia by the middle of 2016.