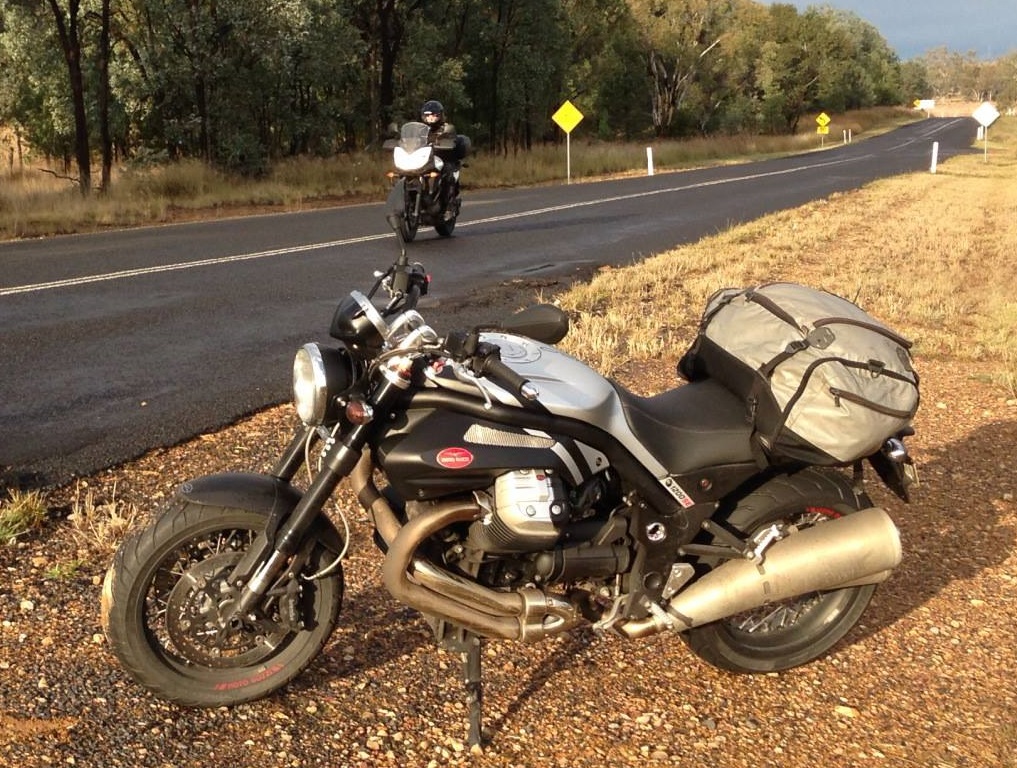 When I threw my leg over the Moto Guzzi Griso test bike at Springwood Suzuki I immediately had one of those "oh-oh!" moments.
I was about to embark on a bit of an adventure trip which included riding from dawn to sunset (albeit on the shortest day of the year).
The Griso just felt all wrong. No weather protection (and there was a forecast for cold and rain), a rock-hard seat with suspension to match and a riding position that didn't feel too comfortable for a long haul. My injured back was already going into spasm just looking at it.
I rode off into peak-hour traffic and on into the dark toward Mullumbimby wondering if I should just turn around and grab my BMW R 1200 GS for the trip and do it in comfort.
Two-and-a-half days and 1000km later I'm in love … and not a lot of pain.
The Griso is quirky and asymmetrical, but there is a boldness about its feel, sound and aura that is simply alluring.
I haven't worked out how to use the modes or zero the trip meter yet, and I can't even find the switch for high beam, but I'll sort that out over the next few days as I do a rigorous assessment of the bike.
But so far, it's been a great travelling companion.
I even managed to tie down my BMW soft bag on the back seat and use it as a back support.
Keep reading for a full review of the bike in a couple of days.
But what is it with that name? Griso. It sounds like a tough eastern European who'd punch you in the face if you looked the wrong way at his girlfriend, wife, daughter, sister or dog.
I Googled the word and found all sorts of different meanings – mainly trustworthy or dependable.
I prefer my version.