The Mother Lode Ride
THE MOTHER LODE RIDE:
ANOTHER GREAT BSAOC RIDE
The boys & girls of the BSAOC-NorCal have been busy planning a full calendar of rides for the year. I'm now on the Ride Committee & so will help with the planning for next year, and based on what I'm seeing this year, I hope I'm up for the challenge. These folks put on an average of one fantastic ride every month during the riding season. For a full schedule of these rides check our Motorcycle Events Calendar. The Mother Lode Ride is a sort of annual ride (they've done it before) and just one more example of the club's impressive ability to plan, organize & execute cool events, be that a ride or a world class Classic British Motorcycle Show like the Clubman's All-British Weekend.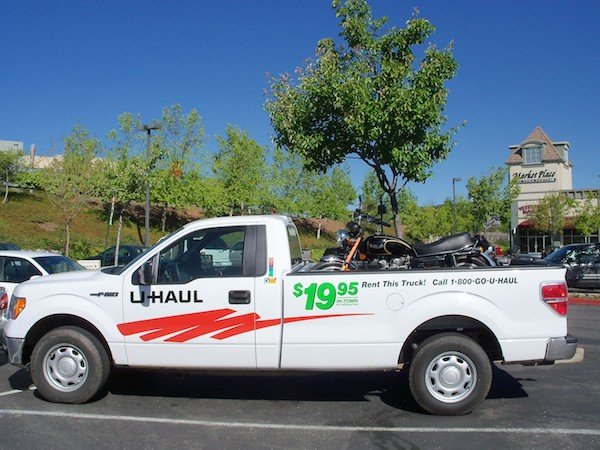 NOT RAIN, NOR SLEET, NOR LACK OF TRUCK…
I am presently without truck. An unenviable position to be in when one owns a Classic British Motorcycle. And when a ride like this comes up, that starts 125 miles from my house, what does one do? I considered riding my Harley up & back, as I did on the BSAOCNC's recent Rio Vista-Delta Ride in March. But, I'd just gotten CBM's Project Bike, my 1979 Triumph T140D Bonneville Special, together & running pretty well, and I was anxious to get her out & see what she could do. The Mother Lode Ride looked like the perfect venue. Great weather, incredible roads, nice people & a chase truck. It don't get any better than that!! So, it was clear I wasn't taking the Harley. Ultimately, I rented a pickup truck from U-Haul, & it worked out great. And U-Haul got some great advertising from it, too! It worked out so well for me that I did the same thing in May when I took the T140D to The Quail Motorcycle Gathering in Carmel Valley CA.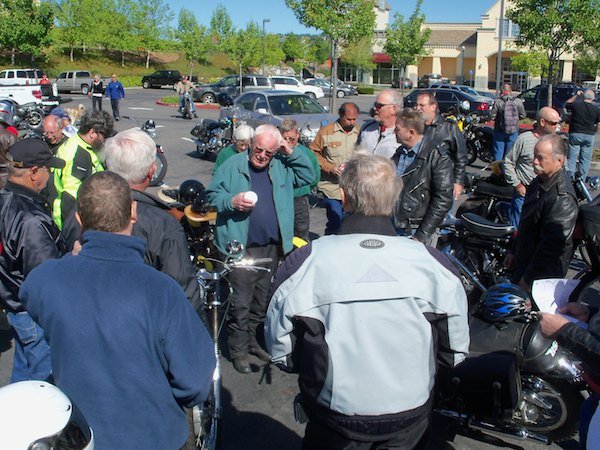 The Mother Lode Ride starts here. We meet up at Starbuck's in Eldorado Hills (east of Sacramento CA), and after an appropriate amount of time oggling each others bikes, we form up for a quick orientation meeting, a rundown of the 127-mile route, basic safety protocol. That done, it's down the road…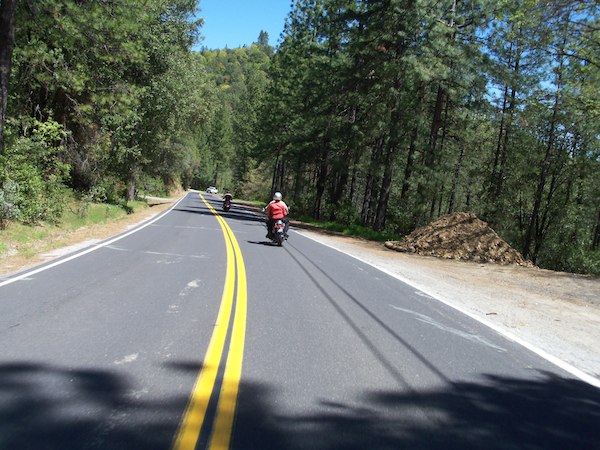 BEAUTIFUL COUNTRY…GOLD COUNTRY
We wound our way through some beautiful country, along gently curving roads, past ranches & farms, hill & dale, on our 127-mile loop through the Sierra Nevada's famous Mother Lode. This is Gold Country, just miles from Sutter's Mill, where the California Gold Rush started in 1848. And it's some of the best riding country on the planet!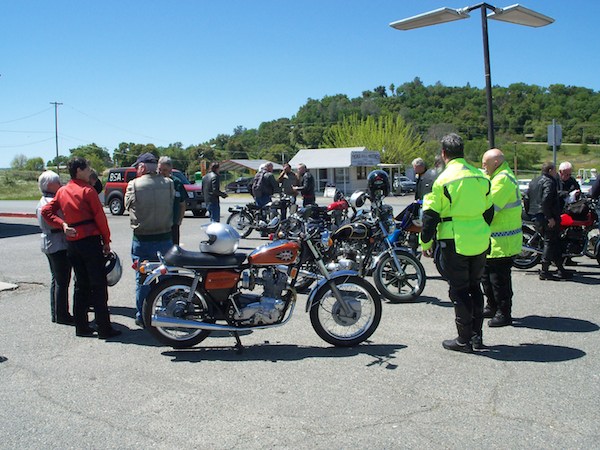 We stop in Mokelumne Hill for gas & the ritual swapping of lies.
And of course, we always found time to stop when we got lost. Despite excellent map & directions (below), we found ourselves scratching our heads on occasion. All part of the fun.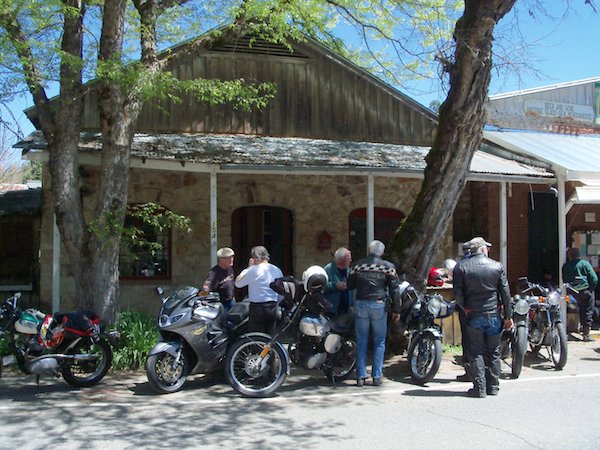 We roll into the quaint little town of Volcano. It looks like we traveled back in time. What a cool little town. Some more BS & we were back on the road.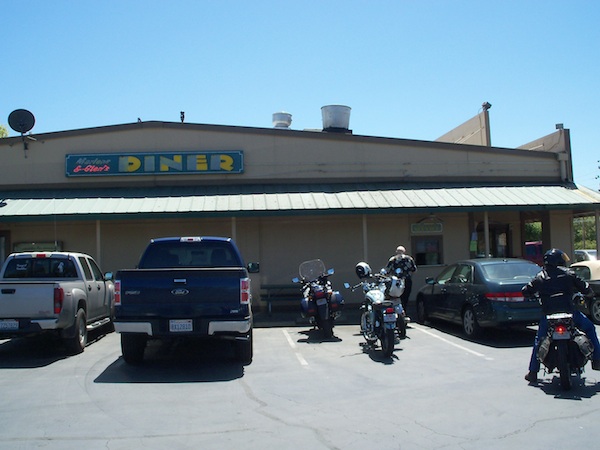 After a few wonderful hours of whiling through the countryside, we end up in the town of Plymouth, at Marlene & Glenn's Diner for lunch.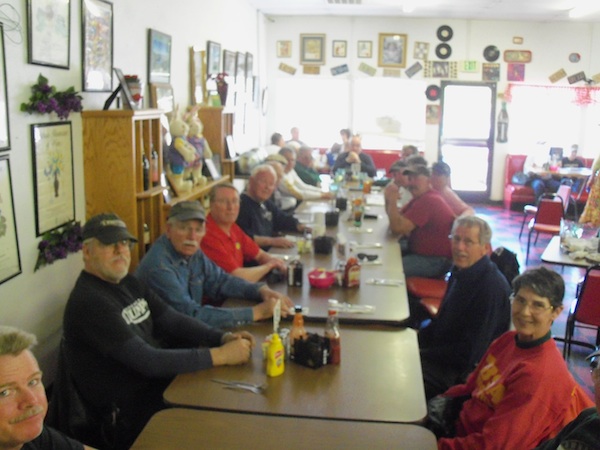 Our happy group enjoys lunch & pleasant conversation. The food was great, the company better. Our 127-mile loop through the Gold Country concluded, after lunch we made our way the 20-or-so miles back to Highway 50, and Starbuck's. It was a great ride & a perfect day!
NOW LET'S LOOK AT SOME BIKES:
So, let's start with some BSAs…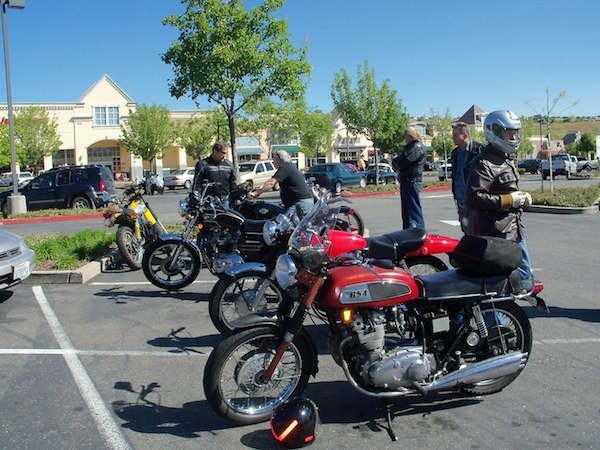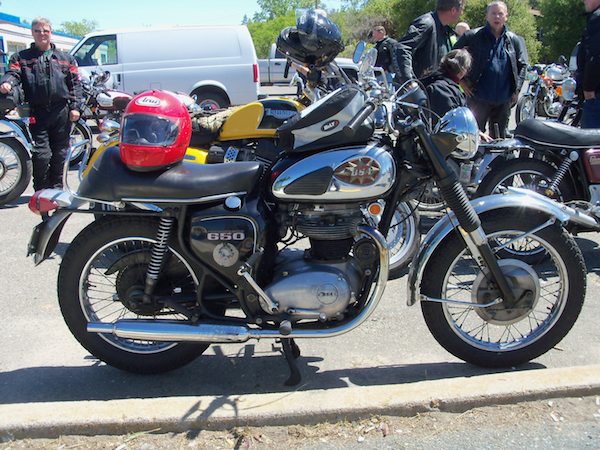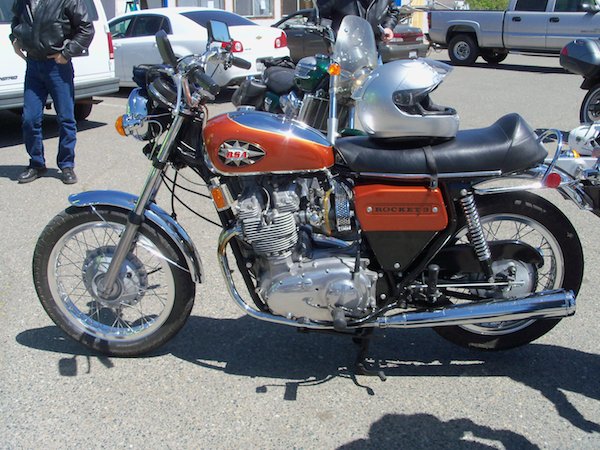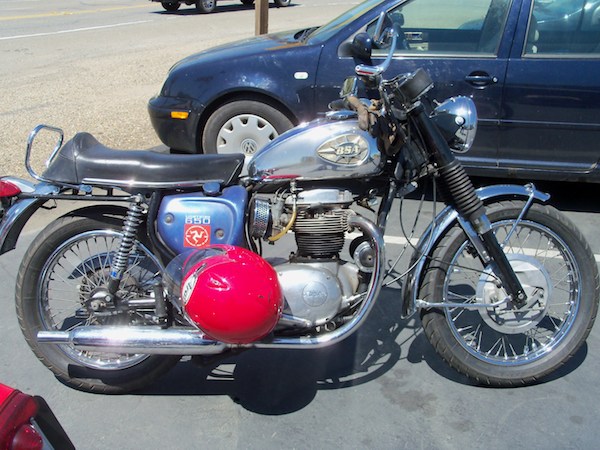 Lotsa Nortons: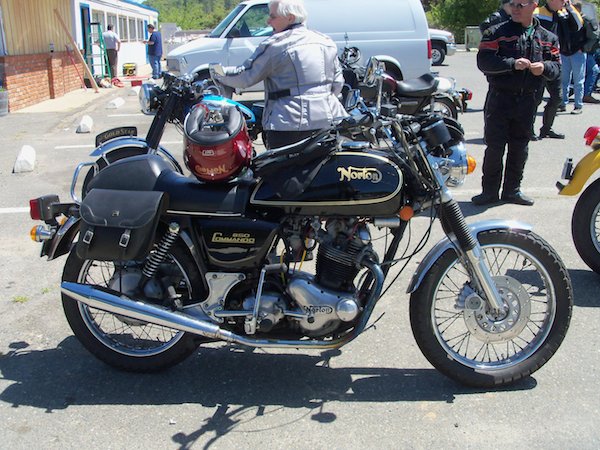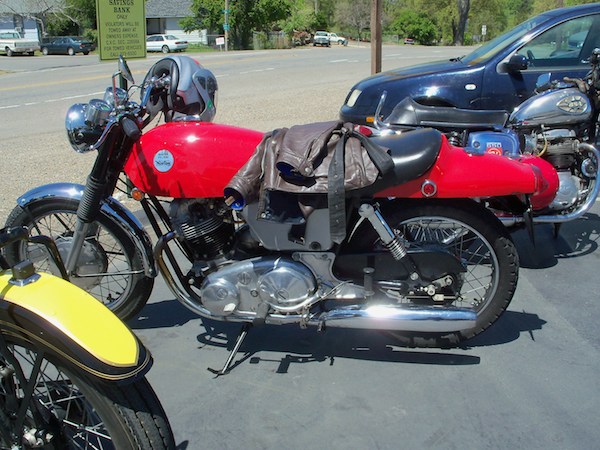 Some other amazing Classic British Bikes…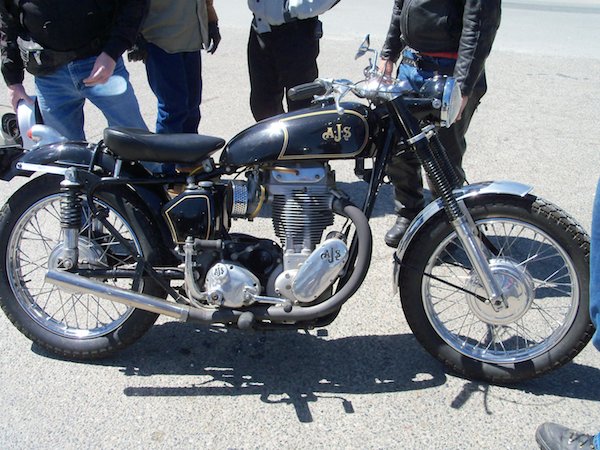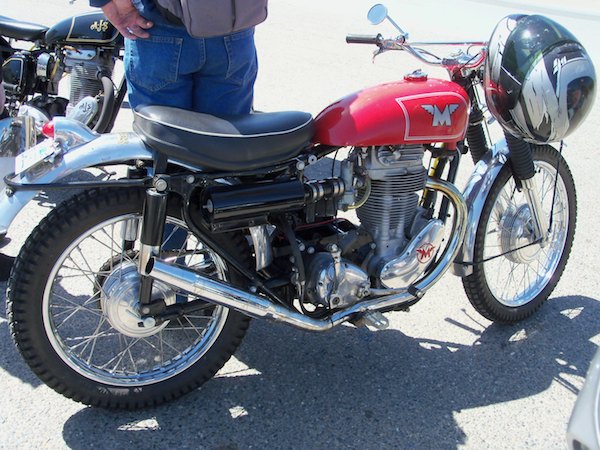 Some Modern British Motorcycles…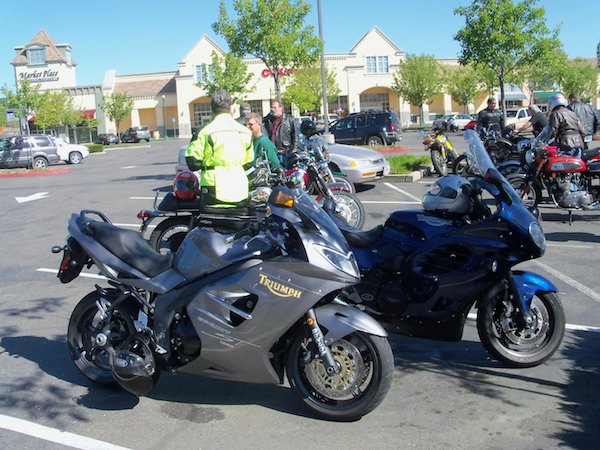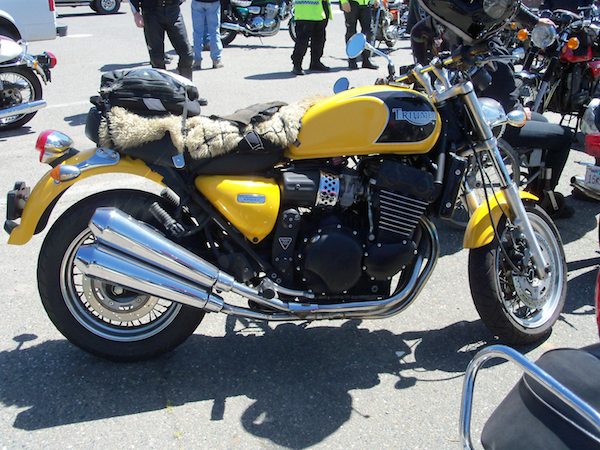 And two 1979 Triumph T140D Bonneville Specials. The first one, below is how they're supposed to look. The second one is mine. Rough though it may be (with unauthentic striping on the tank, no less) it got me through the entire ride, with not a lick of trouble. Not so for the poor chap who owns the first bike. He went off the road on the twisties & banged her up a bit. He's OK & the bike will be also,
at some point.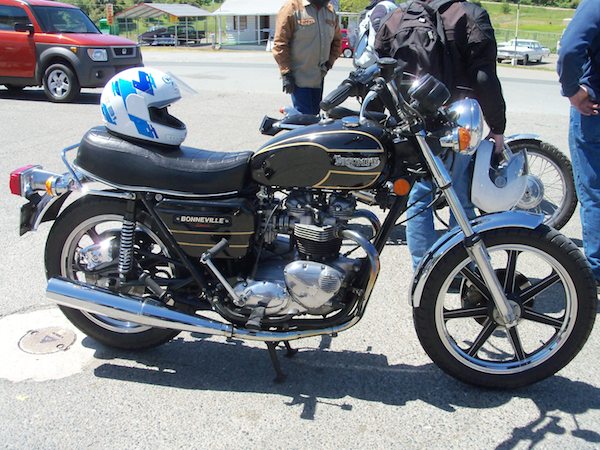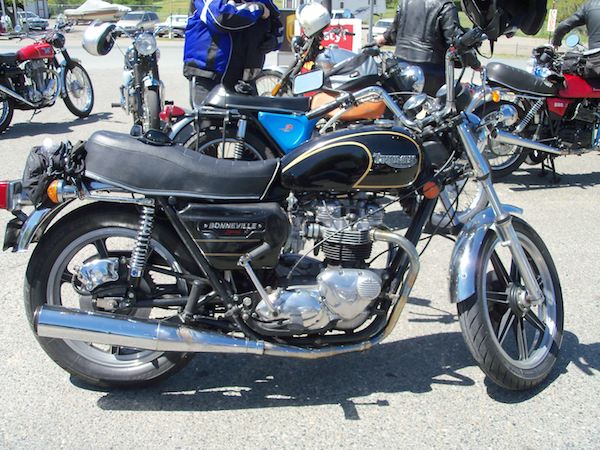 This guy was prepared!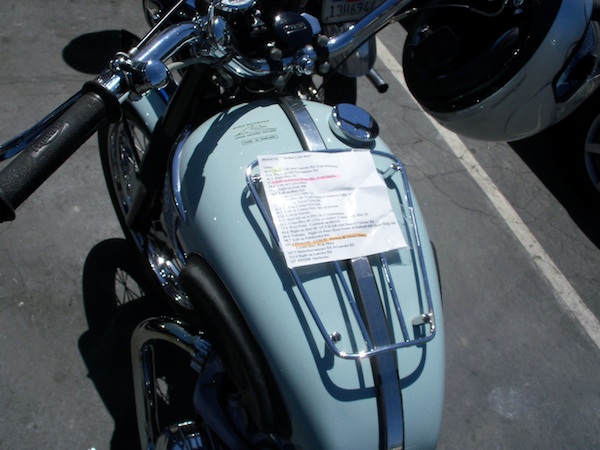 Here are the RIDE MAP & DIRECTIONS: