Mitas is a well-known brand of motorcycle tyre among off-road riders, but is not so well known as a high-performance road tyre company. So when motorcycle industry veteran Dale Schmidtchen needed new tyres for his Kawasaki ZR-7, he was at first reticent about fitting Mitas Sport Force+ tyres to his bike. Here is his first-impression review with a long-term wrap to come later:
Mitas test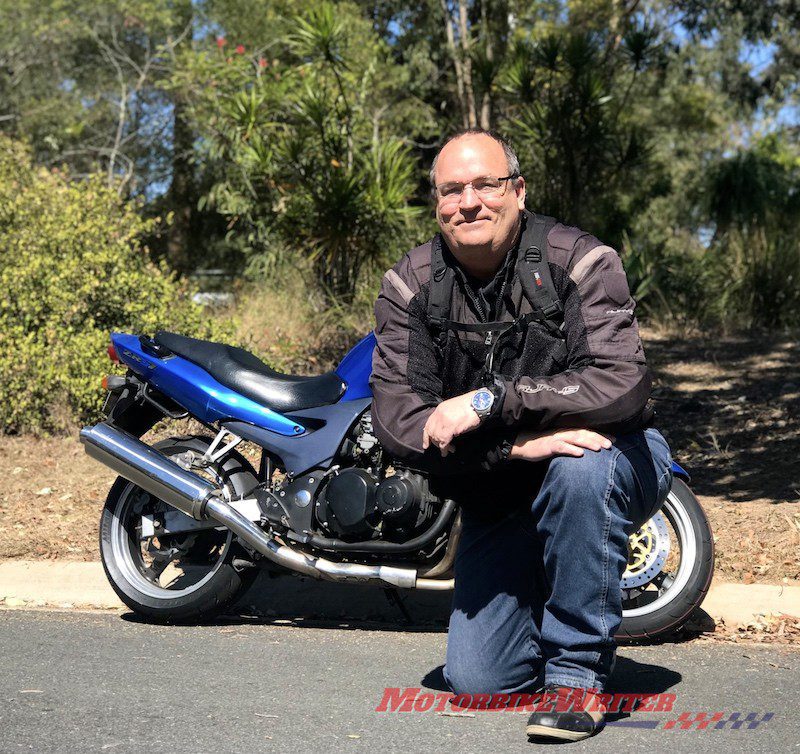 After doing some research, I found the Mitas Sport Force+ tyre set was receiving great reviews overseas, but almost unheard of in Australia.
So I tracked down a set of Mitas Sport Force+ for through Oliver's Motorcycles in Brisbane, who also provided expert fitting and balancing.
Mitas Sport Force+ are readily available from most motorcycle tyre dealers at the recommended retail price of $179.95 for the front and $229.95 rear, fitted.
First impressions of the single-compound tyre were that the tread pattern was extremely similar to the Metzeler ME3 set that had served the bike so well over the previous two owners of my Kwaka.
I opted for a 120/70 front and 160/60 rear. The previous front was a 120/60 but I find the little extra in the sidewall a bonus for our bumpy roads, my type of riding and myself as a rather corpulent, ageing rider.
Over two days, I put nearly 500 fine weather kilometres on the new tyres and once they were scrubbed in and the original surface broken up, I can only rave about the ride.
Ride improved
The ride is improved with a bit more sidewall providing a little extra cushion for bumps hit by the front tyre. Minimally so, but a small improvement.
It still steers fine, as the profile of the tyre is only a little "flatter" towards the edge which I have not yet discovered.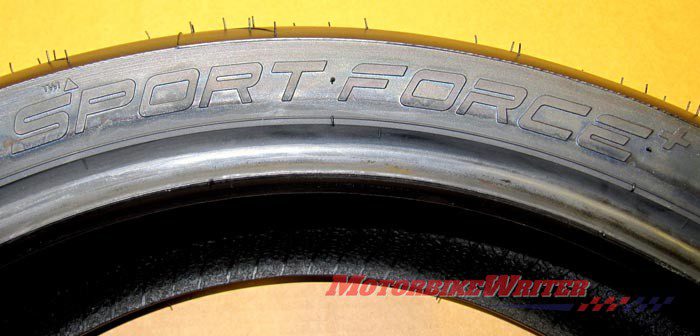 They were tested around town and also on a local motocross track called the Cunningham Highway, at overtaking speeds I won't discuss here.
Grip or stability in the dry is not an issue. The tyres have received incredible reviews all over the world from a number of racers, as well as countless riders at track days.
All road tyre companies make a range of tyres with high-performance characteristics and the ZR rated Sport Force+ are certainly up to the job, but with one handy advantage. Wear.
I will report more on this as time and kilometres roll on, but the amount of reviews I have seen where riders have independently claimed up to 50% more tread life, compared to previous brands, under a track day scenario excites me that this may be a set I can expect to last for the next 18 months. (I ride about 800km a month)
Occasionally, you will find a tyre type that has a hard ride over bumps, or has increased road noise, or some little niggle but not with the Sport Force+.
In every respect, they have been a great choice with no real issue for complaint.