The crew at a popular Youtube channel called Overdrive just had a blast on a handful of minibikes, putting forth staunch proof that bigger ain't better – and we're here for the competition.
The main man of Overdrive is none other than Scott Mansell – a huge automobile aficionado and all-around car nerd who, until now, was very much in keeping with four wheel content. 
Based on the pre-circuit grins, we think that's all about to change.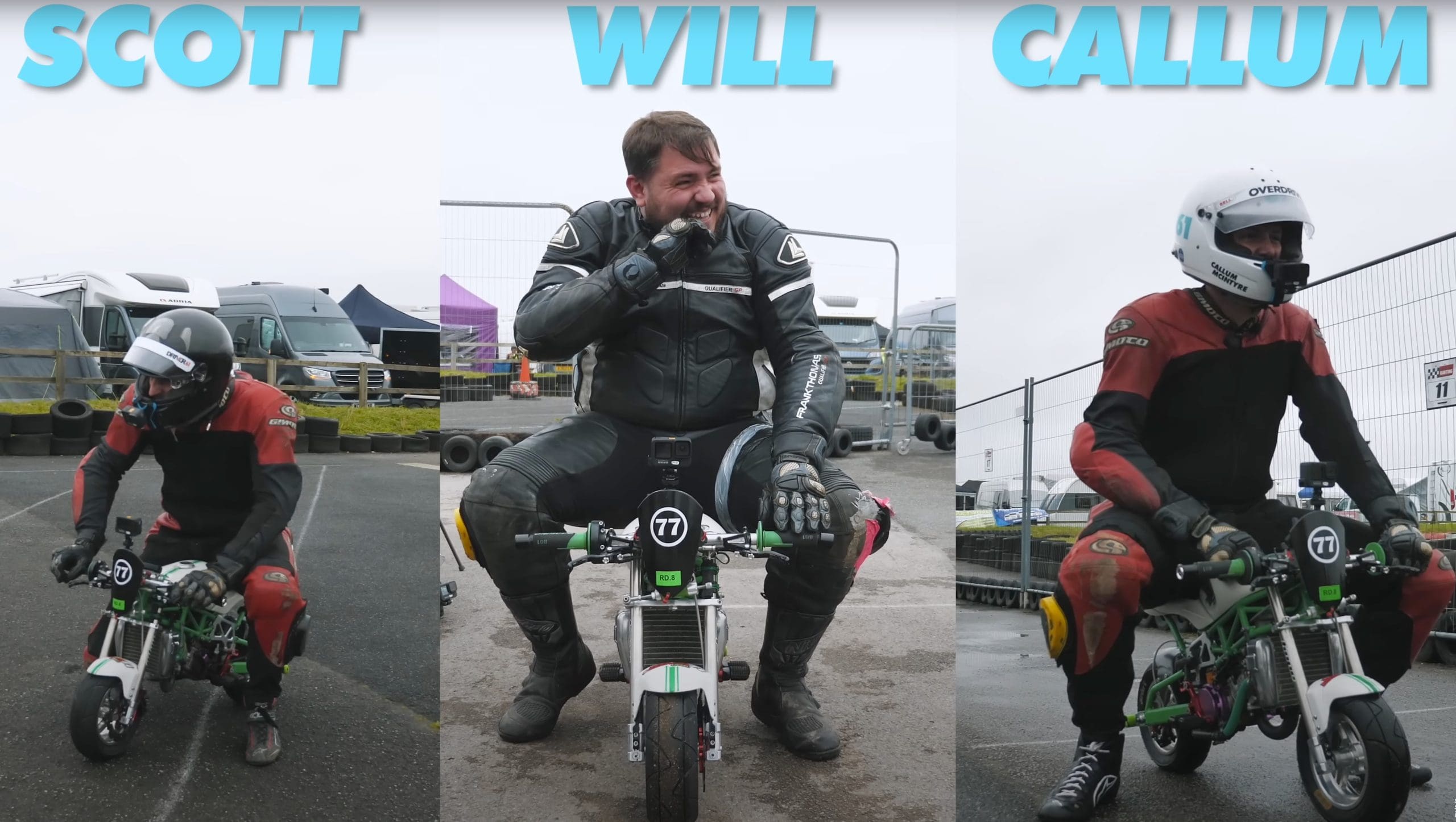 "…For some reason, they're letting us have a go with hardly any experience on motorbikes," chuckles Scott, narrating for the coverage on Youtube. 
The minimoto machines themselves sport slightly different specs than your generic championship-level bike; the average machine weighs in at around 66lbs and is capable of 13hp and a yoink-happy 128km/h top speed; couple this with the limbo-low 17" seat height, and you've got a ripper of a thing that's just as fun as it is to crash.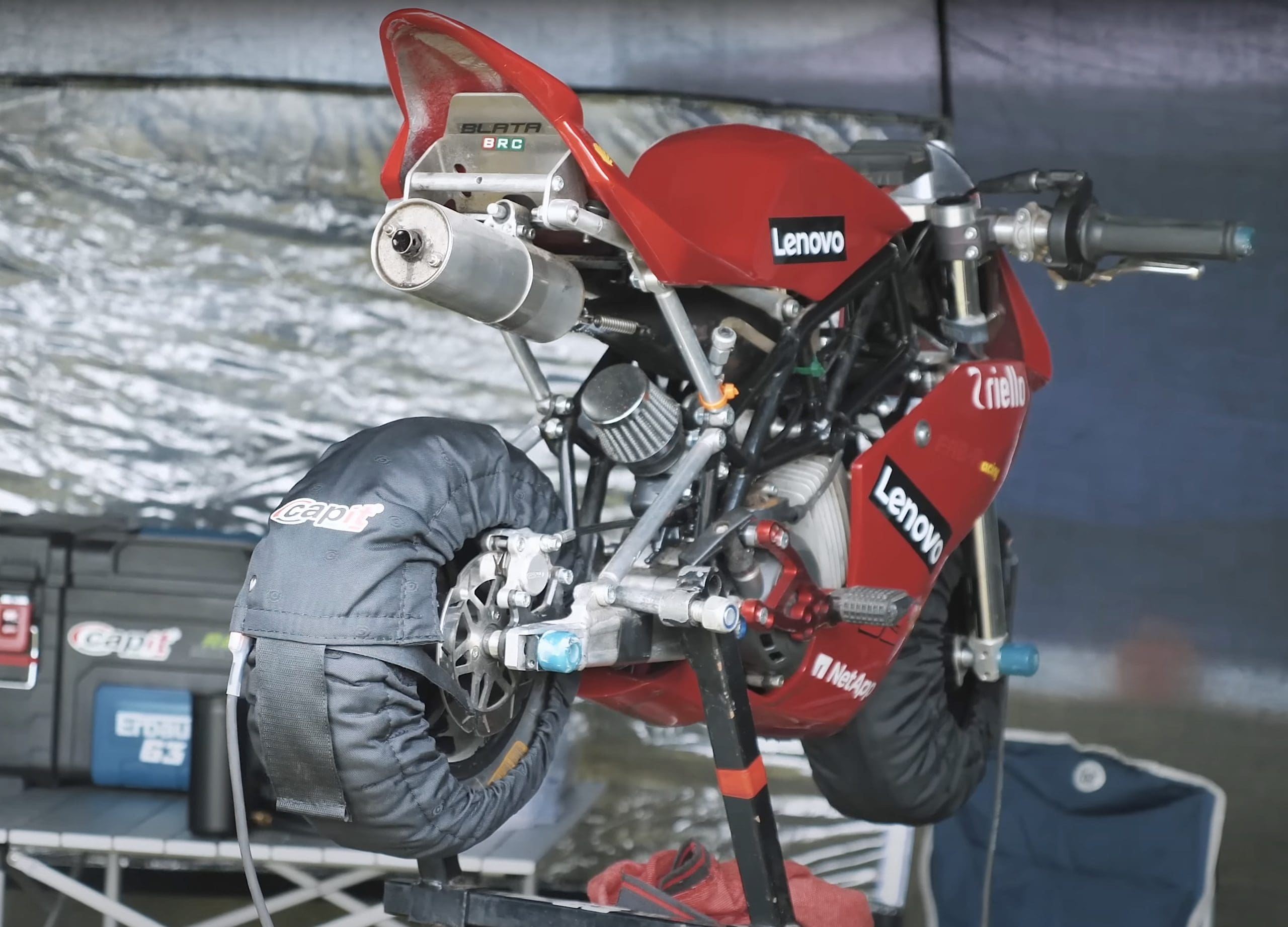 "Everyone we've spoken to has said 'when you fall off,' not 'if'…so a success would be not falling off," laughs Callum. 
If you can't get the hang of big guys on small bikes, don't worry – you wouldn't be the first to be snickering in the bleachers.
"…it's just funny. It's just lots of men crouching around a track," laughs Scott. 
What do you think of MiniMoto racing? Would you try one of these teeny trippers out?
*Media sourced from
RideApart
*