Michelin's new Road 5 tyre features a tread pattern that widens as it wears to maintain wet mechanical grip with age.
The French tyre manufacturer claims it won an in-house braking test against its five main rivals: Metzler Roadtec 01, Pirelli Angle GT, Continental Contiroad track 3, Bridgestone Battlax T30 Evo and the Dunlop Roadmsart II.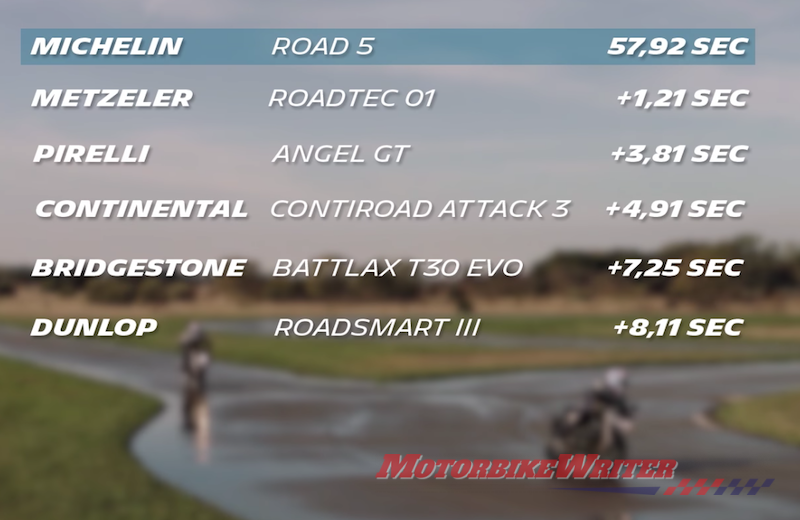 Remember, this is not an independent test, although they did have an unnamed "independent" witness on hand.
However, Michelin also compared the Road 5 tyre with its predecessor and found it stopped as quickly after 5000km of wear as a new Road 4.
Tread secret
The secret is in the tread that actually widens as it wears down.
It comes from their XST X sipe technology developed for road cars, but takes it a step further with XST Evo.
This technology features a combination of sipes (those narrow "cuts" on some tyres) and reservoirs. These are designed to slice through surface water and pump it away from the tyre's contact patch.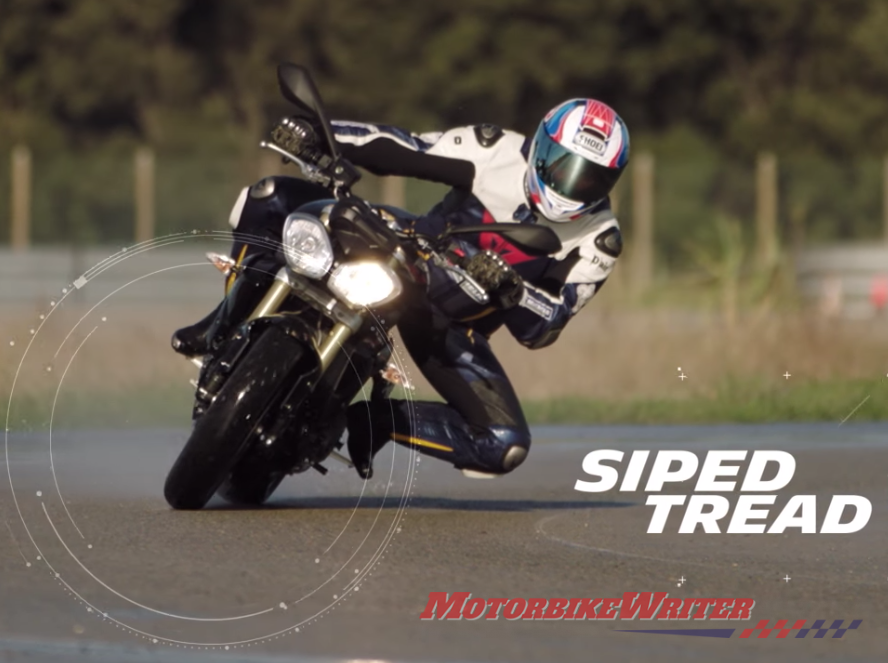 New tyres have deep sipes which can pump out a lot of water. As they age, they lose that ability.
However, as the Road 5 tyre tread wears out, the XST Evo sipes reveal wider grooves to maintain its ability to clear water.
Dry grip
Michelin claims there are a couple of technologies that also improve the Road 5's dry grip.
One is Michelin Power RS Adaptive Casing Technology that has a soft crown and stiff sidewalls for better high-speed stability and to handle sideways cornering forces.
Like many modern tyres the tyre come with two compounds in the one tyre with a harder compound in the centre for long life and a softer compound on the edges for more cornering grip.
The Road 5 also has the hard compound underneath the soft outer compound to provide more acceleration grip in corners.
Michelin Road 5 tyres cost about $300 for a rear and about $185 for a front and come in a wide variety of sizes: 120/70ZR17; 120/60ZR17 (front); and 150/70ZR17; 160/60ZR17; 180/55ZR17; 190/55ZR17; 190/50ZR17 (rear).