Our Honda CX500 project bike has gone to a happy new owner and we are now working on our next project, a 2006 Ducati GT1000.
I first tested a GT1000 more than a decade ago and fell in love with its torquey engine.
However, the suspension was horrible on anything less than a billiard-table surface.
I also rode one with Ohlins forks and shocks and it was an absolute joy.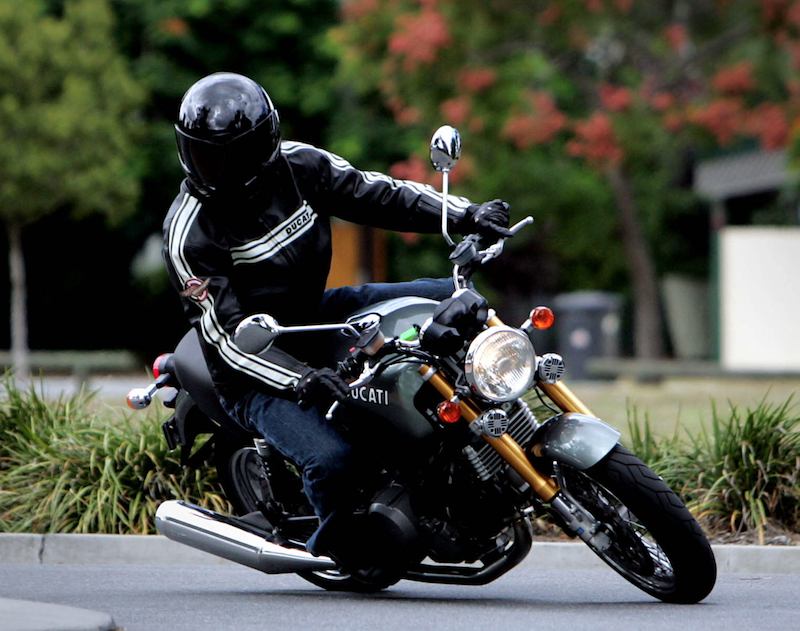 Ever since, I've wanted a GT1000 with the plan to do a lot of work on the suspension.
However, the second-hand prices stayed high for a long time because Ducati abandoned the retro model in 2009 just as the retro bike craze hit!
Ducati has now added the Scrambler range as their retro model (particularly the new Cafe Racer version) and the price of the GT1000 has consequently dropped several thousand, making it a worthwhile second-hand buy.
It's a beautiful retro bike with possibly Ducati's most reliable engine, the ballsy twin-spark DS1000.
The perfect vehicle for our project.
We may do some cosmetic work like getting rid of the "insect-antennae" mirrors, but largely it's about handling and comfort.
Thankfully the most important mod has already been done – a smaller gearbox sprocket to lower the gearing and reduce surge at low speed.
Project suspension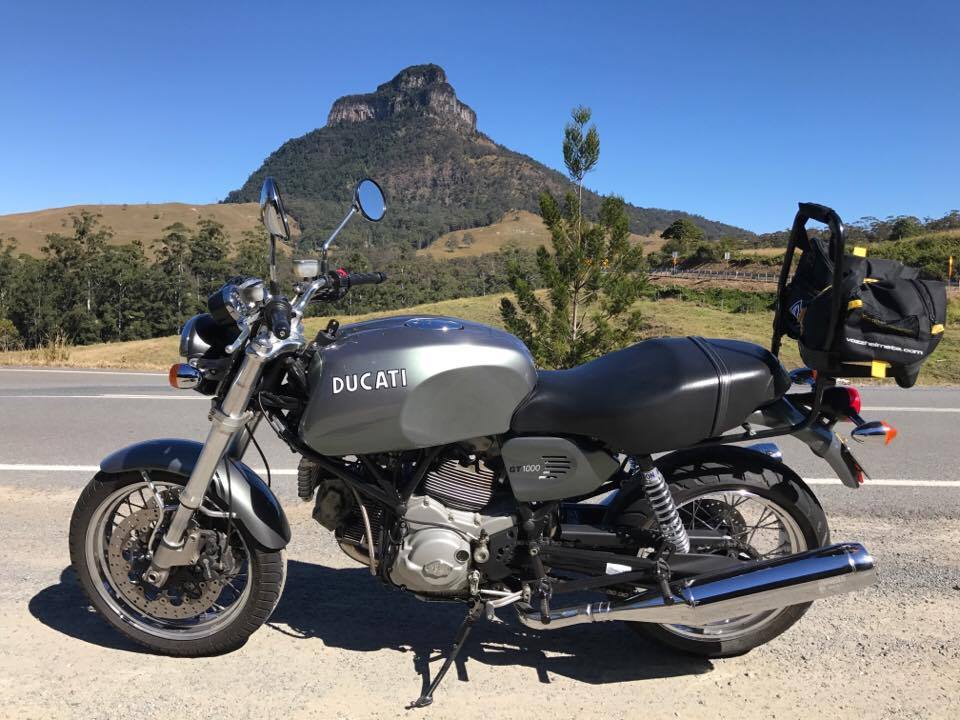 First off, we are searching for decent forks and shocks to replace the current suspension which is both too soft and too harsh with virtually no damping.
It nearly broke my back on the ride back from Sydney.
I can't remember it being this bad, but since the forks are sealed and can't be reconditioned, they are probably shot from a decade of riding.
The previous owner was shorter than me and he had swapped the rear shocks for shorter Hagon units. Some owners also do that just to reduce the big visible gap between the rear wheel and the fender.
However, it totally changes the fork rake and ruins the steering which becomes heavy and wants to run wide on corners.
I returned the original shocks the bike and the nimble steering was restored.
However, it still bounces over small lumps, hits the bumps stops on big hits and has wicked bump steer that can fire you into the weeds in a hurry if you are not careful.
Project seat
The original seat is notorious for pushing the rider's genitals into the tank and being too soft, which means you sink down on to the hard supports underneath.
When the bike had shorter rear shocks and the rear sat down, the slippery seat was more horizontal and didn't push me forward. It was actually quite comfortable, but with the shocks back on and the downward slant restored, it needs some work.
So I'm taking it to perhaps the best seat "doctor" in Australia, the legendary John Moorehouse of Ergo Seats, Brisbane.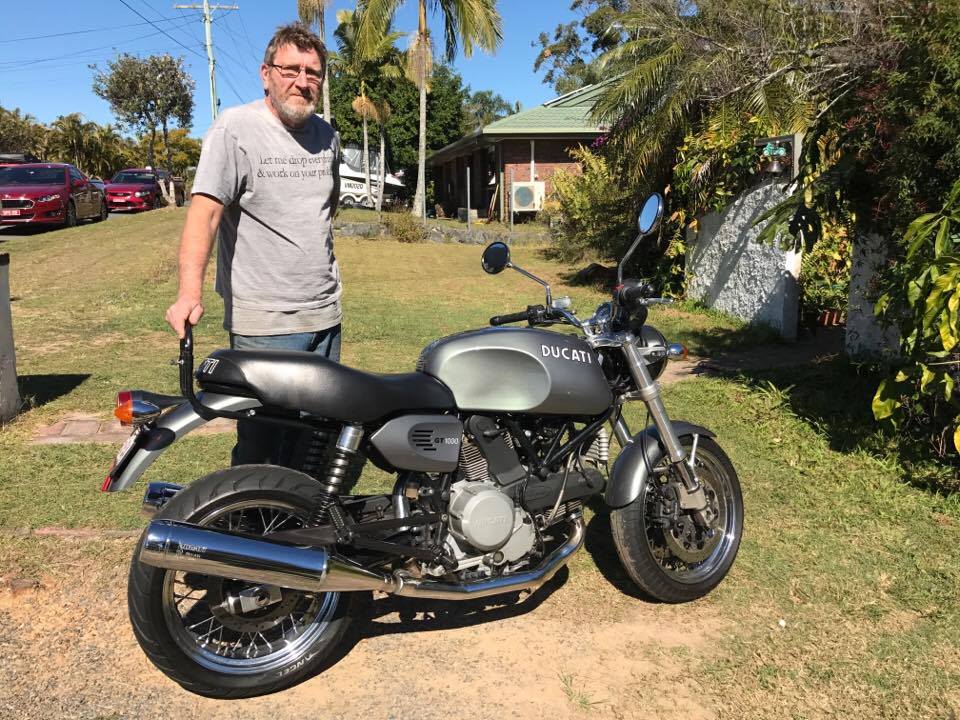 He now works from his Alexander Hills home after a heart attack a few years ago, rather than his Capalaba store, so check his Facebook page.
A little bit of skilful sculpting by the master, some decent foam and a non-slippery cover should fix the problems. However, we're keeping it black and retaining the rear "Ducati" white lettering.
Stay tuned to see what John can do.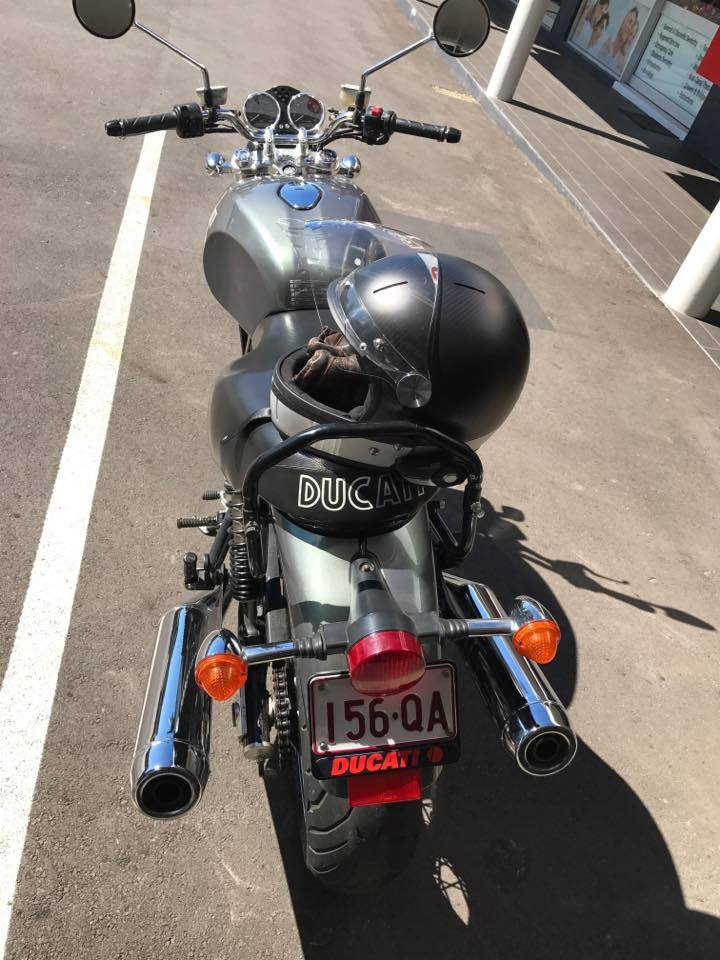 Project wheels
We can understand that Ducati opted for spoked wheels to retain the retro flavour.
However, most retro bikes with wire wheels only have one front brake disc so you can see the wheel in all its glory.
This Ducati has double Brembo discs which have awesome performance, but they cover most of the wire wheel.
They also make the whole wheel assembly look way too fussy for such a simplistically designed bike.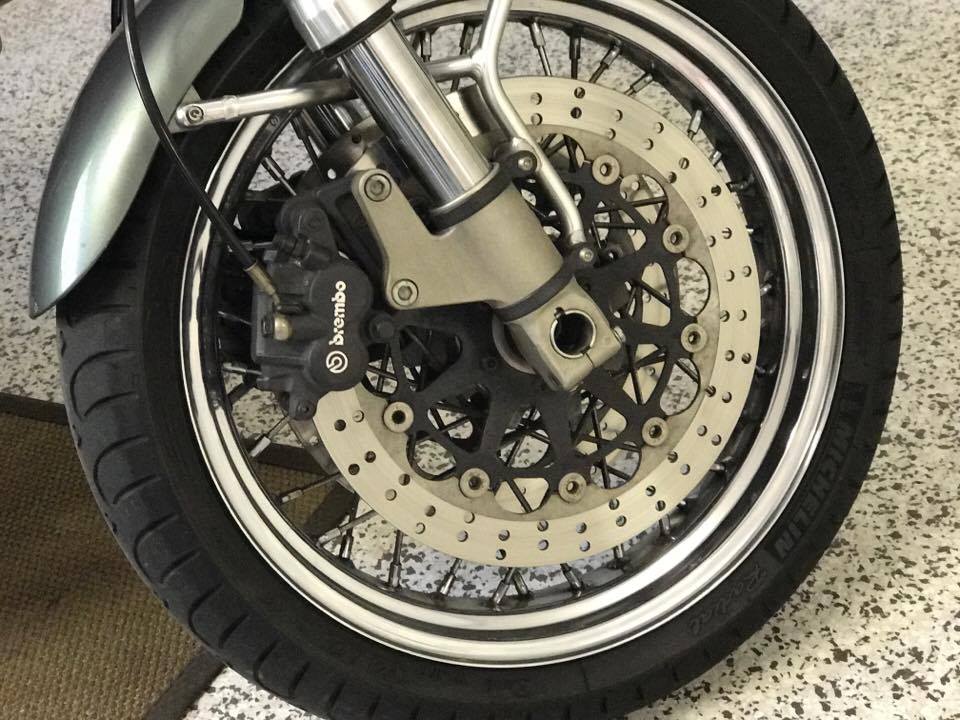 Also, wire wheels are heavy, they don't take tubeless tyres, they are tricky to get the air hose in to pump up the tyres and they are difficult to clean.
The previous owner was quite fastidious about keeping the bike clean, but obviously it was too much effort to access the inner spokes. Consequently they are covered in grease, grime … and rust!
They've simply got to go.
At the moment, we're thinking of carbon wheels to replace them.
Yes, they're expensive, but they are much lighter which means better braking, handling and steering.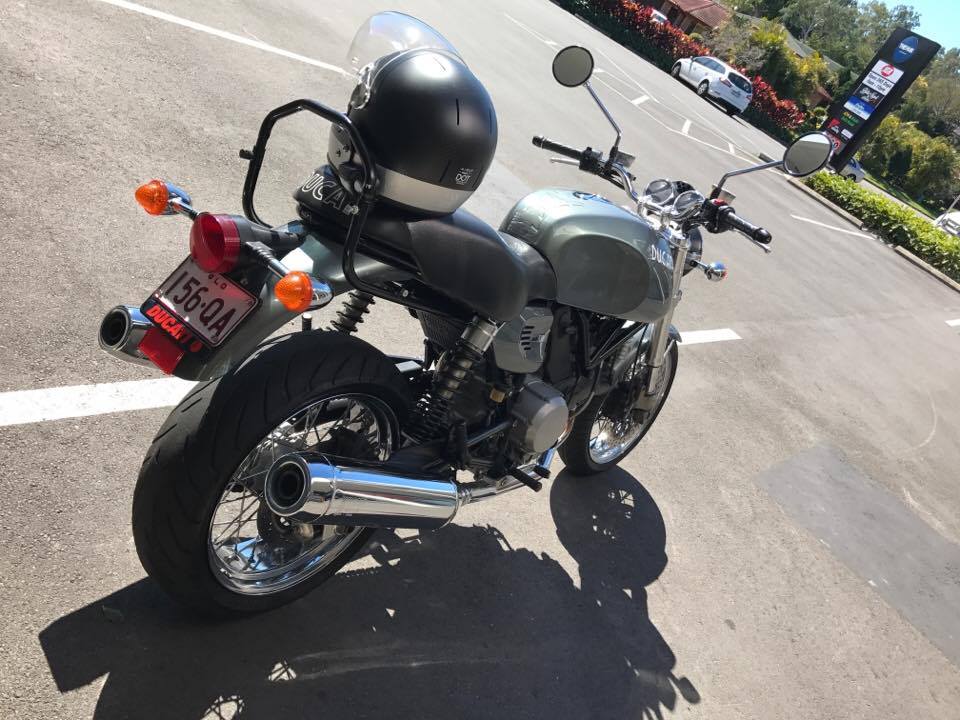 And, after all, isn't that what you want a Ducati for; performance?
Hopefully our bike will be the GT1000 Ducati should have made right from the start.
What other suggestions do you have to make this a better Duc? Leave your comments below.