The Oxley Highway is a road you have to ride at least once in your life, according to veteran motorcycle journalist Mick Matheson, who has produced this video to prove his point.
"There are about 300 corners, the traffic is usually light, and the experience covers more than just the ride because of the character of the places you visit along the way," he says.
"What I love most is simply the ride, because it's sheer, unadulterated fun with all those bends, and none of them are quite the same so you're always having to be on the ball."
Mick did his first run up the road in 1989 as a young moto journo and has been riding it for pleasure and for bike testing ever since.
"I have done some crazy blasts up there at times, as well as some pretty cruisy runs, but no matter how you want to ride it, the Oxley is always a hell of an experience.
"Often it was as memorable for the nights we spent at Gingers Creek or Walcha as it was for the ride, and these days the whole area is geared to motorcyclists who are travelling through for no other reason than to ride that road.
"The Walcha Royal Cafe is a favourite place to stay overnight, but you've got so many options, and that's part of the attraction," he says.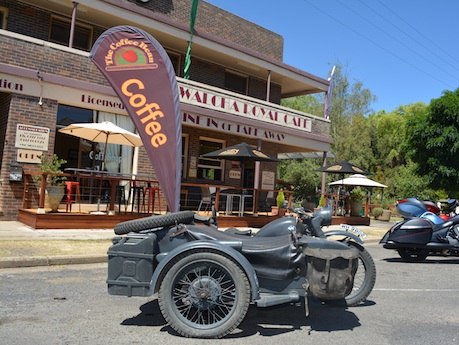 The video covers a trip along the famous NSW highway from Wauchope up into the ranges to Walcha, the section of the Oxley Hwy that has all the appeal for motorcyclists.
For Mick, who edits Australian Road Rider magazine, the video is an experiment in a different kind of medium.
"I've written about motorcycles and bike trips through my whole career, so telling stories in video format is a new challenge.
"I have a video production business now, so it was inevitable that I'd eventually combine it with my passion."