1936 Matchless G3C Trials.
MATCHLESS G3 EARLY HISTORY
In the early 1930's Matchless was enjoying great success with its side-valve & later OHV singles. It was only natural to continue to develop this line, and in 1936 Matchless introduced two new distinct 'families' of motorcycles: The "Clubman", and the "Tourist". Available in 250, 350 & 500cc, the Clubmans were high-performance OHV vertical singles, while the Tourists were milder-tuned, and only available in 250 & 350cc side valve singles plus a 990cc V-twin. The G3 was the 350 version, or more precisely, a 347cc OHV single. And this began a long line of G3s (soon to expand incrementally to 348cc) through WWII, the go-go 50's and well into the 60's, up until Matchless production ceased.
MATCHLESS G3 STANDARD & SPECIAL
While the new 350 engine had been introduced a few months early to 'test the market'. When it arrived for model year 1936, the G3 Clubman came in two forms: the Standard Clubman & the Clubman Special. Both used a single exhaust port, vertically-oriented cylinder, hairpin valve springs, a magneto for spark & a dyno for lights (both made by Lucas). The Standard model listed for 52 pounds 10 shillings & was a good solid machine. The Special commanded a premium at 57 pounds 10 shillings, and was specially designed to appeal to the trials enthusiast. It had better mudguards (fenders), tyres (tires), front forks (upgraded for off-road use), twin tool boxes, modified center & side stands, solid-mounted handlebars (not rubber-mounted like the Standard), fully adjustable controls, & lower gearing. All G3s also had strengthened frames for 1936.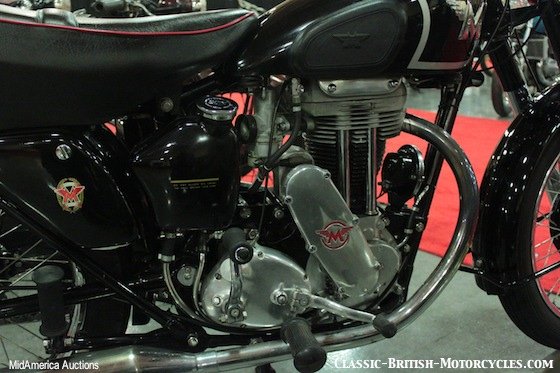 MATCHLESS G3 GETS A NEW ENGINE
1937 was a big year for Matchless, as they purchased the Sunbeam Motorcycle Company, then changed their name to Associated Motorcycles or AMC for short. They also came out with a new range of improved singles for the 1938 model year. The new engines had an entirely new cylinder head with enclosed valve gear & heavy finning, all in a single casting. The new bottom end was based on the existing engine range, but with extensive improvements, including modifications to the oil pump and feed & return lines. The gearbox was a Burman 4-speed with foot change. All Matchless Motorcycles now had 14mm spark plugs.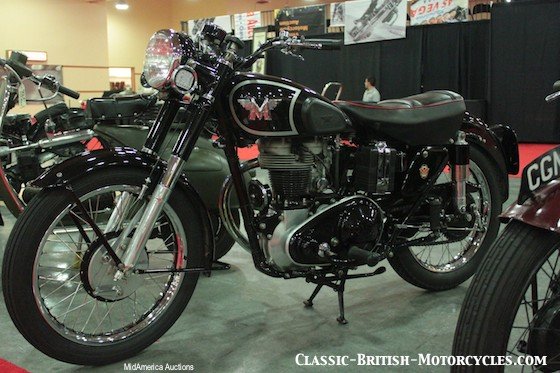 1951 Matchless G3L
---
Matchless G3 YEAR-BY-YEAR
---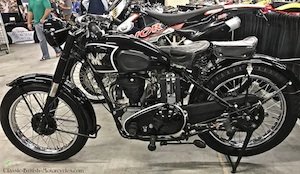 1941 Matchless G3
Launched in 1939, 1941 was the last year of civilian production. Matchless built huge numbers of G3/Ls for the British military during WW2.
---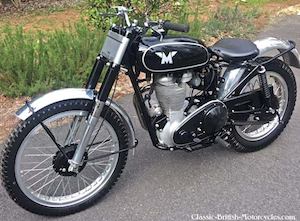 ---
Check out these MATCHLESS BOOKS
---
---

Matchless, once the largest British motorcycle manufacturer
---

AJS and Matchless Post-War Singles and Twins: The Complete Story
---

Motorcycle Apprentice: Matchless – in name & reputation (Classic Reprint)
---

History of Matchless Motorcycles
---
---

BOOK OF THE MATCHLESS 350 & 500cc SINGLES 1955-1966
---

AJS and Matchless: The Post-war Models
---

AJS and Matchless Gold Portfolio 1945-1966
---

Illustrated Ajs and Matchless Buyer's Guide (Illustrated Buyer's Guide)
---
For more like this, please visit our

MATCHLESS MOTORCYCLE BOOKSTORE
---