Mark Wahlberg launches Indian Motorcycle clothing line for North America.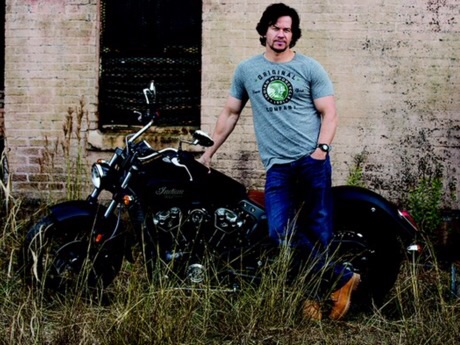 Break out the tight muscle t-shirts, Indian Motorcycle ambassador and muscle-bound Hollywood tough guy Mark Wahlberg has launched a limited-edition clothing line.
It's described as a "casual, all-season line that distinctively represents Mark's personal style and passion for the Americana heritage of the iconic Indian Motorcycle brand".
You can guarantee they're tight fitting and not very flattering to the mainly middle-aged men riding Indians.
He will officially launch the new line in Indian Motorcycle dealers across the United States and Canada this week and online.
Indian Motorcycle Australia country manager Peter Harvey says it's not for Australia.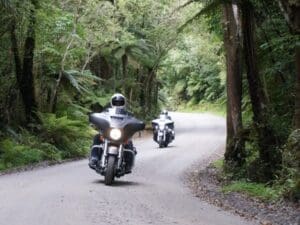 "The Wahlberg deal is limited to North America so unfortunately this limited collection is not available to our markets," he says.
While the strapping Peter Harvey could do justice to a Mark Wahlberg shirt, the rest of us might look a little silly.
However, Mark's associating is an important part in the "tough guy" branding of Indian. We ran into him at the launch of the Scout at the Sturgis Motorcycle Rally last year and it's obvious he has a passion for motorcycles.
In fact, he was like a kid in a toy shop. The actor-director-producer has also pledged to incorporate Indians in his coming film projects.
"I am a long-time fan of Indian Motorcycle and admire Polaris for revitalizing this great American brand," he says in the latest press release. "I wear t-shirts all the time, so it was an organic collaboration of my style and Indian Motorcycle's iconic look."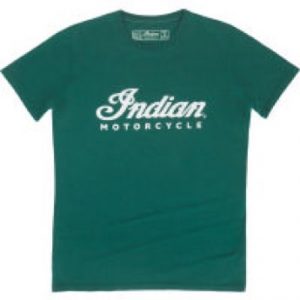 The Mark Wahlberg Collection also includes casual and women's clothing in "an athletic fit".
Mark pays homage to his hometown Boston roots by incorporating the colour kelly green in several pieces and all bear his signature. The collection consists of ten short and long-sleeved tees and tank tops for men and women; including six men's and four women's designs.
Prices for the 10-piece organic single jersey cotton T-shirt line start at US $34.99/CAN $39.99 to US $44.99/CAN $49.99. They are available in men's sizes S-3XL and women's S-XL.
They are also available online here while supplies last.