Slowly authorities are introducing requirements for riders to carry or wear hi-vis clothing.
Victoria requires novice riders to wear a hi-vis vest and now France has introduced a rule where riders have to carry a hi-vis vest. The fine is €11 (about $A15) rising to €100 (about $A150) if they fail to wear the vest during a breakdown.
It brings riders in France into line with drivers who have been required to carry a hi-vis vest for years.
However, the rule could be putting riders in more danger, rather than increasing their safety.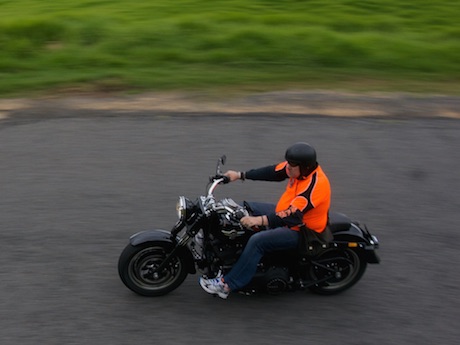 A French lobby group says riders could be hit by a car while trying to get a vest out from under their seat, a University of Melbourne professor and bike rider says there is no research that proves hi-vis vests aid safety and the Victorian Motorcycle Council says hi-vis safety is a myth.
Prof Huggins says there are several examples of how hi-vis research is flawed, but uses his own example of a crash involving his Kawasaki: "I should add that I regularly wear a hi-visibility jacket when riding and have been hit by a car while wearing this clothing. The driver claimed they didn't see me, from a distance of less than 2m, as they changed lanes on top of me. This adds to my doubts on hi-visibility clothing as a panacea."
The Victorian Motorcycle Council says hi-vis is a safety myth and has called for the rule to be axed.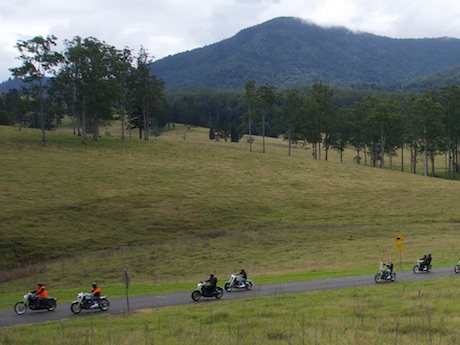 The VMC says hi-vis vests may impart a false sense of security for novice riders and points out that all bikes have hard-wired headlights yet no research has been done on how this affects visibility.
They say that if hi-vis is a real safety issue, why are there no greater penalties for drivers who crash into people wearing them?
While there are no conclusive scientific studies that say hi-vis clothing is safer for riders, there are several international studies with varied finding suggesting dark clothing is more visible in certain lighting situations, hi-vis rider gear may be less visible in certain conditions and hi-vis clothing could create a "target fixation" for motorists, causing them to steer toward the wearer.
Some say group rides with lead and tail-end riders in hi-vis vests destroys our argument. However hi-vis vests on group rides are not worn for safety reasons. They are there to help distinguish those riders from the others so that riders don't accidentally pass the lead rider or fall behind the sweep.