If motorcycle manufacturers want to arrest the global decrease in sales they can make their bikes more difficult to steal and cheaper to repair.
Motorcycle theft is rampant around the world because motorbikes are so easy to steal, but probably none more so than in London.
Rampant theft
Thieves steal 14,000 bikes a year in the British capital, alone. No wonder motorcycle sales were down over 15% in the UK last year.
Theft is so rampant, London Mayor Sadiq Khan recently called a special summit with representatives from Honda, Suzuki, Yamaha, BMW and Piaggio.
Khan urged the motorcycle and scooter manufacturers to do more to "design out" motorcycle theft.
Not only are motorcycles and scooters being stolen in London at an alarming rate, but many are being used in crimes such as purse and phone snatching.
In fact, there were 23,430 crimes committed using motorcycles last year, up 163% on the previous year.
Everywhere you go in London you see posters like these warning people about guarding their phone, purse and wallet from these two-wheeled thieves.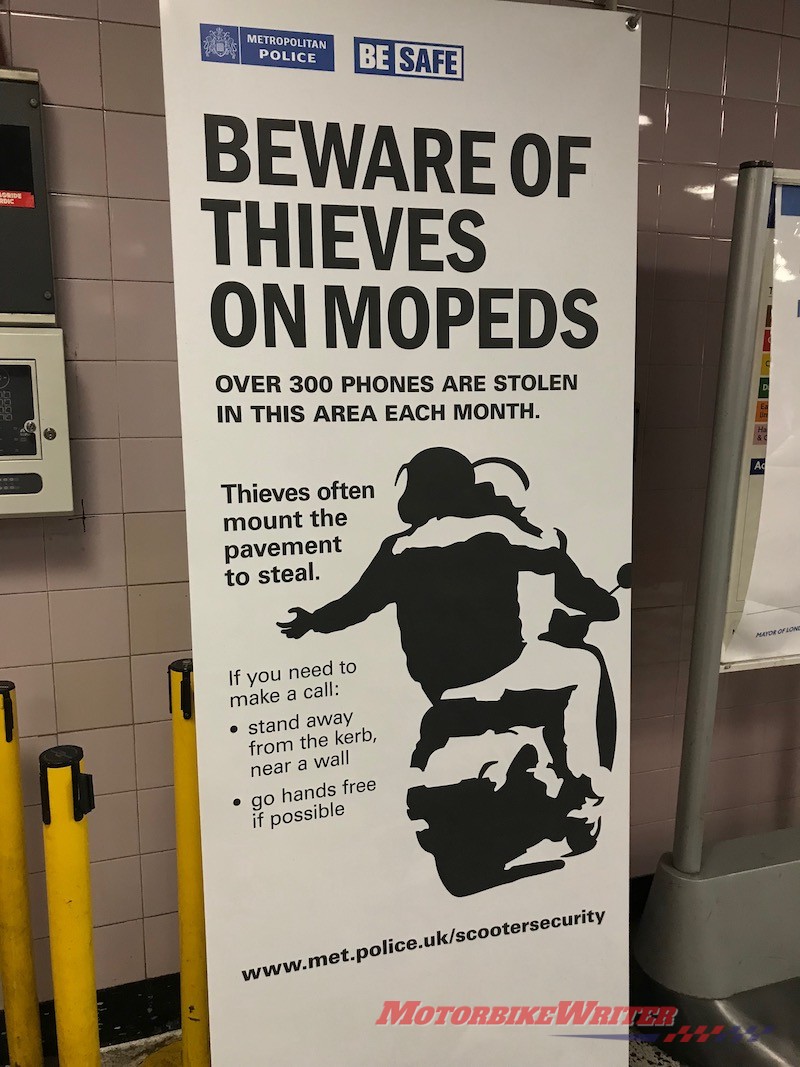 Making bikes harder to steal
Some motorcycles come standard with DataDot paint that allows police to trace the owner of a recovered stolen motorcycle.
DataDot is an almost invisible paint that includes a code that is stored on a national database. You can add DataDot to a motorcycle for $200.
Bikes featuring DataDot paint usually have warning stickers to alert would-be thieves.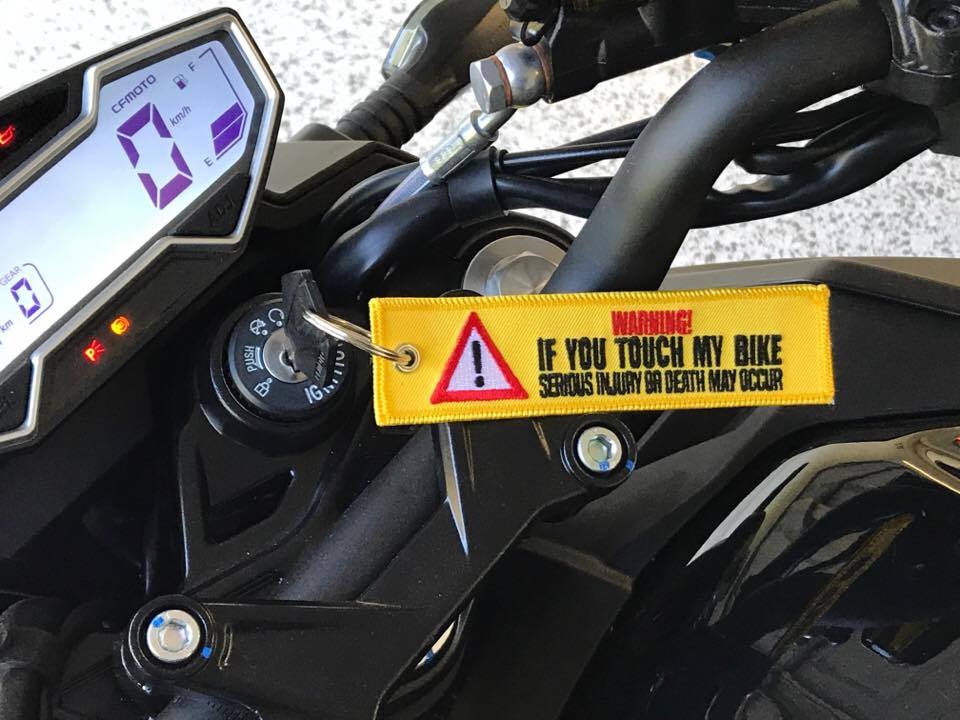 But it doesn't make the vehicle more difficult to steal.
Other methods of deterring theft include engine immobilisers, alarms and anchor points for locks so they can be anchored to posts, etc.
Only top-end motorcycles include one or more of these technologies which is why older and cheaper bikes are easier to steal.
Costly repairs
Another major cost for motorcycle owners and a deterrent to newcomers is repairs.
Even a bike falling off its stand can cost thousands in replacement fairings and parts.
Motorcycle companies could use softer, more malleable, scratch-resistant plastics for fairings and indicators, add crash bars or "bump pads" (like on the ST1300), and they could make levers out of metals that are able to be bent back into shape without weakening their structure.
These changes may make motorcycles more expensive to build and buy until development costs are defrayed, but they should make insurance cheaper.
Not only are most bikes brittle and easily damaged, but motorcycle companies inflate the costs of parts because you are a captive customer.
And then they make you wait ages for the parts because they try to avoid storage costs.
Until motorcycle companies address the problems of theft and costly repairs, they can expect sales to continue to drop.