Lord Drake Kustoms (LDK) is a favorite around here when it comes to custom bike shops. Based out of both Miami (US) and Malaga (Spain), the brand is notorious for creating 'any style, without limits'…and they really mean that last part. 
Take this recent client from Finland, for example. When they approached Fran Manen (owner of LDK) with a request for a recreation of the shop's first Harley Scrambler, Manen and the team were jazzed to get the concept of 'The Soulbreaker' back on the surgical table…only this particular build came with a catch or two.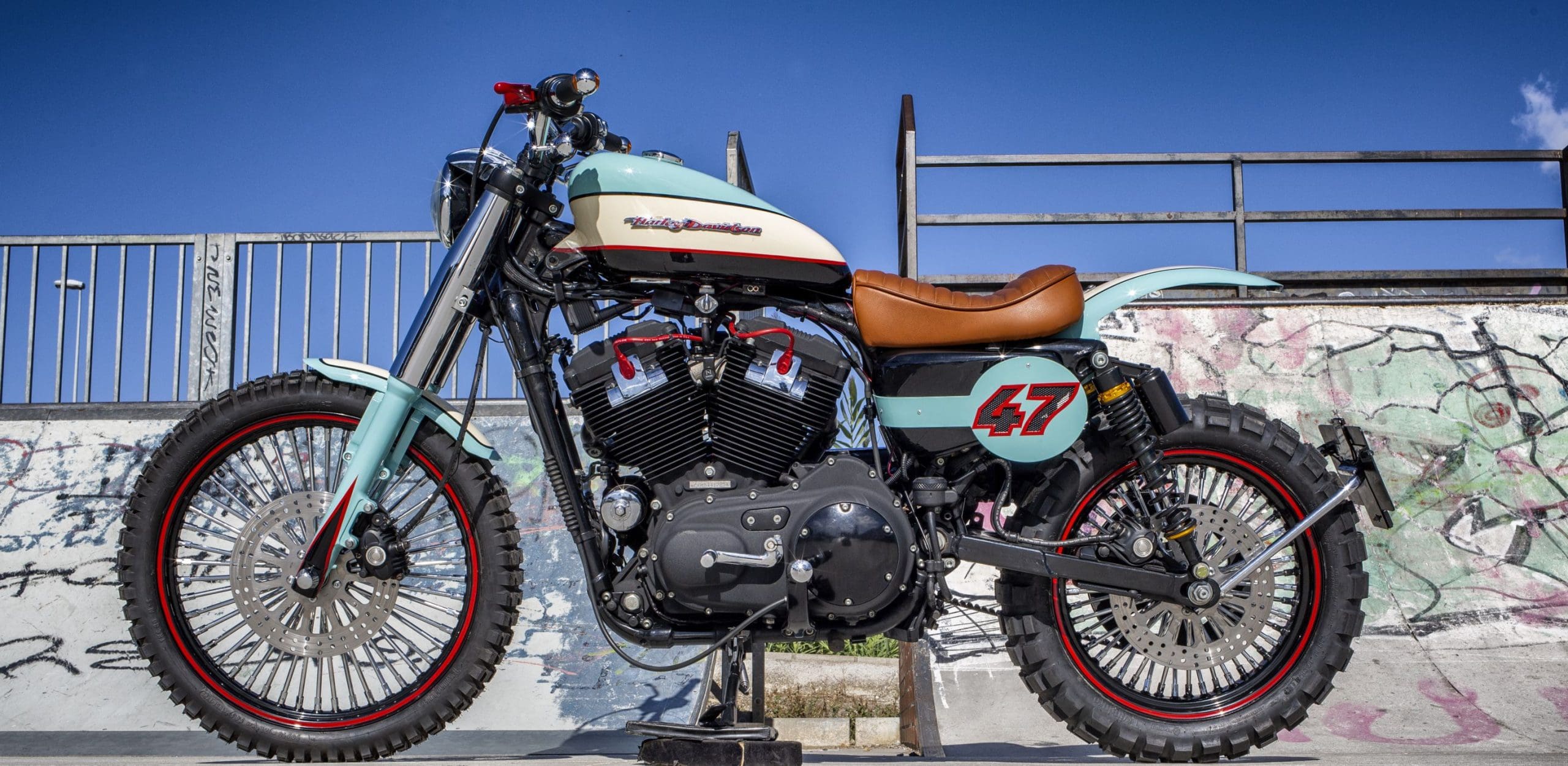 "The customer wanted a motorcycle as close to the 'Soulbreaker' without copying it, but especially with a very peculiar color scheme," explains Manen in a press release.
"He wanted us to use the cream color and some light blue. There are people who think that these colors are inspired by a surfer or beach style, but in reality the client wanted these colors because they are colors that usually carry many classic Harley motorcycles of which he is a lover."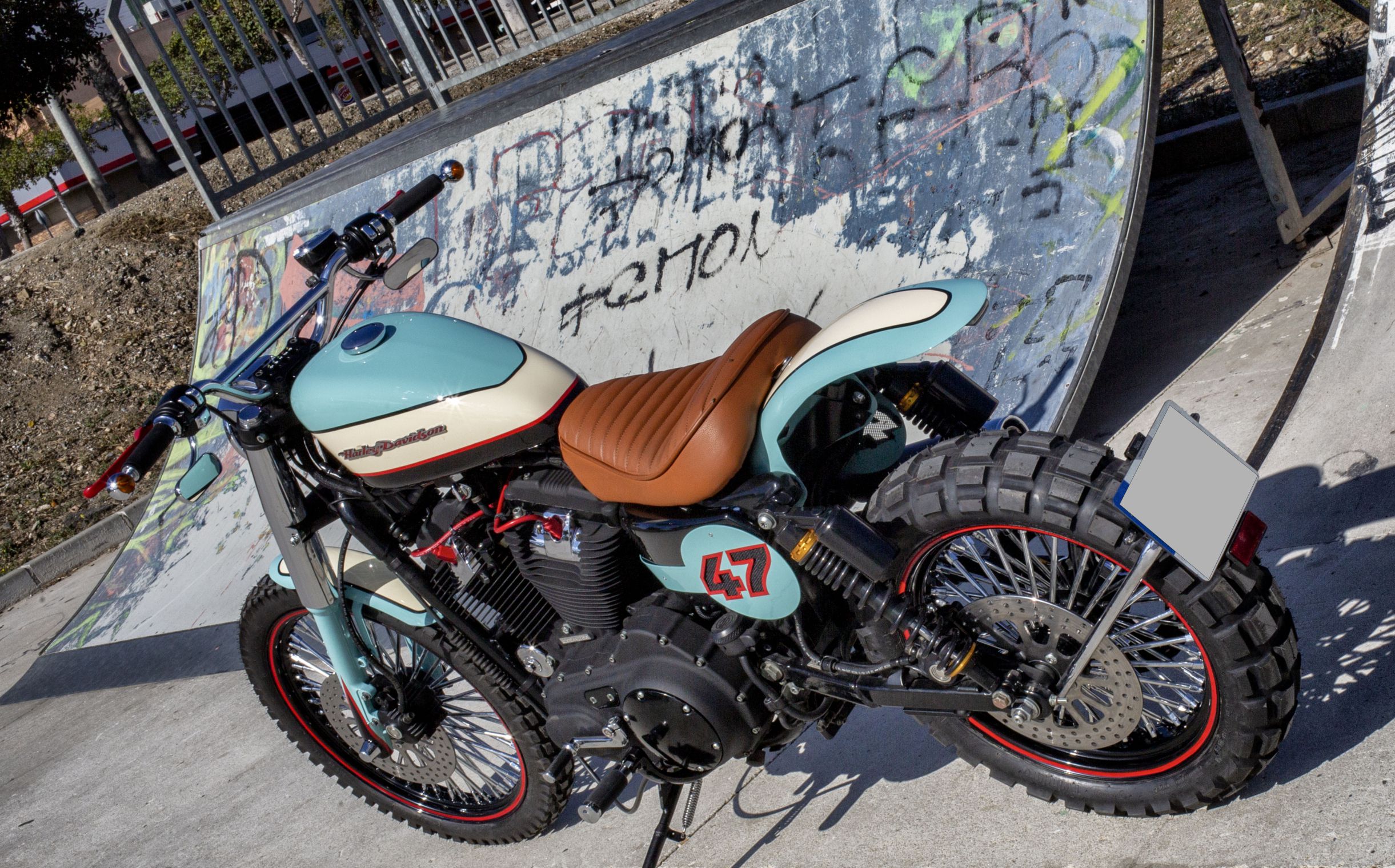 For this project, the team started out with a 2005 Harley Davidson Sportster 883 R, tossing the initial idea for normal-spoke tires in favour of "Fat daddy" rims beneath a modified fork and top covers. 
The fuel tank, front and rear fender, license plate holder and subframe – even the happy-feet controls – are all completely LDK's work, with Roland Sands Deisgn (RSD) responsible for the exhaust (2:1) and air filter.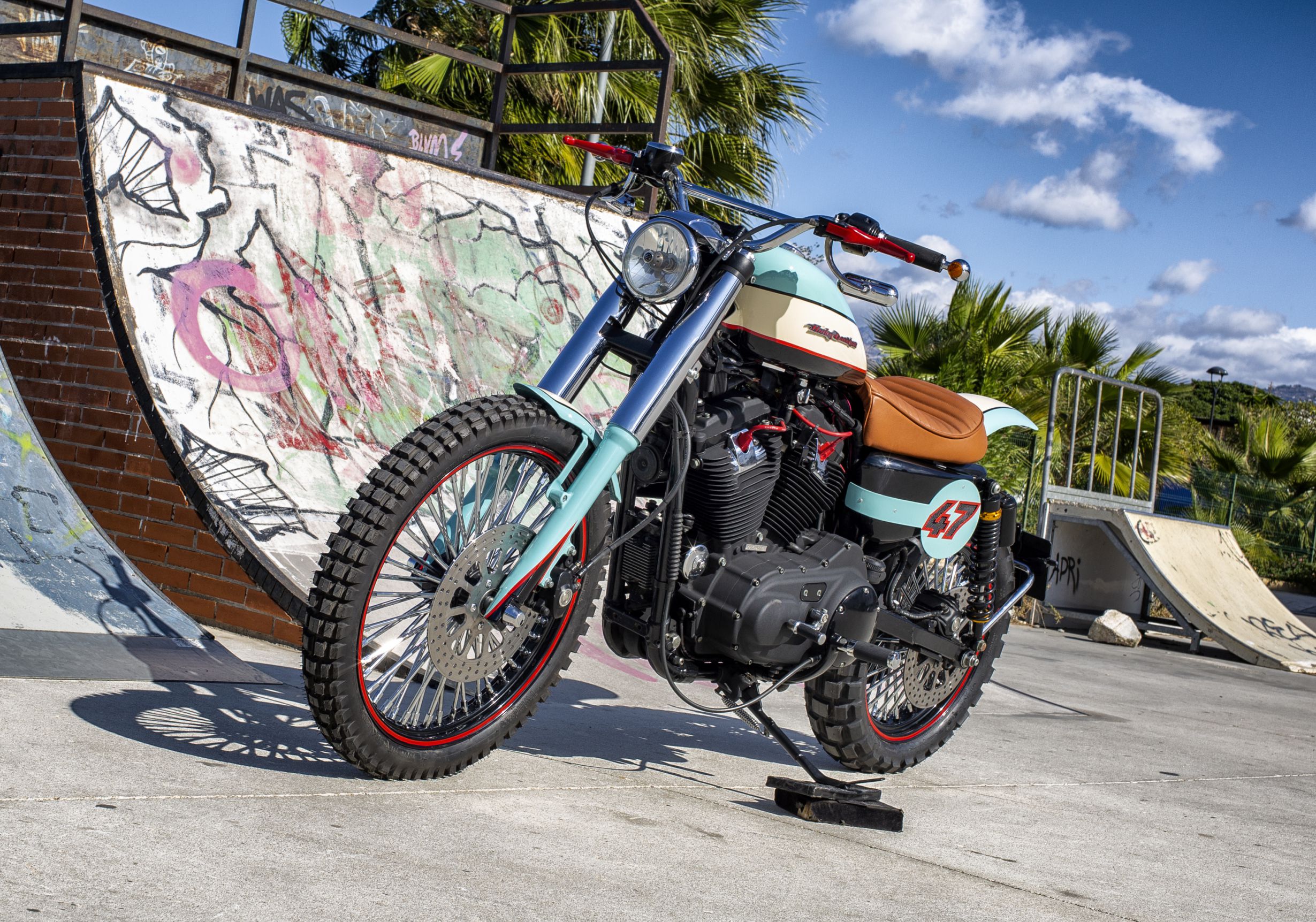 The long-and-short of it is that this particular customer had quite the happy ending, being quoted thus:
"My dream of having a customized Lord Drake motorcycle has come true!"
Pure poetry, that one.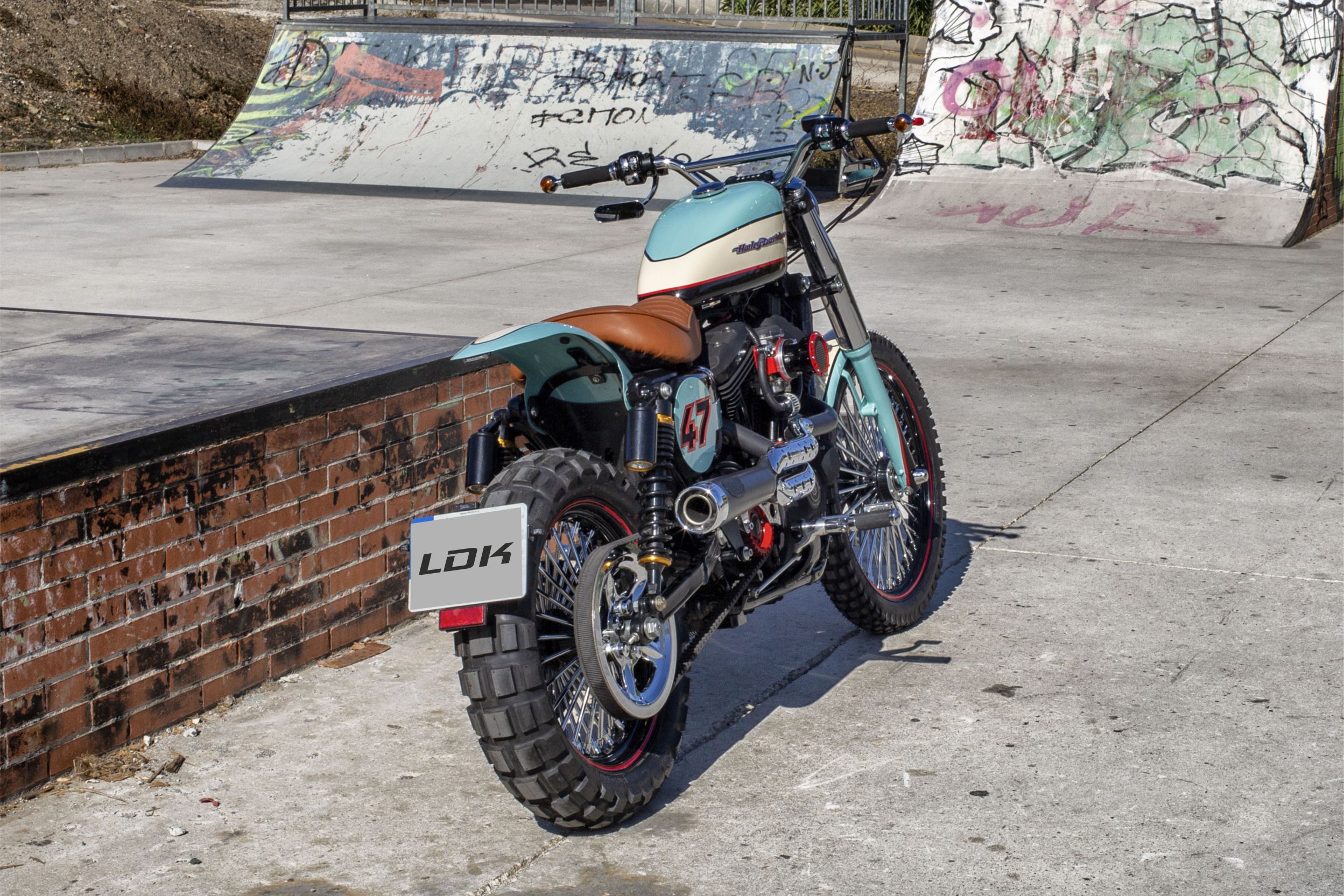 For other stories similar to this, be sure to subscribe to our newsletter where our main man Cameron Martel curates the best of the latest, twice weekly, hand-delivered to your inboxes.
Drop a comment below letting us know what you think of the Soulbreaker 47, and as ever – stay safe on the twisties.
*media sourced from the relevant press release*