If you're a fan of Honda motorbikes, then the latest news that the company is planning to launch an electric bike may have left you wondering what's next for the Japanese brand. Are we going to go 100% electric in the next few years? Will petrol bikes soon become a thing of the past? Will our call for retro style bikes like the Honda CB110 become a faint call in the distance?
While we can't know the minds of Honda's design team, there could be some indicators as to what the future holds for one of the top bike manufacturers in the world. Indeed, although the announcement that there may be an electric Honda by 2017 is very much in keeping with the times, there a probably other options we can look at first before we swap petrol for new technology.
A touch of innovation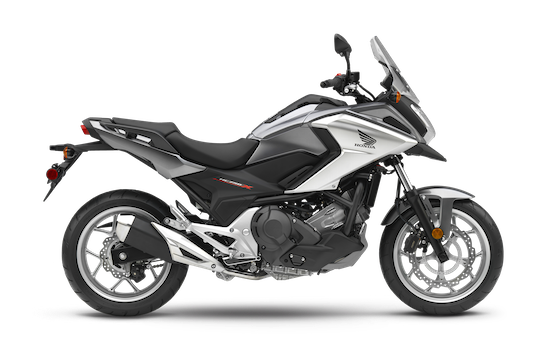 If we take a step back in time, it's evident that Honda has always been a forward-thinking manufacturer. In 2012, it participated in a European lease demonstration for an electric scooter. Although it didn't materialise into a commercial product, it shows that the seeds of innovation have always been there – as pointed out in March, Honda is now working on semi-automatic motorbikes.
Although there's still a part of us which yearns to match engine and ground speeds by "blipping the throttle" and "shifting gears" when we ride, the new Honda's dual-clutch transmissions are mightily impressive. Allowing you to change gears with a flick of a button not only makes the process of riding more comfortable, but it plays into the hands of the younger generation. Youngsters who have grown up playing video games will be used to controlling automatic or semi-automatic machines. Given that they are the riders of the future, it's safe to suggest that any machine that doesn't use manual gears will feel a lot more natural.
If we look at developments in the car world, gears are already becoming a thing of the past. Thanks to Tesla founder Elon Musk, the perception of electric cars has changed dramatically. From the Model S with its ludicrous mode catapulting drivers from 0 to 60 mph in 2.8 seconds to the Model X SUV complete with gull wing doors, driving an electric vehicle has never been as cool as now.
In fact, despite not having a manual gear setup, Teslas are still extremely popular and, thanks to their speed, they aren't any less enjoyable to drive than a manual car. The same could also be true for Honda's semi-automatic bikes. While some might fear the loss of feel between them and the bike, the weight of evidence from other areas of the motoring world as well as from riders with first-hand experience appears to suggest this isn't the case.
Honda's racing roots remain intact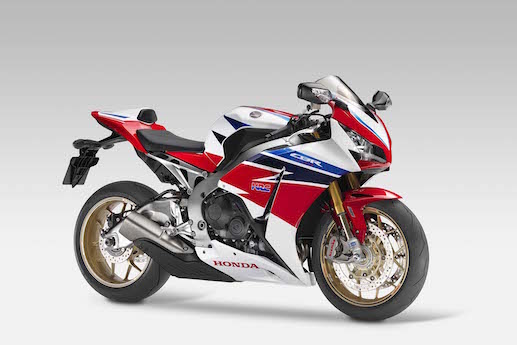 While we can expect similar innovations from Honda as we move into 2017, the company also appears to be keeping in touch with its racing roots. The recent signing of Conor Cummins will raise a few smiles among Honda lovers for a number of reasons. A professional who has raced in the Isle of Man TT since 2006, Cummins is regarded as one of the top riders in the sport. Indeed, with four podium finishes to his name, the Manx native is a TT fanatic and, thanks to his sponsorship deal with Honda, he's been able to make a career out of it.
Despite the race's reputation for danger, Cummins passionately defends it when he is asked why he puts himself in harm's way. Discussing the issue while indulging one of his latest hobbies, poker, Cummins remarked that risking taking split-second decisions is what attracts him to petrol-powered machines. In an interview to TT sponsor PokerStars, Cummins likened  the decision-making process to the one poker players use before they play a hand. He explained that in racing, while every move is calculated, it is always followed by huge adrenaline rushes.
For Honda, having someone like Cummins on the team is great for the company's image as a racing brand. Moreover, this association with a rider like Cummins should mean Honda will be placing more emphasis on its commercial bikes in the coming months. During his recent TT outing for Honda, Cummins rode the manufacturer's CBR1000RR Fireblade SP. Built for speed, this bike is available as for consumers with a PGM-DFSI electronic fuel injection engine that produces 12,250rpm with a maximum torque of 10,500rpm. This set-up has made the CBR1000RR Fireblade SP a modern classic, but with Cummins now a part of Team Honda, we can probably expect more bikes with a racing tinge, such as the 2017 Fireblade, in the next few years.
A Varied Future for Honda
Predicting the future movements of a large manufacturer like Honda is never easy, but it is clear the company has two routes it's looking to follow in the coming months. On the one hand, innovation will remain a core part of its business, while on the other its new ties with the racing world will keep it churning out high-powered road bikes. Of course, there is always the electric bike issue in the background and that could certainly change the complexion of Honda's fleet going forward, but quite when this revolution will happen is anyone's guess.