Motorists will be alerted to Look Out For Motorcycles during the NSW Motorcycle Awareness Month starting on Sunday (7 October 2018).
Motorcycle Council of NSW chairman Steve Pearce says Look Out For Motorcycles is a very simple concept, "but unfortunately and sadly, one that needs to be re-stated every year".
But he emphasises it is only one part of the road safety message.
"Responsibility for road safety needs to be shared among the motorcycling community as well as other road users," he says.
"While motorcycle-related fatalities are trending down, the injury rate among motorcycles is not improving.
"The best way to reduce insurance premiums and CTP is for all motorcyclists to ride safe and smart."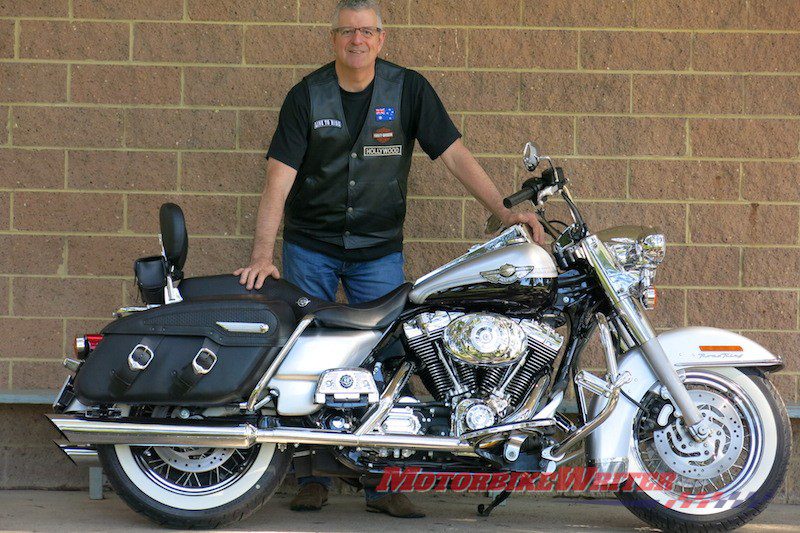 He says riders should choose the best protection available, the best-fitting helmet, ensure they ride safely, make smart decisions while riding and take an annual rider training course.
Look for motorcyclists campaign
The 2018 Motorcycle Awareness Month campaign will be highlighted on radio 2GB with Chris Smith from October 8-18, targeting listeners in Sydney and regional areas of NSW in peak traffic segments.
The MCC of NSW will support a range of activities during the month including Pink Ribbon Ride on Sunday October 14, Breakfast Torque motorcycle safety event at Heathcote on Sunday October 28 and various other charity rides.
"Most importantly, we want to encourage all riders to get out during October, enjoy the warmer weather during October and ride safely," Steve says.
Motorcycle Awareness Month launch ride
NSW Motorcycle Awareness Month gets a kickstart on Sunday (7 October 2018) with a Road Safety Ride from Thornleigh to Kariong via the Old Pacific Highway.
The ride will also raise money for MARI (Motorcycle Accident Rehabilitation Initiative) which supports fallen riders.
The ride starts with breakfast at 8am at Bunnings Thornleigh (corner Pennant Hills Rd and Phyliss Ave) before the ride at 9.30am, ending at The Waterfall Cafe in Kariong.
The Centre for Road Safety will show their Roads We Ride video on the Old Pacific Highway at the Thornleigh Community Centre next door and MCC of NSW will show videos on MotoCAP, the recently launched rating system for motorcycle protective clothing.
ACT Joe Rider
Meanwhile, the Motorcycle Riders Association of the ACT has received $7272.73 in funding for their "Joe Rider" campaign during Motorcycle Awareness Week from October 13-20.
The campaign asks riders to wear vests with "JOE" on the back while riding around Canberra streets to make motorists aware of motorcyclists.
It's designed to increase visibility for motorcycle and scooter riders who often hear "Sorry Mate, I didn't See You" from a motorist who has either hit a motorcycle rider or had a near miss.
Funding from the ACT's 2018 Road Safety Fund community grants program will allow the group to continue to run the campaign and develop marketing material.