Father's Day is a great time to share your passion for riding with your grandfather, father or son.
According to recent research, more than one in three motorcyclists got into riding because of their friends or family.
The new research survey was conducted by YouGov and commissioned by ING who is launching their new Motorcycle Insurance.
It also found that a quarter of riders vow to keep biking a family tradition and teach their kids how to ride.
What's more, riders want to share their joy of riding with friends or their partner (43%).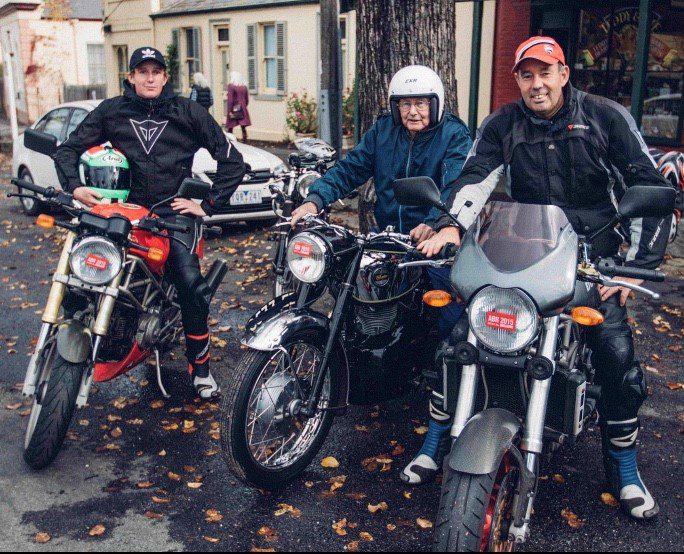 All in the family 
One example of this family biking tradition is Victorian rider Rob Hartnett who says riding is about "friendship, mindset, bonding, shared passions and getting away from all our electronic devices for a while".
The 56-year-old has been riding since his dad, John, took him on a lap around a race track at just six months and now he is teaching his children to ride and race motorcycles.
From there, he was on minibikes built by his dad, before pushbikes and getting heavily into motorsports and racing.
For Rob, riding is a family tradition.
His mother, Shirley, still rides in her 80s and his 89-year-old dad still rides to rallies after racing for 75 years in speedway and road races.
"My parents met through bikes many years ago and while that was not the same for me, my wife, Leisa, is thankfully a petrol head and loves bikes and cars," he says.
His three sons also ride. Ben 23 raced junior MX and has his road licence; Finn, 20, and Lachie, 18, rode minibikes and have ridden many kms with Rob.
"We did the junior MX scene in Victoria with our boys when our eldest son, Ben, was racing and it was great family fun," Rob says.
"Leisa did corner duties which was a baptism of fire for her and we travelled around Victoria and met many great families and friends.
"We often go to rallies together and a couple of years ago all three generations were riding at the All British Rally."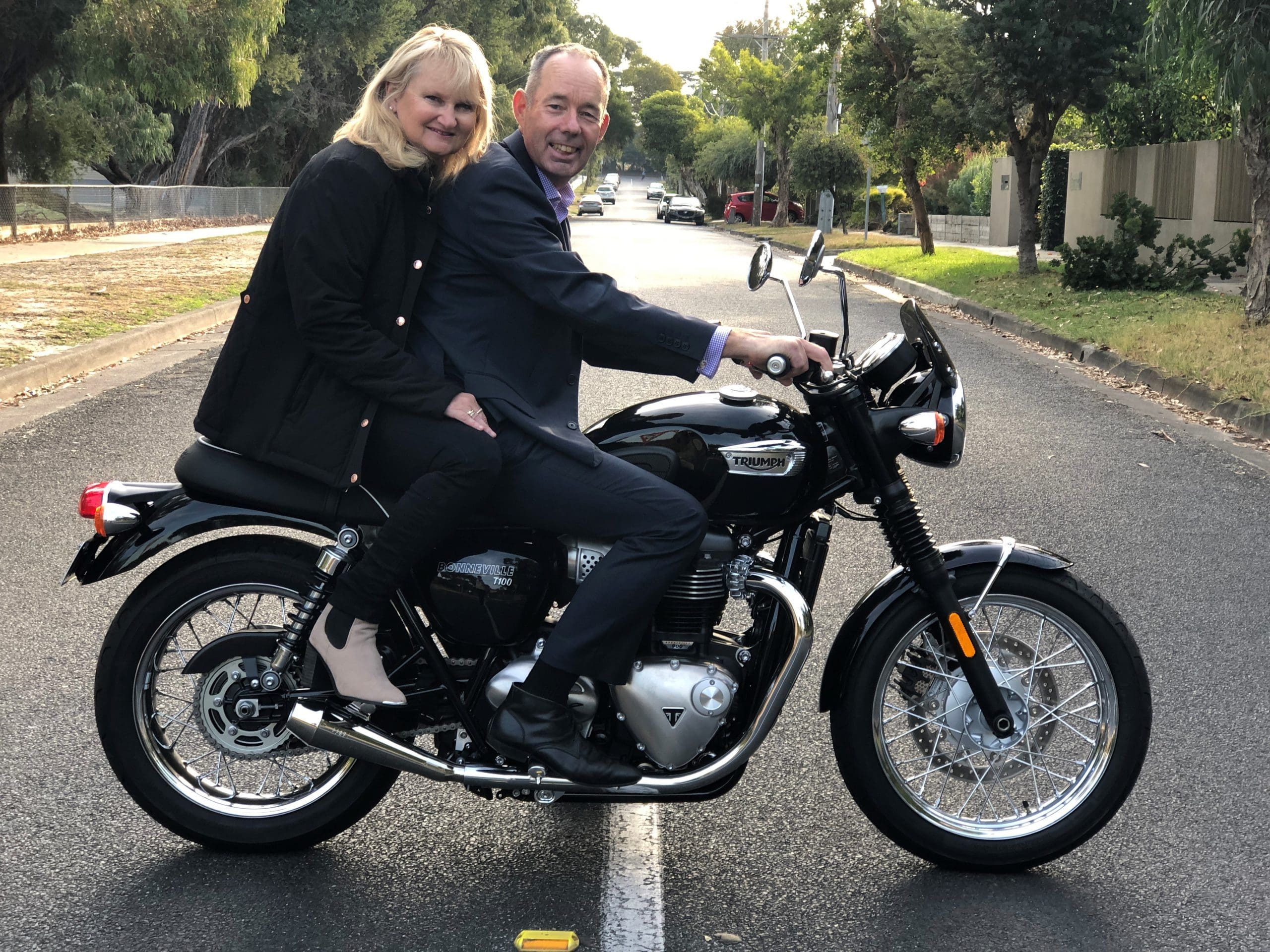 Encourage kids to ride
Rob believes children should be encouraged to ride as it makes them better car drivers and road users later in life.
"Most of all I encourage it as it's a way of clearing your mind and focusing on the now," he says.
"Not the past, not the future but exactly where you are at that time.
"My wife Leisa says when you drive you are in a capsule and then you stop and arrive. On a bike she says you are already in the moment all the time. When you stop, you have already arrived you just get off the bike.
"Riding allows you to experience nature and the world in a unique way."
Today, Rob considers himself a social rider, taking trips on weekends and attending classic rallies with his wife Leisa.
He's owned Ducatis, Yamahas, Triumphs, Hondas, a Suzuki and even a Velocette. Rob currently rides a Triumph Bonneville and a Honda Café Racer.
"Riding is a common bond of a group of people with similar interests," he says.
"No one cares where you come from, rich or poor, what colour you are, your background.
"When the engine starts and the visor goes down we are all one together.
"The joy and camaraderie is a global thing unique to bikes. Watch a junior MX race or a MotoGP race and after every race you see the riders congratulate each other. You rarely see that in car racing."