A fully enclosed electric motorcycle is being developed by American company Lightning Motorcycles to overcome the inherently poor aerodynamics of bikes.
Recently the company applied for a patent for the design and now online electric vehicle site Electrek has pictured a model in a scaled-down wind tunnel and videoed a prototype on the street.
Lightning Strike
Lightning Motorcycles started building electric bikes in 2006 and in 2014 built the world's fastest electric motorcycle, the $US38,888 (about $55,800), 150kW (200hp) Lightning LS-218, so named because it has a top speed of 218mph (346km/h).
Their more affordable Strike (from $US12,998/$A18,700) will be available soon. 
CEO Richard Hatfield says they have been working on "a whole series of new products" including "higher performance products and more affordable products".
He also told Elektrek that they were working on "more exciting than the things we've done so far".
Enclosed project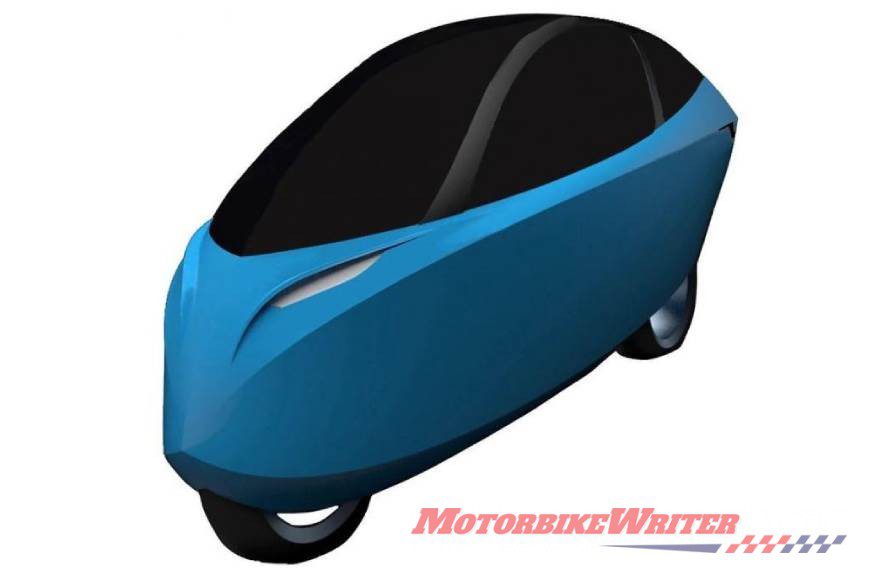 He has now confirmed the enclosed motorcycle project to overcome the poor aerodynamics of motorcycles.
They developed it using a 3D-printed scale model in a small wind tunnel, but also have access to a full-sized wind tunnel.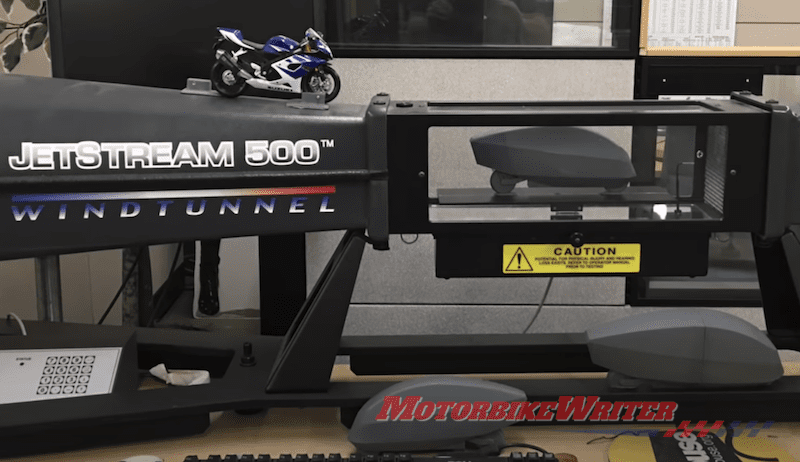 It has now been seen in prototype out on the streets, presumably near their HQ in San Carlos, California.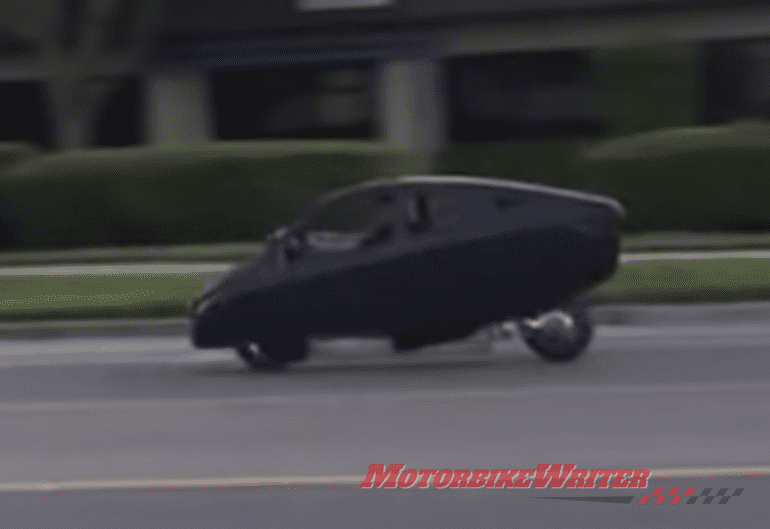 What we really want to see is how it stays upright when stopped.
We can't see the rider's feet, but there appears to be a gap in the body where they may be able to put their foot down.
Perhaps they have outriggers that deploy at a certain speed or a gyroscope to keep it upright like the Honda self-balancing motorcycle or a gyroscope as in Harley-Davidson's patent design.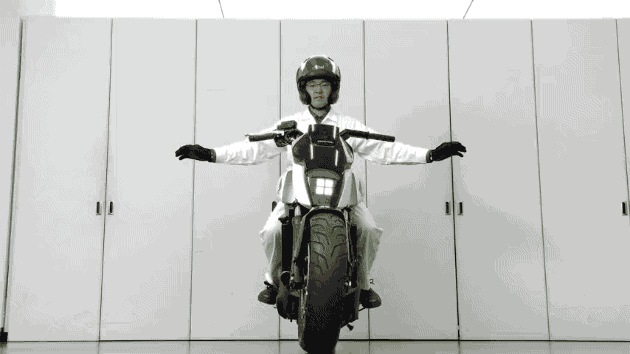 Richard told Elektrek he wanted to make electric motorcycles more efficient by improving the aerodynamics.
"The overall conclusion is that motorcycles are pretty poor aerodynamically. Improving the aerodynamics is perhaps the best opportunity to reduce the battery pack size while maintaining good highway range and higher speed riding," he says.
However, it doesn;'t seem very "mororcycle-ishj" withn what l;ooks like a steering wheel.
Enclosed motorcycles are not new. The BMW C1 scooter had a roof and companies as diverse as Yamaha, Toyota and AKO have plans for enclosed leaning two- and three-wheelers.
The driving force (pun intended) for these designs is to make riding safer and more accessible to more people.