Old British motorcycle brands are trendy again and the latest to be resurrected is Levis (pronounced leh-viss) not the American jeans brand!
The brand started making mainly two-stroke bikes in Birmingham in 1911 and stalled in 1940.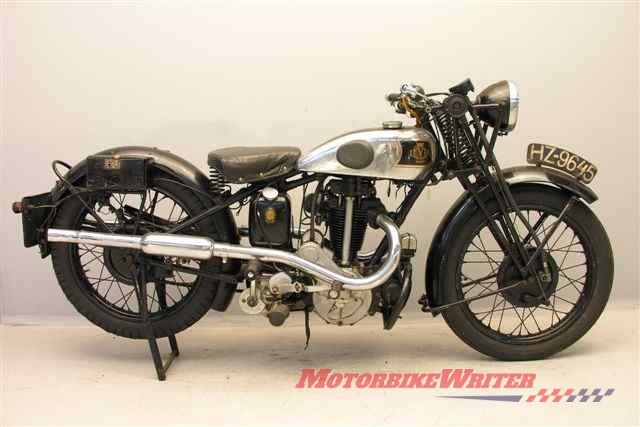 Ownership of the name seems to have changed hands at least a couple of times in 2014 to the online Auto Crowd Group and this year to automotive designer Phil Bevan.
Now Levis is about to make its first motorcycle in almost eight decades with a 1200cc V6 cafe racer with 97kW of power and a whopping 190Nm of torque.
Levis will join a growing number of British marques being resurrected in the past few years Ariel, BSA, Brough, Hesketh, Matchless and Norton.
Most have returned with hideously expensive bespoke models that, except for the Brough, are nothing like their previous incarnations.
Norton is the only manufacturer to return to its roots with any sense of tradition and taste. They're also not outrageously expensive, starting at under $30,000.
The Levis is another exotic bespoke revival with the bike costing £52,000 ($A90,000, $US70,000) and available in bespoke variations from cafe racer to street scrambler.
At the centre of the Levis cafe racer is an ingenious V6 engine which can be easily adapted for V10, V8, V6, V4 or V-twin configurations in four stroke, stt-sump two-stroke and even a two-stroke diesel.
The secret is in its narrow 22-degree V-angle, which enables single block construction allowing the block, pistons and conrods for different strokes. The narrow angle is also means it runs smooth without the need for a heavy counter-balancer.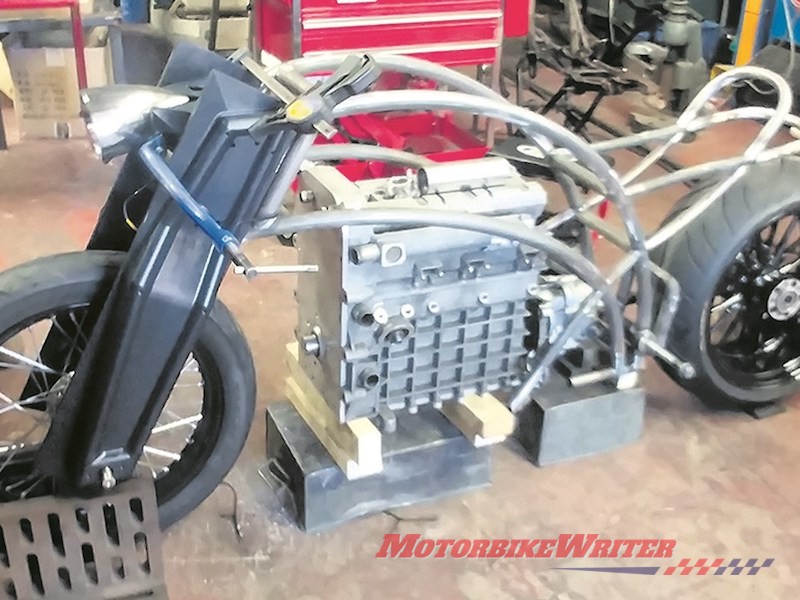 It was originally designed in 2004 by Tim Bishop as a two-litre 224kW V10 car engine.
The power plant is driven via a shaft in a single-sided bile-aluminium swingarm.
It also features a stainless-steel chassis, fat 200mm rear tyre, billet aluminium Hossack forks, and high pipes like the 1920s Levis race bikes with six small catalytic converters hidden inside each header.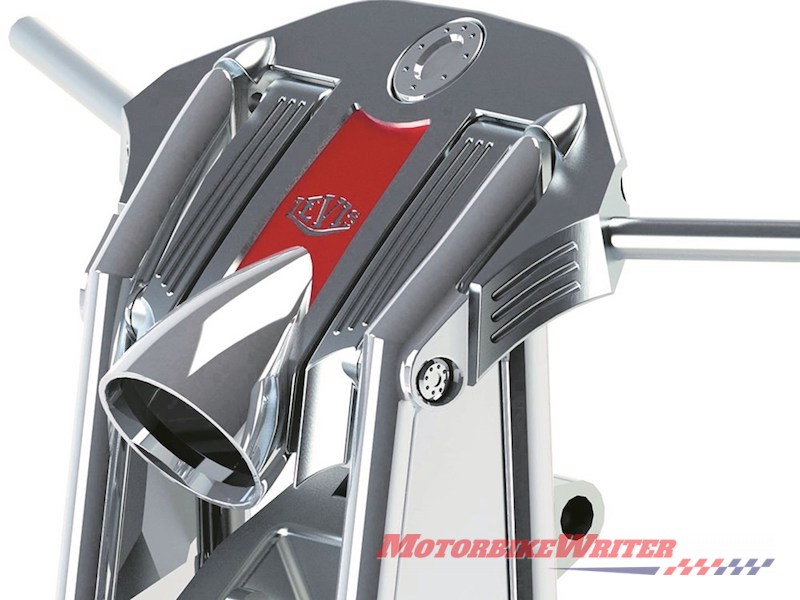 Levis makes the entire bike in-house including the ECU, ABS and traction control.
Only six will be made in the first batch available early in 2018 with more variants to follow.
Trendy British marques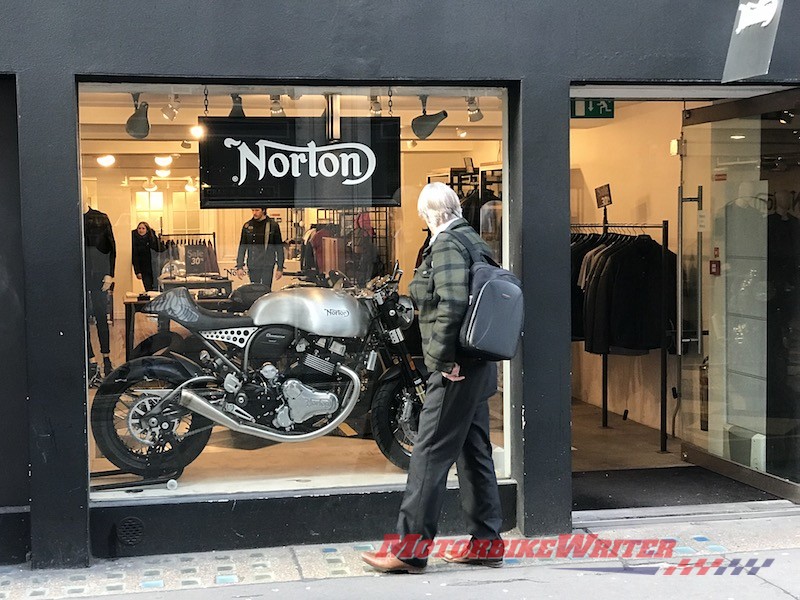 If you have any doubts that classic British motorcycle marques and motorcycling/scooter culture are trendy and fashionable again, take a wander through the London's fashionable West End as I did recently.
Within a few blocks of trendy Carnaby St are the Norton shop, Lambretta, a mod scooter shop, Matchless and Belstaff which is one of the biggest residences in ultra-rich New Bond St.
To see motorcycle and scooter culture in such chic surrounds is both gratifying that motorcycling is accepted and worrying that it may be restricted to the ultra-rich and fashion-obsessed elite.