The Shark Skwal helmet with LEDs on the back and front to attract the attention of motorists at night is now available for sale in Australia.
It features rechargeable battery-powered LED lights fitted to the front and rear of the helmet for improved visibility in low light conditions.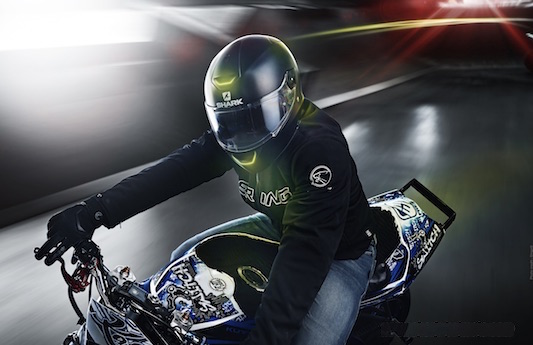 They are distributed by Ficeda in Australia and cost $349.95 in plain colours and $379.95 for graphic. They come in sizes XS, S, M, L and XL 
The helmet weighs 1470g, comes with an integrated sun visor and is compatible with Shark's Bluetooth system.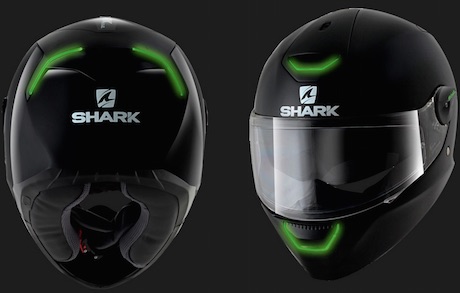 It might sound like a twee gimmick, but surely it will attract some attention from other motorists which could make your ride safer.
The Skwal is the first commercially available helmet with LEDs to hit the market, although there are more with lights coming.
The LightMode full-face motorcycle helmet includes a electroluminescent (EL) element which wraps all the way around the helmet and lights up at the push of a button. It's only available in North America at the moment, but you can buy the kits online from $US69.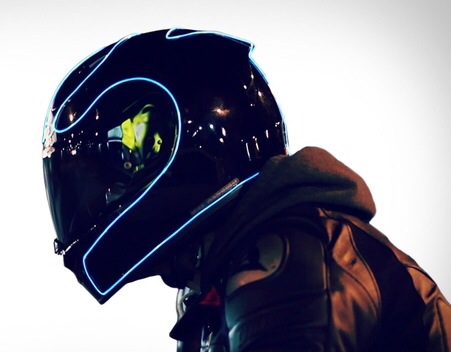 There is also the Edison helmet which has built-in brake and indicator lights on the back that work in time with a connected BMW motorbike. The helmet will connect to the internet and has been in development since October and is not yet ready for road use yet.
Would you wear a helmet with lights and do you think it would make night riding safer?