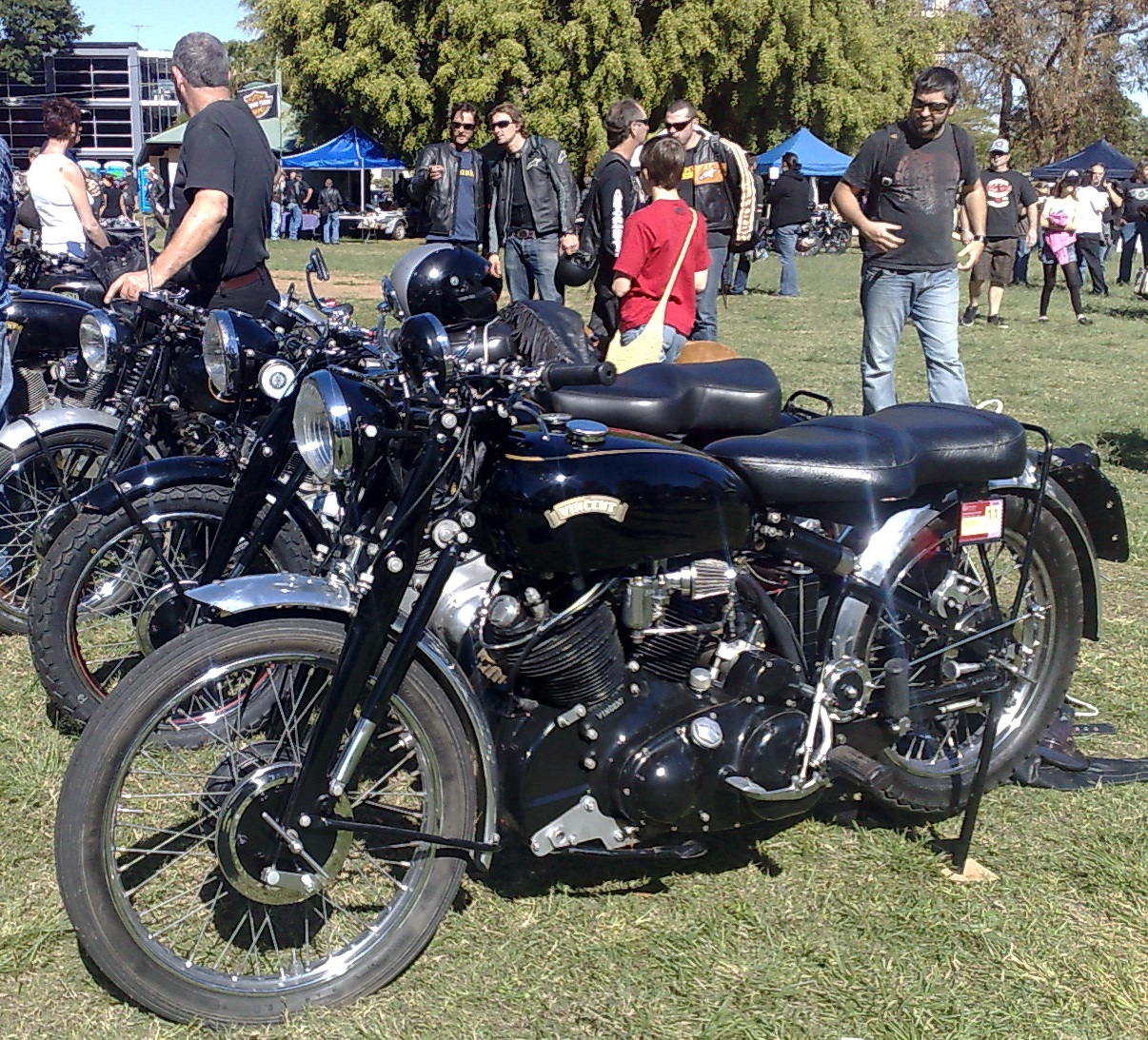 The Laverda Concours is on again today, August 18, despite heavy fog and overnight rain. It was postponed last month by heavy rain and boggy grounds.
It's the biggest and best motorcycle show in Queensland and despite its name, the 25th annual Laverda Concours is open to all makes of bikes, trikes and scooters.
It used to be held under the Story Bridge until a few years ago when council decided it was too big for the area, so the organisers shifted it to the much bigger Cleveland Show Grounds in Long St. It has stacks of off-street parking and plenty of room to show the bikes, but doesn't have any undercover areas to cater for rain. Maybe a move to the RNA pavilions would make more sense next year.
This year's concours runs from 8am to 2pm with 54 trophies presented at 2.30pm.
I've judged the concours before and it's a tough job with so many bikes and such high quality. So get shining and enter your bike in one of the many categories.
Entries for the bike concours are just $10 and close at 10.30. Your bike must be in working order. Best in show wins $2000 with other prizes on offer.
Or just come along and drool over other people's bikes (please, don't actually drool on the shiny bikes).
There will also be about 35 club tents, some 30 trade stalls, the Dave Ritter Band, children's rides and food and drink.
Admission is $5 for those over 15.
Major sponsors include MotoDry, Morgan and Wacker, Brisbane Motorcycles, TeamMoto, and Bayside Yamaha.
The family event is alcohol free and funds are raised for the Make a Wish Foundation.