If you've ever experienced "bump steer" or "wandering" with your Can Am Spyder, then you should get it properly aligned.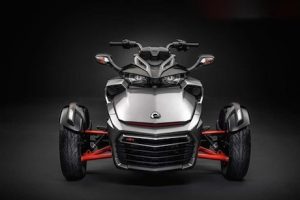 An American company which has been using their True Laser Track technology in NASCAR for more than 10 years has now created a specific alignment tool for the Can Am Spyder.
It has been endorsed by BRP, the manufacturer of the three-wheeled roadster, who recommend their dealers use it to align the Spyder's front wheels to the rear wheel not to the frame.
The patented laser system has been on the market since July 2013 and they are now being used by 56 BRP dealers in 28 American states, eight BRP dealers in Canada, three internationally and 12 independents.
BRP Australia has one for training purposes and BRP Spyder specialist Simon Kendrick says dealers are being trained in their use so that every new Spyder that goes out is properly aligned when it is delivered to the customer.
Simon says customers of older Spyders can get their roadster re-aligned at their dealership in about half an hour for about $75.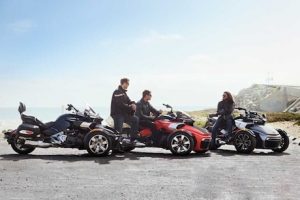 "It makes a significant difference," Simon says. "The main difference with other alignment methods is that it does more than just the front alignment; it also does the rear which is the thrust alignment. Aligning them as one unit gives a much truer tracking vehicle.
"A lot of people say the reason why their Spyder pulls to the left or the right is because of the camber of the road or the crowning of the road, but now that we have proper alignment, the machine tracks true, no matter what road conditions."
JFK Powershop in Auckland,  New Zealand's  largest Spyder dealer, has a unit. Bookings can be made on 649 262 4285 or email. 
The system was invented by race school owner Mike Loescher in 2004 for his fleet of 14 race cars.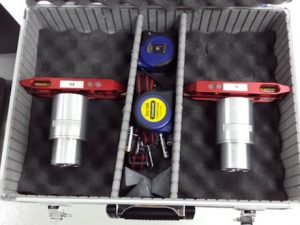 In 2012, he broke his leg and couldn't ride his bike, so he switched to the Spyder. However, he found it "darted and wandered all over the road", so he set out to fix it. The result is the True Laser Track.
His system uses adapters that attach to the steel centre front spindle, where the wheel bearing is located. This is the exact centre of the rotating front wheel mass.
The True Laser Track system is distributed by Spyder Comfort, not by BRP.