Now that lane filtering (or lane splitting as it's called in the USA) is becoming legal in more and more places, drivers may want to get in on the action.
READ ABOUT LANE FILTERING LAWS
Well, maybe they can with this concept car called the Lane Splitter.
It's like something out of a Batman movie, but it's an actual working concept.
Not that anyone will ever produce it. Although we can think of a couple of other interesting uses apart from lane filtering.
For example, you can't find anywhere in the city to park but there are loads of motorcycle spaces available, so you split in two and park the two bikes.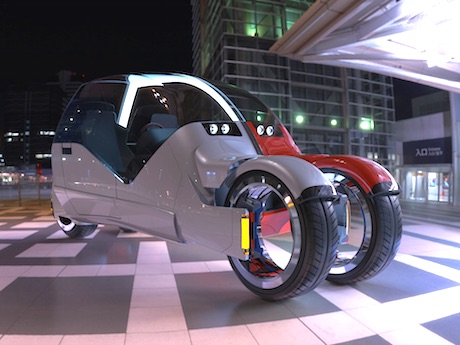 Or how about this situation: You are having an argument with your significant other about which route is the quickest, so you prove it by splitting and seeing who gets to the destination first!
The idea came from Silicone Valley firm Fast Company who unsuccessfully pitched it to Cadillac as part of a video series they call Creative Director.
Cadillac wasn't a huge fan of the idea, so they took the concept to Texan firm argodesign who came up with the Lane Splitter.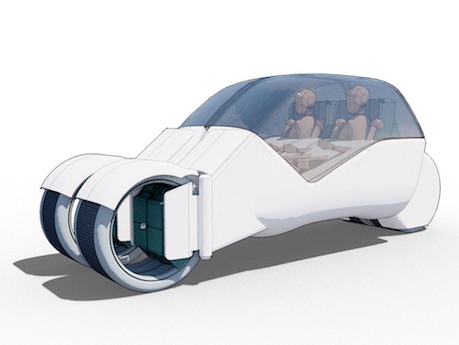 It's a rear-wheel-drive, all-electric vehicle with a hubless steering mechanism for the car mode with a range of motion of about 35 degrees.
In motorcycle mode, the front wheels split into two for extra stability, although they both tilt so the bike can lean.
However, because the rider won't be able to put their legs down when it stops, trainer wheels will deploy at low speeds and while stationary.
Pure fantasy or will someone make these one day?