Kawasaki Australia has recalled the retro W800 motorcycle from 2011 to 2015 over two faults, both of which can cause engine stalling.
The first defect is improper routing of the electrical wires under the fuel tank which may cause the leads to come in contact with frame edge causing the engine to stall.
Bikes affected are the 2011-13 W800 and the 2013-15 W800 SE.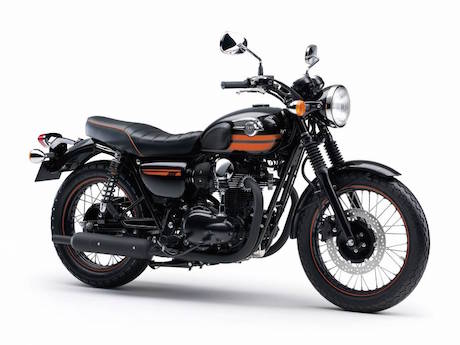 Also, some W800 models (VIN numbers JKBEJCA1?A000108 – JKBEJCA1?A015716) have a problem with the throttle body holder hardening because of insufficient heat resistance.
If it is continuously used the throttle body holder may crack and additional air may flow into the engine. This will also cause engine stalling.
Owners of motorcycles with these faults will be contacted by mail and asked to contact their Kawasaki motorcycle dealership to book in their motorcycle for a free repair.
Recall notices are issued by the manufacturer through a voluntary industry code under the ACCC.
Despite hundreds of recalls by various automotive manufacturers, none has ever been mandatory.  All have been issued by the manufacturer.
While any recall is not good news for the manufacturer, it shows that they are largely diligent in fixing problems.
If you believe there is an endemic problem with your bike that should be recalled, contact the ACCC on 1300 302 502.
To check whether your motorcycle has been recalled, click on these sites:
• Australia
• USA
• UK
• Canada