Kawasaki and Triumph are the latest motorcycle companies rumoured to be working on electric motorcycles, based on recent patent and trademark filings.
Kawasaki patent
The Kawasaki electric motorcycle rumour looks interesting because the patent filings show the big has a substantial cooling element with a radiator.
Heat is one of the biggest impediments to performance and battery life.
I drove an early Tesla Roadster around Queensland Motorway and the instruments flashed red alerts for the battery heat after just four "hot laps.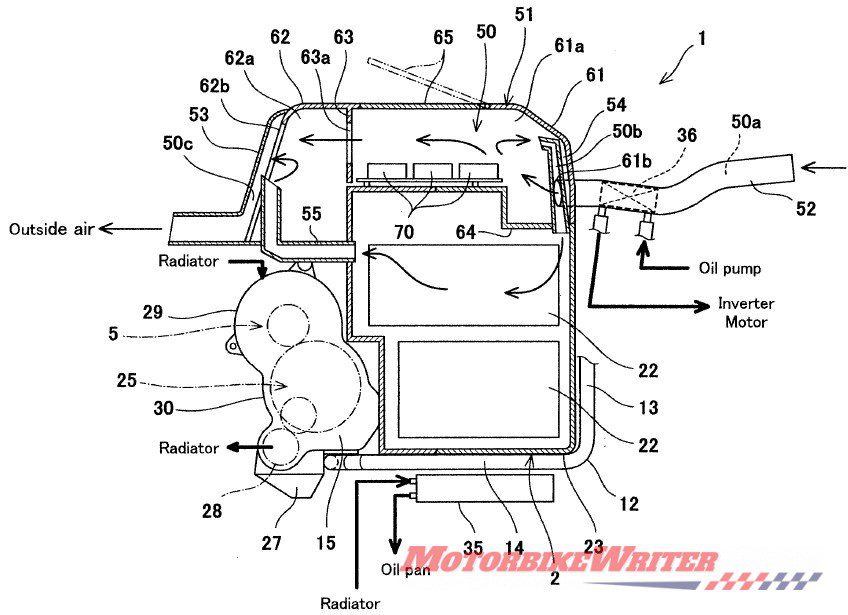 The oil-and-liquid cooling system in the Kawasaki patent drawings are certainly more substantial than we have seen on any other electric motorcycle so far.
That would not only provide more range, but also greater performance.
Triumph Trident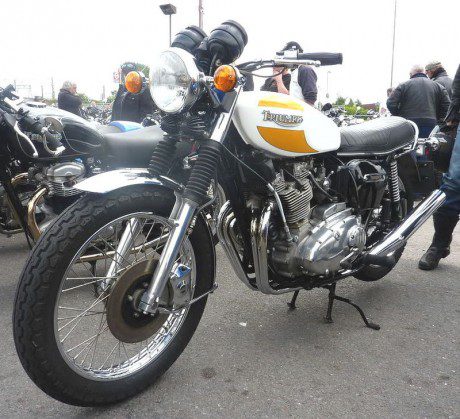 The rumours about Triumph developing an electric motorcycle are a little more sketchy, although in February we reported that the company had emailed owners to ask if they thought they should make an electric motorcycle.
They are based on trademark and supposed patent filings.
We couldn't find any details of a patent filing, but the trademark filing for the name "Trident" does spark interest.
The trademark would be used for "all possible classes".
That includes motorcycling gear, accessories and even clothing.
But there is also a mention of electric machines which could be a motorcycle or an e-bike.
Given the enormous growth in e-bikes in Europe, that is the more likely.
Aussie Triples Rally
We can imagine the folk at the 10th annual Aussie Triples Rally at Evans Head in August wouldn't be too impressed with a Trident e-bike!
The Triumph Trident was originally made from 1968 to 1975 and the same powerful and sophisticated triples were also sold as the BSA Rocket 3.
The Trident name was reborn in the 1990s with three- and four-cylinder bikes in various engine sizes from 750cc to 1200cc.
Meanwhile, the Aussie Triples Rally is always held on the third weekend in August.
For more information on the rally, email Col McAndrew or contact him on 0428 869889.