Kawasaki has filed trademark applications for the retro name Meguro in Australia, New Zealand, USA, Europe, and the Philippines.
The trademark application seems to point to the development of more retro models such as the successful Z900RS and Z900RS Cafe and the new W800 Cafe (pictured above).
Meguro history
Meguro invested in Harley-Davidson during the Wall Street Crash of 1929 to gain technological know-how.
They used that knowledge to start making gearboxes and by 1937 were making their own motorcycles.
Megruo supplied bikes for the Japanese police and military and even went racing in the 1950s.
The company offered a range of motorcycles from 50cc to 350cc, but they were too expensive.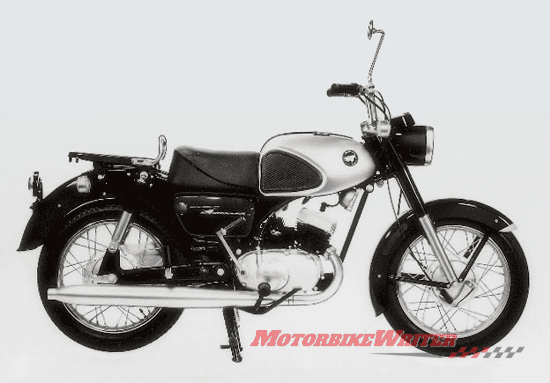 Meguro revived
Kawasaki saved the company from extinction in 1960 and made several models in a Kawasaki-Meguro partnership.
Together they made 125cc, 175cc and 250cc single-cylinder models, the 500cc K-series twin and the 625cc Kawasaki W.
The latter was the inspiration for the development of the retro parallel-twin W650 in 1999.
Kawasaki replaced the W650 with the 775cc W800 in 2011.
While that air-cooled model appeared destined for extinction thanks to Euro emissions standards, Kawasaki surprised by unveiling the W800 Cafe at the EICMA motorcycle show in Milan last November.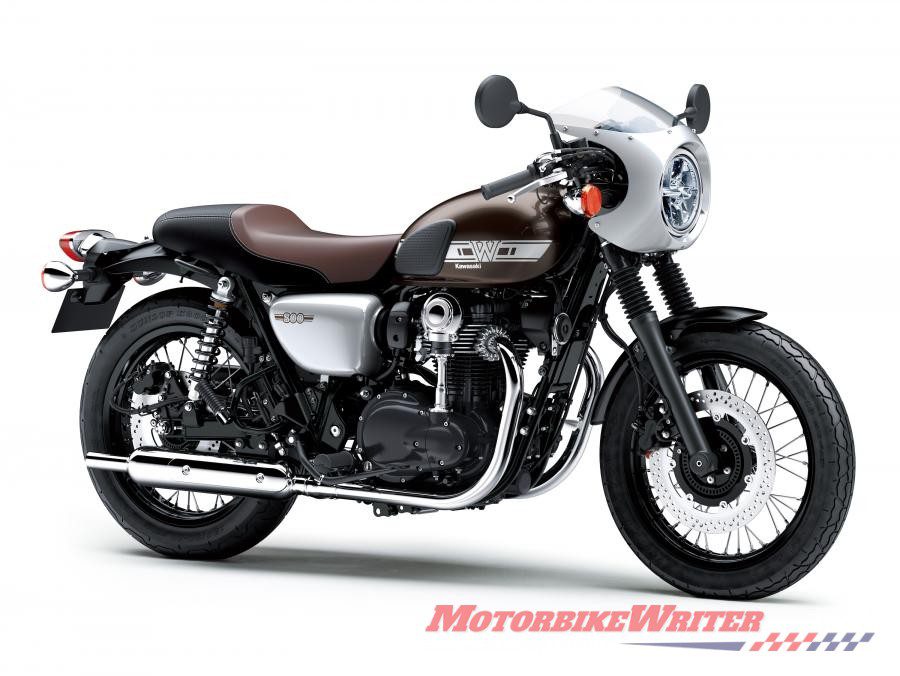 Retro revival
Kawasaki Motor Australia confirms the W800 Cafe will arrive later this year.
Pricing and full specifications are not yet available for the retro model as production is not until mid-2019.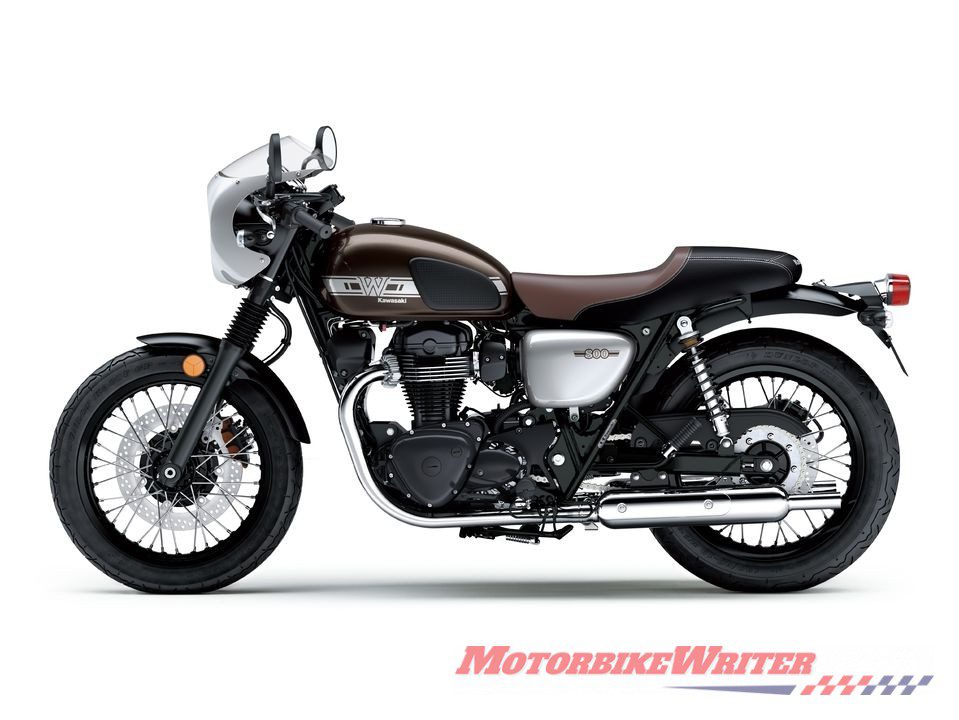 But it seems clear that Kawasaki intends to mine its historic roots with more retro models.
However, the name Meguro is not well-known outside of Japan.
The trademark application actually says the name could be used for "two-wheeled motor vehicles; motorcycles; scooters; mopeds; bicycles; structural parts for motorcycles".
So "Meguro" could start appearing simply as badging on a range of retro models.
Or it could be the name for a whole new platform of neo-classic motorcycles.