Kawasaki Motor Australia is throwing in free luggage worth $1730 when you buy one of their learner-approved Vulcan S cruisers to turn it into a dedicate tourer.
The light touring kit is available for a limited time and features the mounting hardware, a rear luggage rack and saddlebags.
Fitting is not included, but it looks pretty easy to fit and you can probably negotiate that with your dealer.
Check out this video that explains the offer and what's included.
We road-tested a Vulcan S a couple of years ago and were supremely impressed with how well it rode.
Check out our review video below.
For a learner bike, it didn't feel small, even for my 6'1″ frame.
Yet with its low seat height, it suits a wide variety of sizes.
In fact, you can even adjust the riding position further to suit your size and riding style.
They refer to this adjustment as Ergo-Fit.
You can buy easy-reach handlebars ($89) that shorten the reach by 44mm, comfort seats ($334.99) that shorten or lengthen the distance from the bars by 53mm and shift linkage rods that move the footpegs forward or back by 25mm. The clutch and brake levers are also adjustable for reach.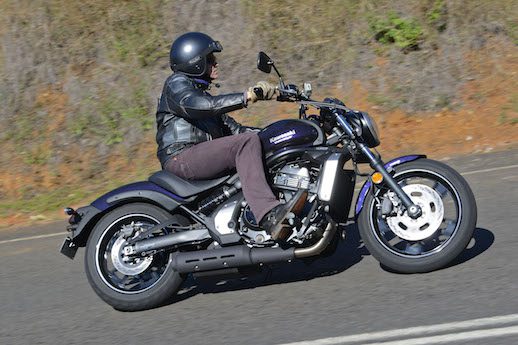 It's also great value and is still priced at $9999 plus on-road costs.
Click here to read our full review.