Kawasaki may be introducing a Ninja 400, a "Stone" retro version of its Z900 and new colours and features on its Z650 and Ninja 650 models.
Ninja 400
The Ninja 400 was revealed when the Japanese company was filming a TV commercial in Milwaukee this week, right in Harley-Davidson's backyard.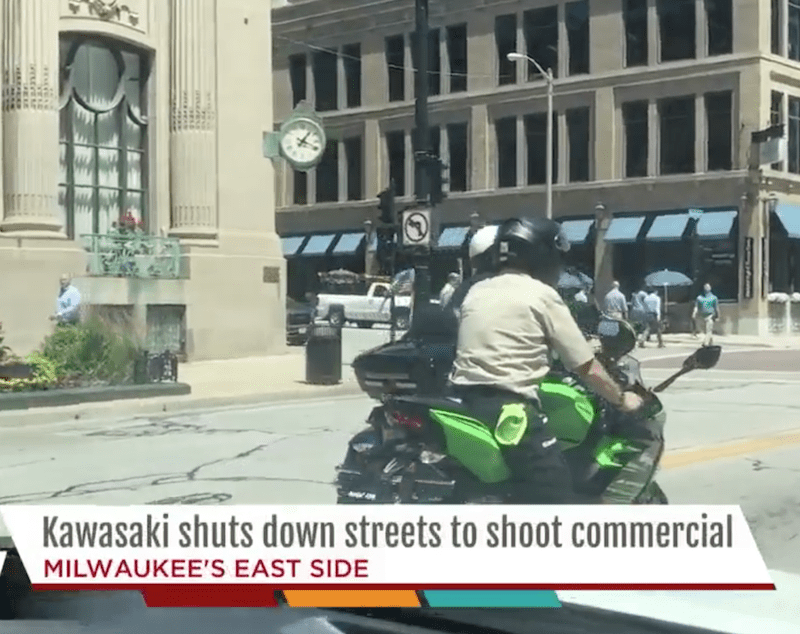 It is easy to see what model it is by the number pates featuring the words "Ninja 400".
The previous model Ninja 400 was powered by a liquid-cooled DOHC 8-valve 399cc parallel twin fuel-injected engine with 32kW at 9500rpm and peak torque of 37Nm at 7500rpm.
A new Euro 4 compliant engine may be slightly down on output, but still more than the popular Ninja 300 with 30kW and 23.7Nm.
Kawasaki Motors Australia would not comment on the Ninja 400.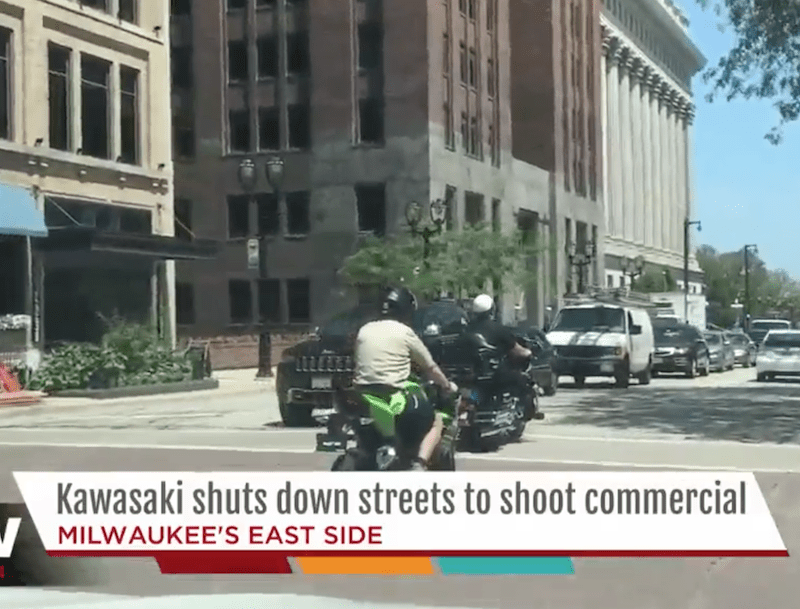 Retro Z900
Kawasaki might also be adding a retro version of its Z900 to the 2018 range.
It is believed the company has trademarked the name Z900 RS which is believed to represent a "retro sports" model with some styling clues from the venerable 1970s Z1 as featured in the classic Aussie motorcycle film, Stone.
While it would be wonderful to have modern version of the Z1, there would have to be an awful lot of frame and major styling changes to the current Z900 to come anywhere near the original and best!
There has also been talk off the retro W800 being killed off by the Euro 4 standards and replaced by a water-cooled W900. Maybe it will be a Z900, instead!
2018 650 models
Meanwhile, new colours and features have been revealed for Kawasaki's 650 models in Europe.
The 2018 Ninja 650 will not only come in Pearl Storm Grey with Ebony and Candy Plasma Blue with Ebony, but there will also be Tourer and Performance versions.
Tourer will have engine guards, gel tank pad, knee pads, high windshield, and soft panniers, while Performance includes a smoked windshield, gel tank pad, colour-matched rear seat cover, and an Akrapovic exhaust.
The naked Z650 will come in a choice of Metallic Spark Black, Candy Lime Green with Metallic Spark Black and Metallic Matte Covert Green with Metallic Spark Black.
There will also be a Performance variant with the gel tank pad, colour-matched seat cover and Akrapovic exhaust.