Kawasaki has been busy.
On top of announcing that they will be releasing a slew of bikes on November 23rd of this year (with the updated MotoCross range released May fourth of 2022), Team Green has just given us an upgraded version of their championship-proven KX™450 platform – the MotoCross flagship of Kawasaki's lineup -, and it's a bike that boasts top-shelf specs for the SuperCross/MotoCross track.
The 'SR,' or 'Special Racer' descriptive has, up until now, only been used for early Kawasaki factory racing machines. It's a descriptive on par with KTM's Factory Edition, Husqvarna's Rockstar Edition, and the Honda Works Edition, so we're excited to have the track a little closer to the general populace with upgrades for the KX™450, proved time and time again by the Monster Energy® Kawasaki race team in both the Monster Energy Supercross and AMA Pro Motocross Championships.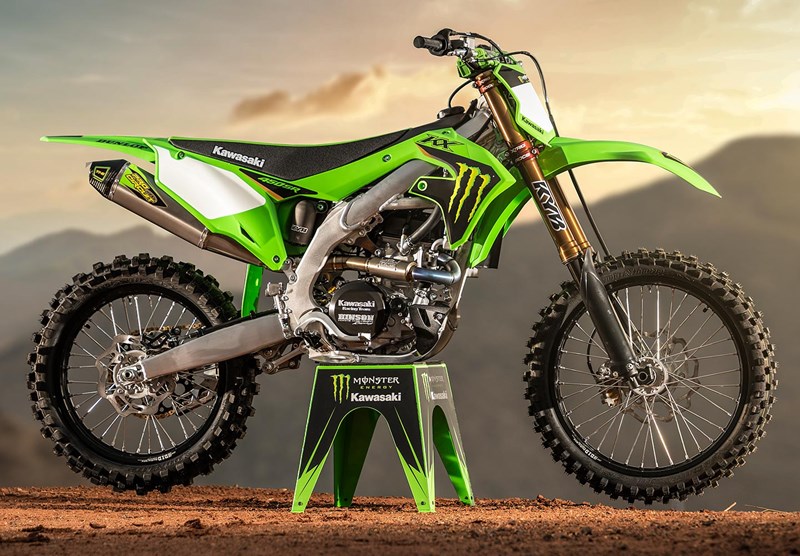 According to RacerXOnline, the 2022 KX™450SR comes with I.D.-brand gold chain and DirtStar ST-X rims, a Renthal® rear sprocket, and a Pro Circuit Ti-6 Pro titanium exhaust system alongside the welcome addition of optimized ECU fuel injection settings. We've also been given KYB suspension components for both the front and the rear, as well as an XTrig ROCS-TECH triple clamps with PHDS (Progressive Handlebar Damping System). 
Tasty.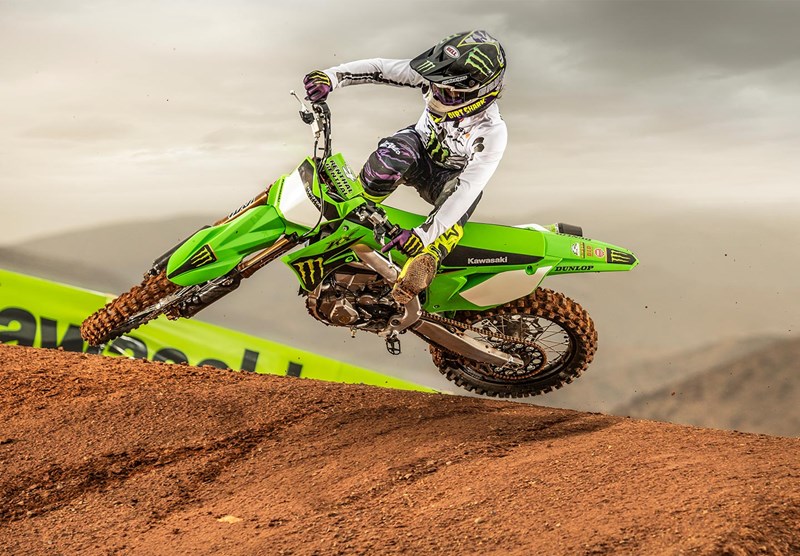 It goes without saying that riders of the KX™450SR will be getting all the elements of the tried-and-true KX™450 – a 449cc beastie featuring a close-ratio five-speed transmission with an electric start, powered by a compact Lithium-ion battery. They've even slid in a lightweight finger-follower valve actuation design (you want a more aggressive cam profile, Kawi delivers in spades. Go figure.)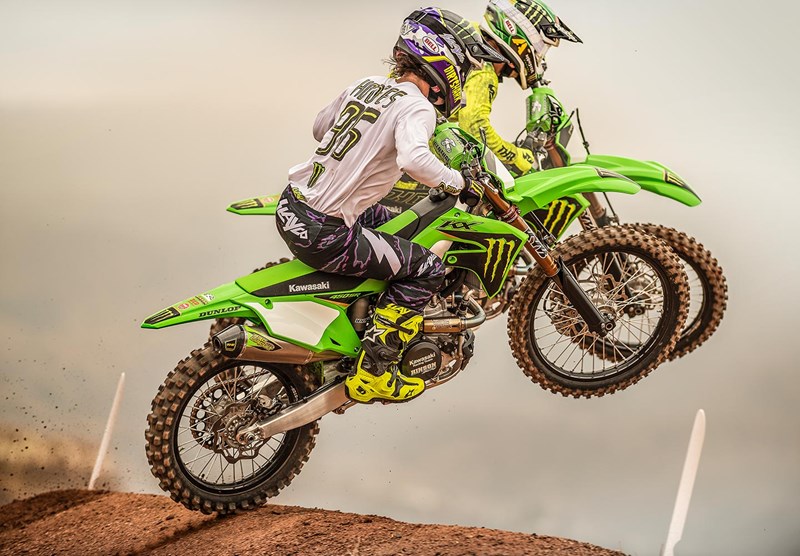 Naturally, no race-spec bike is complete without the obligatory color schemes. For the 2022 KX™450SR, that means Monster Energy® Kawasaki Race Team-inspired color and graphics, with the Kawasaki Racing Team logo on a brand-spankin' new Hinson clutch cover. 
Let us know what you think of the all-new 2022 KX™450SR, and make sure you're not missing out – check out the other bikes Kawasaki has to offer.