A Swiss inventor has produced the world's first electric bicycle with a joystick replacing the handlebars and he believes it could be used on motorcycles and scooters.
Yvan Forclaz built the Joystick Bike to create a more fun and engaging form of cycling. "The joystick steering the sensation is unique, extraordinary," he says.
We're not so convinced motorcycle riders would prefer something resembling  a computer game console or aircraft controls to the counter-steering skills required to use handlebars.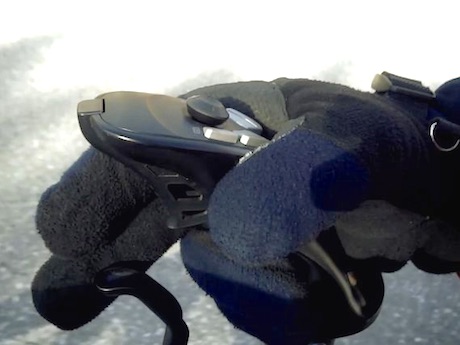 However, from the video above, it looks like it is highly manoeuvrable. We wonder whether it has enough high-speed stability to replace conventional handlebars, but Yvan says the high-speed limitation at the moment is the lack of suspension on the prototype. A motorcycle with suspension may handle better.
"This prototype rolled more than 70km/h and it remains stable," Yvan says. "At high speed its current limitations are the lack of suspension."
The Joystick Bike uses a joystick on the right to steer the front wheels via a hard mechanical connection. The bar on the left is for shifting gears and controlling the electric motor. 
However, Yvan says these functions could be added to the joystick, eliminating the left handle.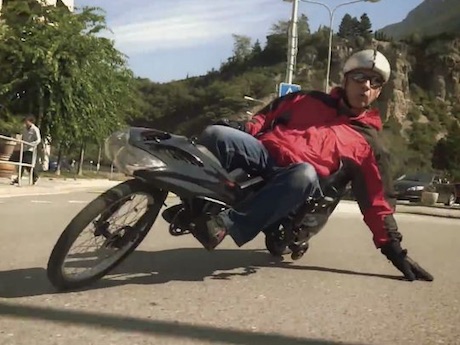 The Joystick Bike debuted at the 2015 International Exhibition of Inventions Geneva in April.
Yvan is marketing the patent next year, but there is no word yet on whether it will go into production or how much it would cost.
"I am looking for an industrial or a buyer for my patent that would help in the continuation of this adventure," he says.
The prototype has a rear-mounted 400-watt electric drive and 72 V battery pack with a top speed of 60km/h and 40km of range.