John Lennon wasn't known as a motorcyclist, yet a monkey bike he owned is expected to fetch more than 10,000% of its original price when it goes to auction in March.
That's the price of fame and we've seen similar inflated prices for vehicles owned by Steve McQueen!
Honda began making the monkey bike with its high bars and robust little 49cc engine in 1968 and they were all the rage at the time.
So the hip Beatle bought one to ride around his Tittenhurst Park Estate in Surrey in 1969.
Now, his Honda XUC 91H will be sold through H&H Classics at the National Motorbikes Museum on March 4 at an estimated £30,000 (about $A52,000, $US40,000).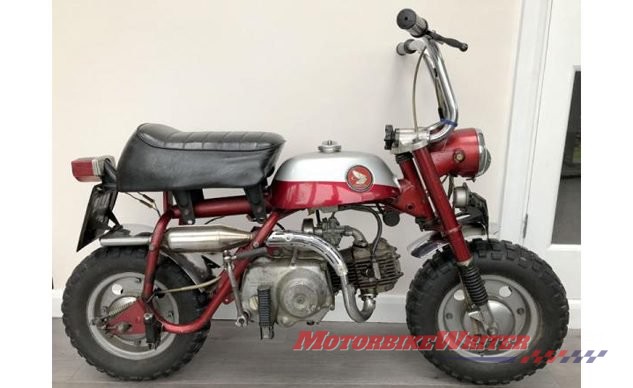 Lennon puns
Imagine owning the bike Lennon once rode! I think I'd be a very Jealous Guy and would wonder if it inspired the song "Everybody's got something to hide except for me and my monkey". (Sorry about the appalling puns!)
H&H spokesman Mark Bryan says they are "thrilled to be entrusted with the marketing and sale of this bike, given its extraordinary provenance".
We bet they are! No doubt some Beatle fanatic will snap it up.
End of Monkey Bike era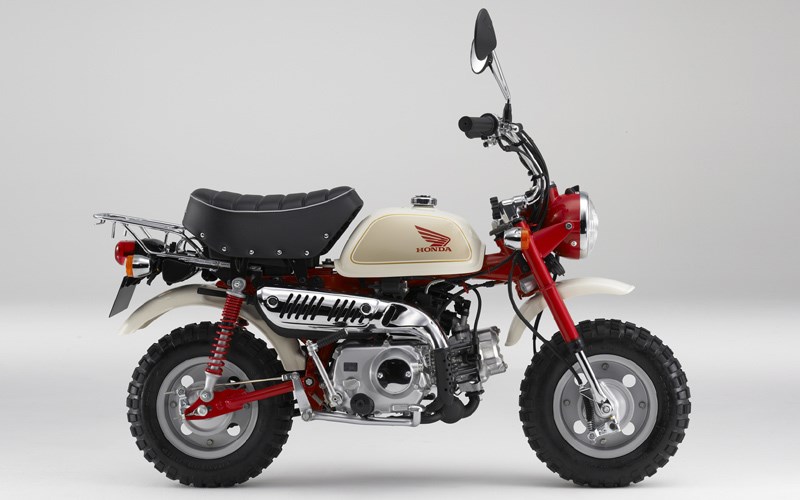 Old monkey bikes are expected to become collector's items after Honda last year ceased production due to emissions issues.
Japan is falling into line with global Euro4 pollution restrictions that require self-diagnostic emissions systems which add to the cost of the bike, reducing the slim profit margin.
Honda chief officer Noriaki Abe says the bike had reached its technological limit for controlling emissions.
While Euro4 requires bikes to run clean for 20,000km, the introduction of Euro5 in 2020 requires those systems for the life of the bike, making them even more expensive to build.
The European Commission estimates that would add about $A160 to the cost of each vehicle which is about 10% of the price of some of these small-capacity models.