Rocket-style thrusters that blast a jet of air out the side of your motorcycle could be used to prevent low-side slides, says German tech company Bosch.
The company is now testing the gas-powered anti-slide system.
No it's not April 1. Bosch sees a future for safe motorcycles with intervention aids that have been standard in many cars for some years including adaptive cruise control, blind spot warning and more. These technologies will be introduced by 2020 in the Ducati Multistrada and KTM 1290 Super Duke.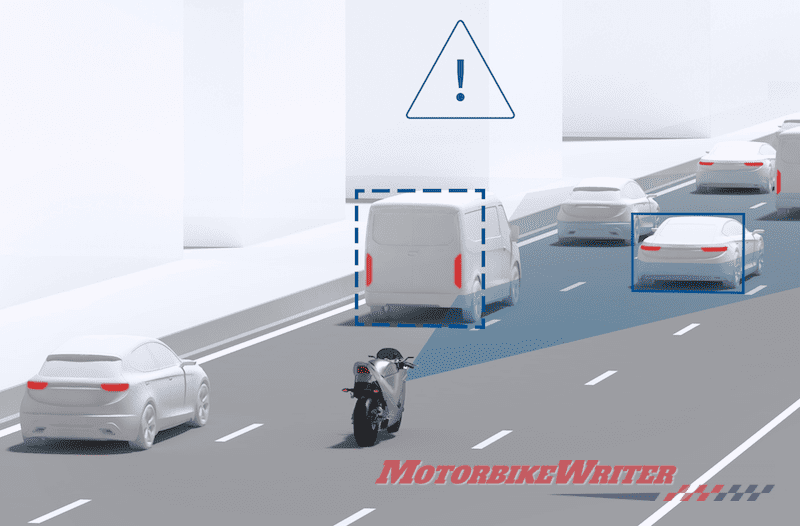 But now they are going even further with this anti-slide technology.
There is no information yet on how much it would add to a bike's price or weight.
Riders who believe there is already too much technology on motorcycles won't like it. They claim all this technology takes the joy out of riding.
However, riders who have low-sided in a patch of unseen gravel or oil might think otherwise.
Jet thrusters
The system uses pressurised gas to blast a jet of air out of the high side of the bike when sensors, gyroscopes and accelerometers detect the wheels sliding sideways.
This sudden jet of air is designed to help counteract the slide pressures and lift the bike back up.
The device is similar to an airbag inflator and would also be a one-time activation.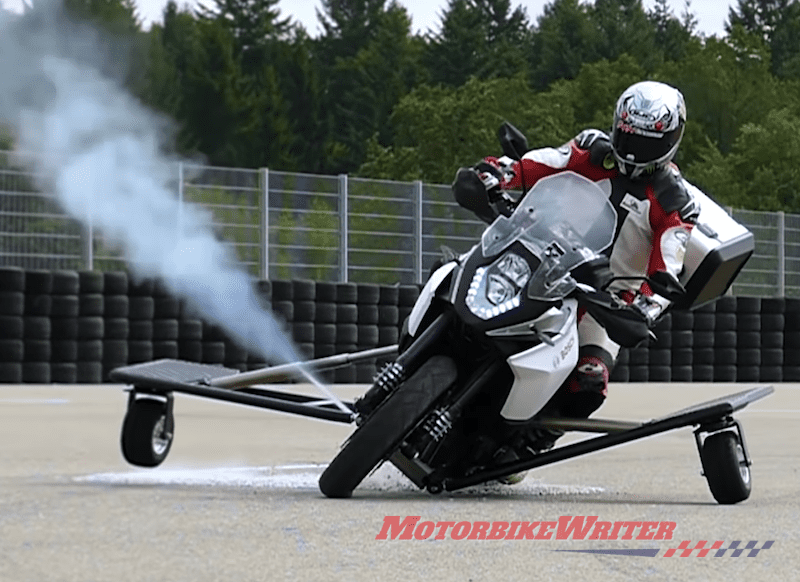 After it has gone off, you would be up for the expense of having it reloaded with pressurised gas.
Given the number of times your front wheel slides slightly, it would hopefully only activate on a big slide.
While it might sound expensive and too technical, it could help prevent motorcycles being banned by the safety nannies of the future who would like to see us all in automated cars.
However, the Takata airbag scandal prompts concern that a fault in the system might accidentally activate these jet thrusters and knock bikes over.