There wasn't a whole lot of shakin' goin' on when rock-and-roll legend Jerry Lee Lewis's 1959 Harley-Davidson went up for auction today in Florida.
The FLH Duo-Glide, which he has owned since new, was estimated to sell for $1 million, but sold for $350,000. Great balls of fire, that's still a lot of money.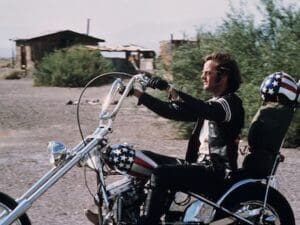 Yet it didn't top the record $1.3m paid for the Captain America Panhead chopper form the 1969 cult film, Easy Rider.
It also didn't reach the $450,000 paid recently for a 1958 Ariel Cyclone bought by '50s rock and roll legend Buddy Holly just six months before he died.
At 79, Jerry is still rocking and still owns a bunch of Harley-Davidsons, but there is no word on him selling any other bikes.
He bought his first two-wheeler, a Cushman scooter, at age 16 in 1951 using money he earned working on his father's farm.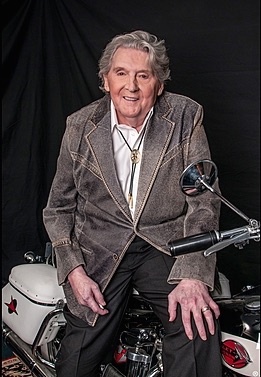 After his first hit record, Whole Lotta Shakin' Goin', Jerry bought himself a brand-new, blue 1957 Harley-Davidson FLH Panhead, with the big 74 CI motor. "It was a fine motorcycle, and I rode it all over the place."
At the peak of his early career in 1958, Harley-Davidson gave a pair of new 1959 FLH Panheads to Lewis and Elvis Presley. Jerry Lee got his first, which irked The King.
"Harley-Davidson asked if I'd like to have a new bike, and they brought it down to Memphis and gave it to me at my house," Jerry says. "Elvis got the second one, and there was a bit of personal talk about this – he couldn't understand why he got the second one, so I asked if he wanted to trade! That was just a joke.
"It's a fine motorcycle, no comparison to my '57 Panhead – the motor on that one wasn't quite as nice. This motor is just as good as the day it was given to me."
Lewis says he is getting too old to ride the kickstart motorcycle. "There was a time I wouldn't take a zillion dollars for it, but now it's just sitting there. You can crank that motorcycle up and she purrs like a kitten – but you have to kickstart it you know. I could probably sit on it alright today, but I wouldn't take a chance. I'm 79 years old. This bike is like a child to me, but I've decided it's time to let it go."