If you crashed wearing this Japanese Neko (cat) helmet with ears, would you land on your feet?
We've seen some bizarre motorcycle helmets in our time (Storm Trooper helmets, helmets with hair and even shaved heads!), but nothing as ridiculous as the Neko-helmet from Nitrinos motostudio in Japan.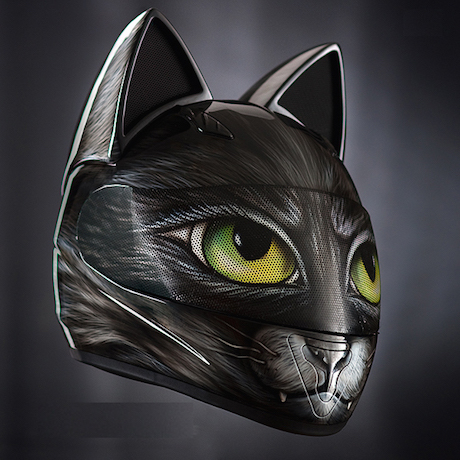 The helmets have fibreglass cat-like ears which don't seem to serve any purpose at all except to satisfy the Japanese penchant for cats and cartoon characters.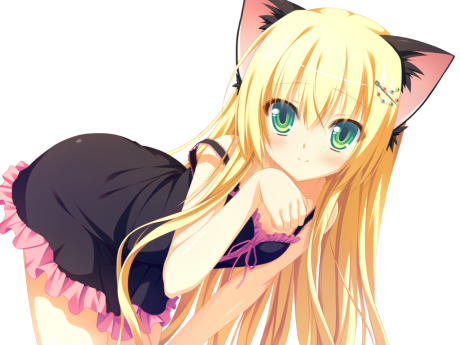 The first Neko-helmet was produced for a festival of Japanese culture in 2011, but it proved so popular, it is now available for sale from US$495 to $660, depending on clouds and graphics which include a cat face right across the visor.
In case you're wondering about the safety of such protrusions from the helmet, the makers say that they snap off in a crash.
That's about all the info we can give you on the ears except to quote the website directly: "The ears are performed of through type. Thus, up to a speed of 100km/h, the ears do not generate additional resistance."
Not sure what happens in a crash over 100km/h.
Maybe if the ears were vents, at least they would serve some practical purpose.
If you're still interested in buying a Neko-helmet they ship around the world, but we can't guarantee they will be legal in too many countries.
They come with a sun visor and removable polyester lining, in sizes XS, S, M, L, XL and weigh 1780 grams.
Check out some of the other strange helmets we've seen!