If you do come off your motorcycle, the first thing to hit the ground will probably be your gloves as the natural reaction when you fall is to put your hands out to lessen the impact.
So they need to have good protection, especially in the palms where your hands may hit the ground and on the wrist which racers often break.
Ixon has introduced the RS HP Pro gloves which are focused on comfort, security and performance. Price is a rather costly $269.95.
They have been tested by professional racers such as Australian WorldSBK rider Josh Brooks and MotoGP rider Bradley Smith.
Ixon claims they are their "most accomplished product yet".
The RS HP Pro gloves are made from a combination of goat, cow and kangaroo leather for durability, light weight and strength.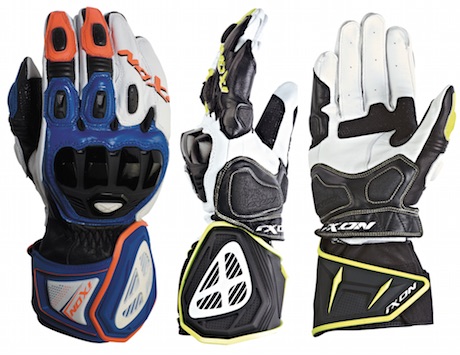 They also feature vented knuckle protectors to keep your hands cool and comfortable, while providing some impact protection for the fingers and knuckles.
The Ixon RS HP Pro gloves have a long cuff, with double velcro tightening buckles, to prevent unwanted skin exposure.
They come in sizes XS – 4XL in red, blue, black/white, black/yellow, and black/green and are available through most motorcycle retailers.