A London company has built what they believe is the safest bicycle in the world with seatbelts and roll cage.
The scary prospect is that the road safety super-nannies will think this is a great idea and extend the concept to motorcycles, mandating seatbelts and roll cages. We hope not!
BMW dabbled with the C1 scooter that included a seatbelt and roof that acted as a roll cage but thankfully that wicked vehicle has now been shelved. Hopefully forever!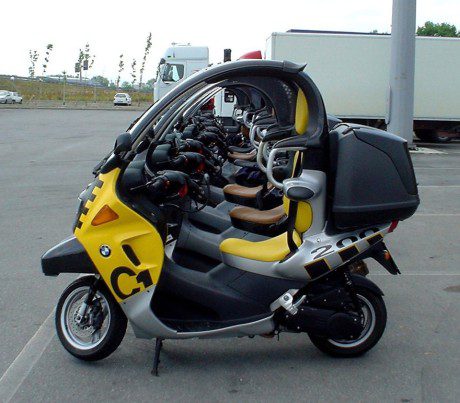 Meanwhile, the Babel Bike not only has a roll cage and seatbelt harness, but also has lights, indicators and a car horn. It comes as either a pedal-powered version for about $4000 or with an electric assistance motor for about $5500.
The bike has been developed by Crispin Sinclair, son of Sir Clive Sinclair who invented the 1980s Sinclair ZX line of home computers, the Sinclair C5 electric vehicle, and more recently the tiny folding A-Bike.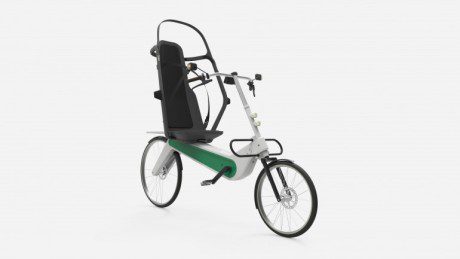 Crispin claims the bike's roll cage and steel foot protectors allow it to be pushed away when hit by a vehicle, rather than crushed underneath.
The Babel Bike is driven by pedal power and/or 250-watt Shimano STEPS motor, powered by a removable 36-volt 11.6-Ah lithium-ion battery.
They claim a four-hour charge should be good for a range of 80 to 129km, depending on pedal assistance. The bike's top electric-assist speed is 32km/h.
It has an 11-speed Shimano hub transmission with Di2 electronic shifting with an eight-speed hub and mechanical shifting on the non-electric version.
The drivetrain is internally sealed and it features Shimano hydraulic brakes, a handlebar smartphone mount, and an optional security package that includes a Kryptonite U-lock which also acts as the right-side steel foot guard.
"Safety is crucial for cyclists, as I myself was hit by the side of a left-turning van, who had failed to indicate," Crispin says.
"I want more people to enjoy cycling but the lack of safety, especially in busy cities, deters them from getting on a bike. Babel Bike is specifically designed to prevent the most common accidents occurred to cyclists, so hopefully it will encourage more people to get pedalling."