Are you looking to install your own motorcycle helmet decals?  If so, be sure to check out this step by step video by Auto Trim DESIGN Channel.
First, separate the graphics from each other with an X-ACTO knife.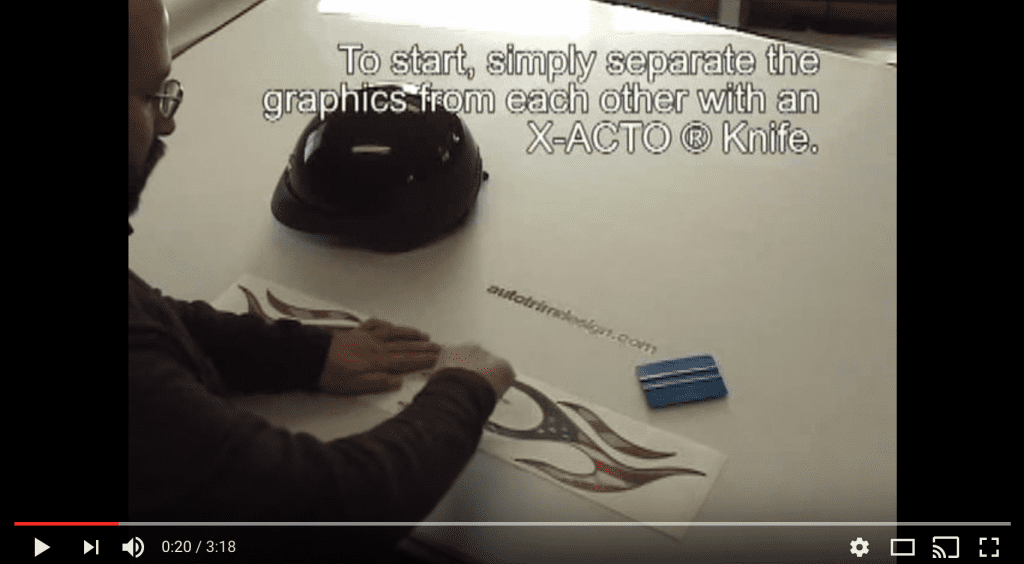 Trim the decal close to the edges.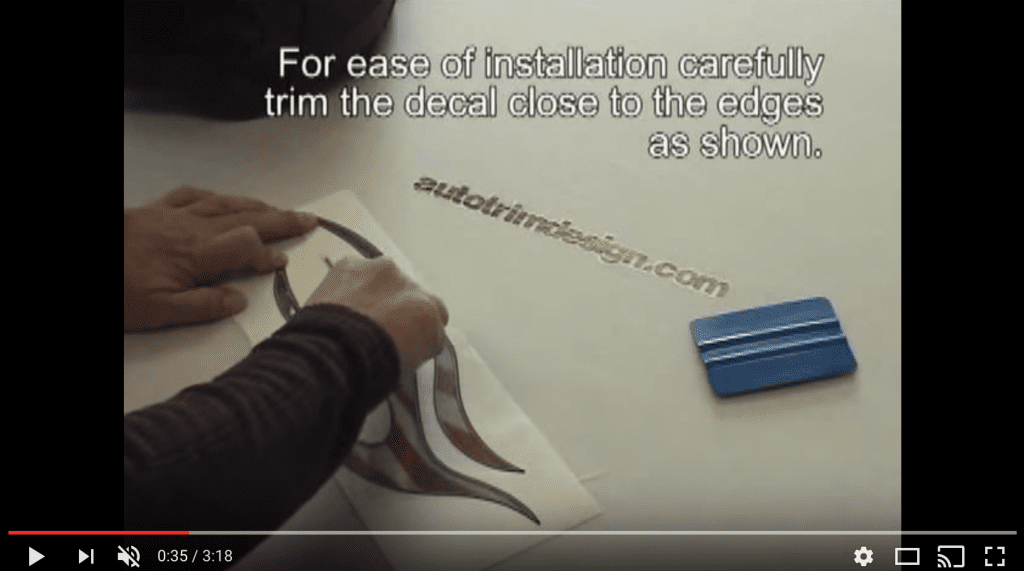 Dry fitting is suggested to become familiar with application.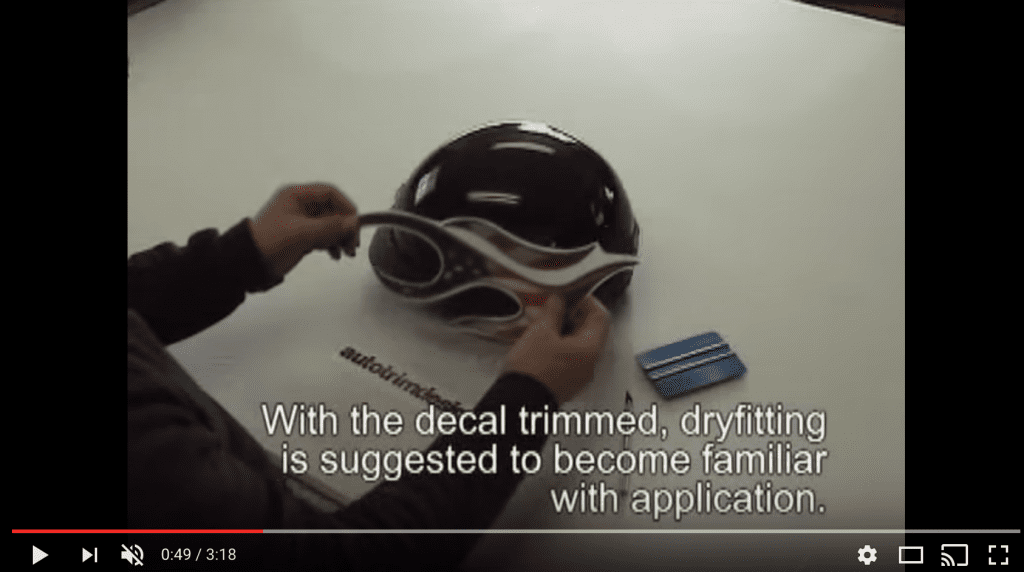 Peel back a small portion of the backing and fold back the paper a bit on each side.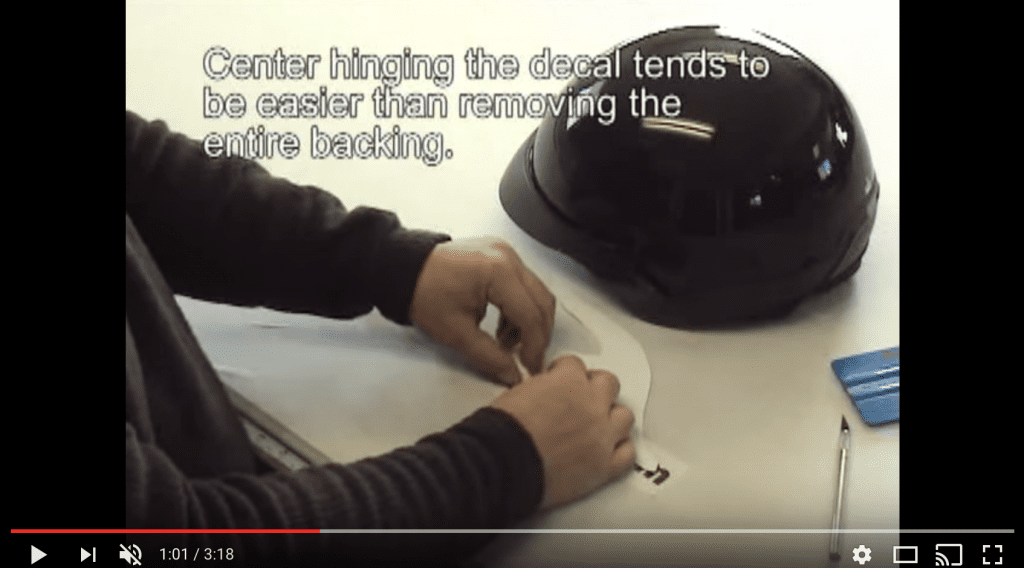 Carefully set the decal onto the helmet.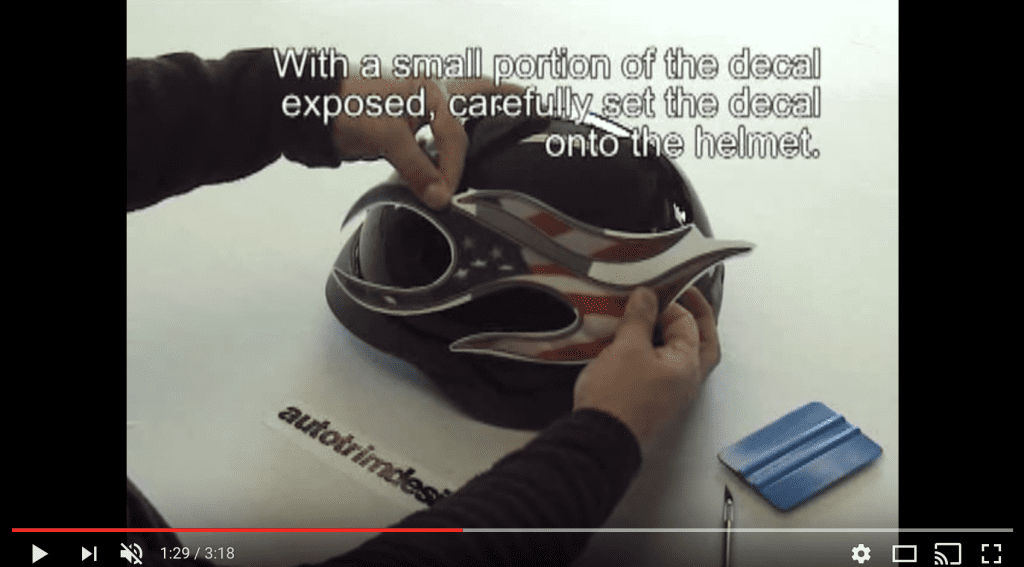 Once positioned, work the decal forward and then to the rear.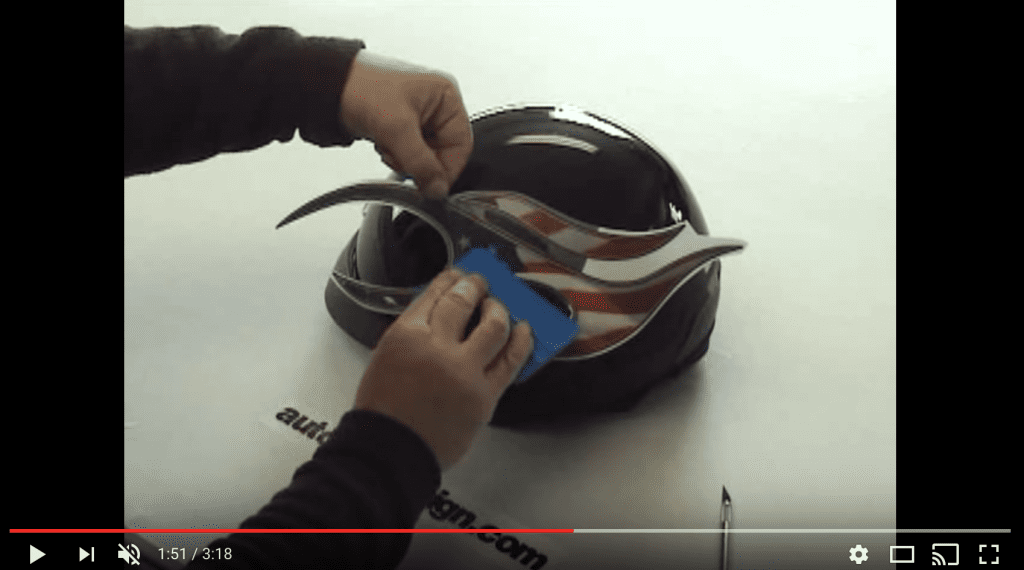 Enjoy the ride!