The Innovv K5 is the perfect balance between action camera and dash cam.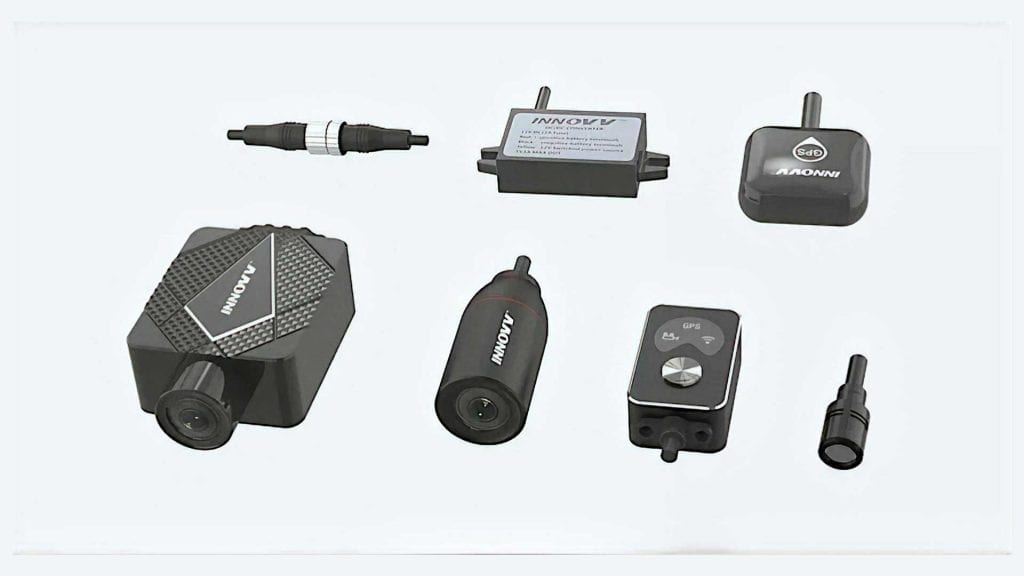 This system utilizes two cameras to be placed on both the front and rear of your motorcycle to capture all your riding moments. Not only is it great for general action camera footage thanks to the 120-degree viewing angle and 4k/1080P Sony sensors, it also doubles as a dashcam due to the continuous recording capabilities. Rear-ended while recording sweet footage of yourself ripping through the twisties? You now have all the frontward facing footage of yourself capturing your fun ride, as well as a rear-facing camera documenting your impact.
The front camera shoots in 30FPS 4k UHD, while the rear has 1080P HD capabilities. Beyond the technical specs, this package is full of features though. With the mobile app, you have the ability to instantly view and transfer all footage on your K5 unit without needing to use the SD card thanks to its wifi connectivity capabilities.
The camera is fully waterproof thanks to its IP67 waterproof rating, and the rigid construction allows for it to be effective in any temperature and climate as well.
The remote for this unit can be equipped to your handlebars and allows for the instant capture of an image on to start/stop a video on the fly, and the package comes with a lapel mic that you can clip onto your equipment for high-quality audio if you want to narrate your ride.
Currently, Innovv is allowing for pre-order (to be shipped 20-30 days after ordering) through their website with an MSRP of $458 USD.