Indian Motorcycle Australia continues to demonstrate the personalisation potential of its popular Scout with the latest Wall of Death custom.
Country manager Peter Harvey says they commissioned four Wall of Death bikes for display purposes only in their stores in Brisbane, Sydney, Melbourne and Perth.
He says the bikes were built for them by Antique Motorcycles in Melbourne and there will be a cafe racer version coming soon.
"They aren't for sale, just for display in every Indian-owned dealership to show what can be done," he says.
The Wall of Death follows four limited-edition Scout models which all sold out quickly, some even before they hit the showroom floors.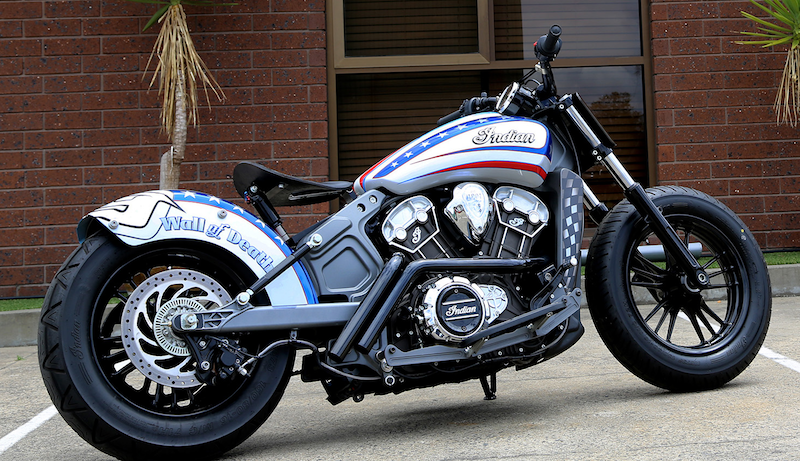 Peter says another limited-edition Scout will be coming "in the next few weeks" that is not as heavily modified as the Wall of Death.
However, instead of buying the completed bikes, customers will be able to buy a modification kit, much like Moto Guzzi does with their scrambler and cafe racer kits for the V7.
Meanwhile, if a customer wants a Wall of Death machine, they will have to contact Johnny Gee of Antique Motorcycles to make one.
"I have been a huge fan of the Wall of Death for years, and when I saw the Scout, I thought it was a great platform for a custom bike that celebrates the most dangerous and daring motorcycle show on earth," Johnny says.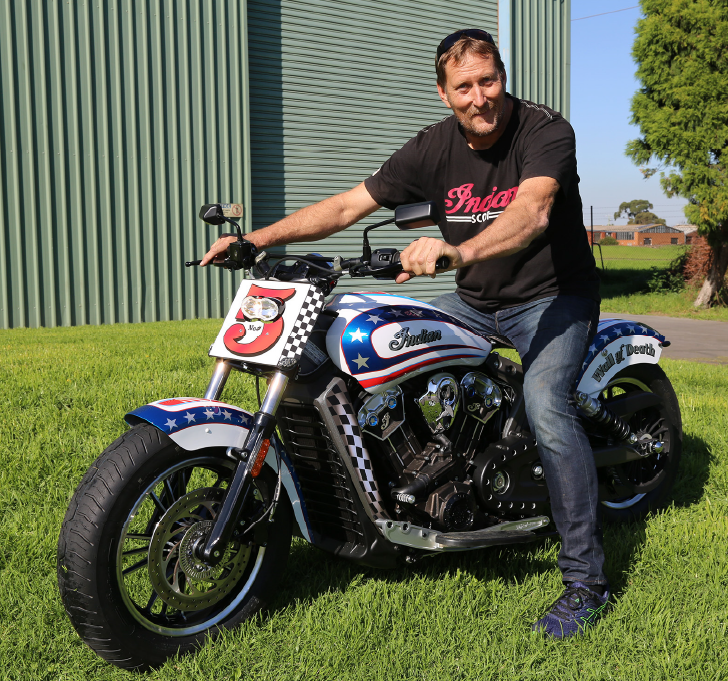 The Wall of Death motorcycle honours the American Wall of Death carnival attractions of the early 1900s when stunt riders rode 37-cubic-inch Indian Scouts around wooden motordromes.
From 1915 they were called silodromes and had vertical walls.
Last year, Guy Martin broke the speed record for riding a specially prepared Indian Scout around the Wall of Death on live TV in the UK.
Previous limited edition Scouts were the LE Mk I, Mk II and Mk III, and Franklin Edition, named after Indian Motorcycle designer, Charles B. Franklin.
The Scout LE had special two-tone paint, painted Indian tank logo, tan leather solo seat and wire wheels at $100 extra for $3000 worth of added features.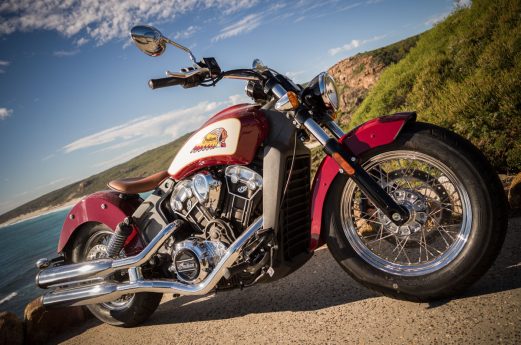 The second was the LE Mk II was inspired by a 1935 Sport Scout. It had custom gold pinstripe detailing with accompanying warbonnet on the tank and added a set of genuine black wire wheels and custom tractor style springer seat with distressed black leather finish. It cost $21,500 ride away but had more than $4000 in added value.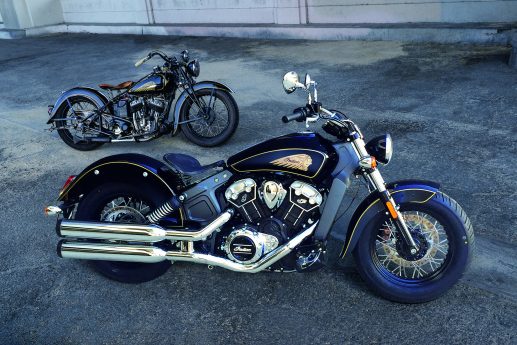 The third limited-edition Scout had heritage colour paintwork, an Indian script decal on the tank, black wire wheels and a black 1920s Solo Saddle. It cost an extra $700 and had more than  $4000 in added value.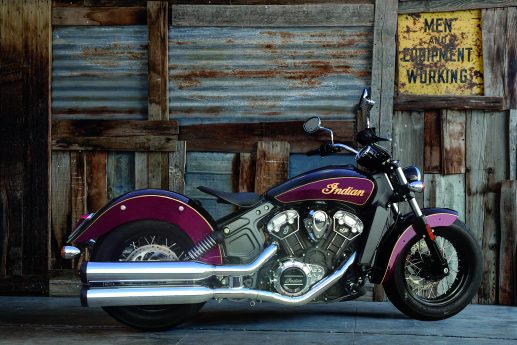 The Franklin cost $21,495 ride away which was $500 more than the standard model despite having more than $4000 in extras, including special paint, decals and gold pin stripes, plus black spoke rims and a leather spring tractor seat.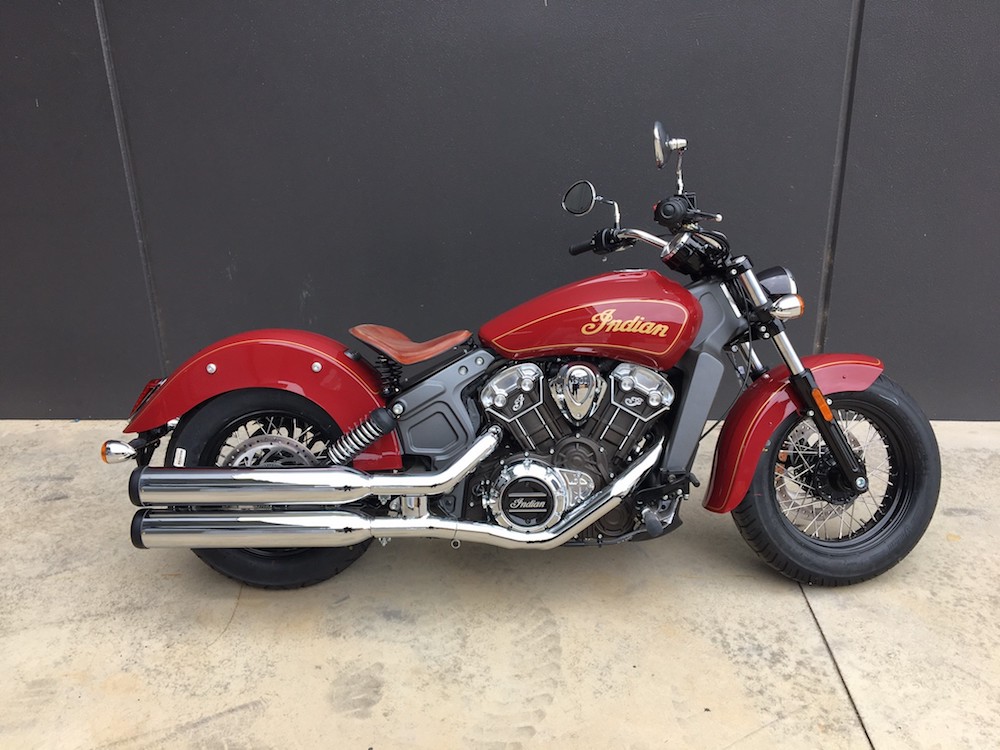 Which is your favourite custom Scout, Mk I, Mk II, Mk III, Franklin or Wall of Death?