Indian Motorcycle plans to release a new model on Thursday March 3, 2016, that is tipped to be called the Springfield in honour of its birthplace in Massachusetts.
The only clue is an image on the official Indian Instagram account of a bridge with the heading "Coming March 3, 2016" (which will be Friday, Australian time) and the caption: "The open road deserves a bike to honor it."
Indian has previously used the Springfield name to refer to the original blue colour, but it hasn't used it as a model designation.
However, last year the company applied for the Springfield trademark and recently an entry was made with the California Air Resources Board for an "Indian Springfield" powered by the ubiquitous 111-cube (1818cc) Thunder Stroke engine used in the Chief range and Roadmaster.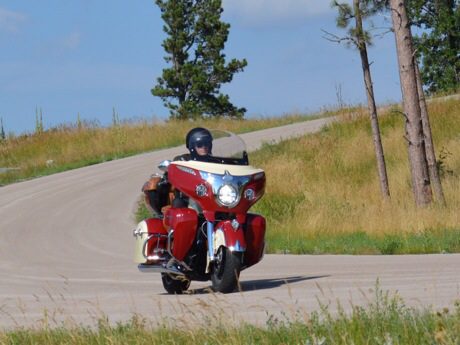 But what could it be?
The caption about the open road suggests it will be a tourer.
Harley-Davidson's biggest-selling range in the US is the Touring family, so it makes sense that Indian expands that category.
They already have the Chief Vintage with soft bags, the faired Chieftain with hard bags and the full-dresser Roadmaster with hard bags and top box.
However, Indian refers to the Vintage and Chieftain as "baggers" and the Roadmaster as their only touring bike.
So perhaps the Springfield will be a cut-down version of the Roadmaster. Maybe it will have a big windscreen rather than a fairing, with hard bags, but no top box. Another way to look at it is a Chief Vintage with hard bags.
Either way, it would be similar to the 2016 Harley Road King with hard bags and detachable windscreen.
The CARB entry also says the bike will weigh about 530g which is similar to the Chieftain and Roadmaster, so another possibility is that it could have a frame-mounted fairing like the Harley Road Glide.
Americans are also mad keen on trikes and there are several independent companies converting Indians into three-wheelers, so that's yet another possibility.
However, it would weigh much more than a Roadmaster or Chieftain and the Instagram caption refers to a bike, not a trike.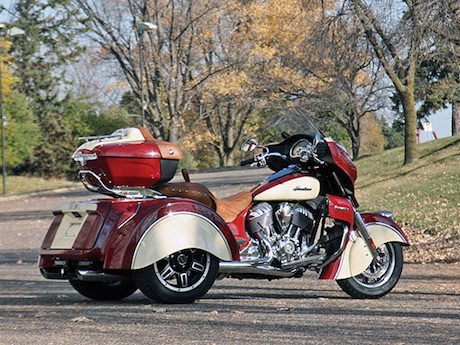 At the global launch last week of the Victory Octane in Sydney, I asked Indian Motorcycle Australia and New Zealand country manager Peter Harvey about the Indian Springfield. He wouldn't comment.
Whatever it is, we will know next week!