Indian Motorcycle has set the date for its on-track war with Harley-Davidson at the AMA Pro Flat Track championships in the Santa Rosa round on Sunday, September 25, 2016.
Indian Motorcycle will debut their Scout FTR750 against the Harley XG750R which has had a successful return to flat track racing after 44 years.
The highly anticipated showdown on the track could also lead to new production models from the two American manufacturers; a smaller Scout and a larger Street.
Indian Motorcycle started its official return to professional flat track racing with the public debut of the Indian Scout FTR750 on August 7 at the legendary Buffalo Chip venue during the Sturgis Rally.
It features the #51 as a nod to Bill Tuman, the last factory racer to win a National on an Indian Motorcycle.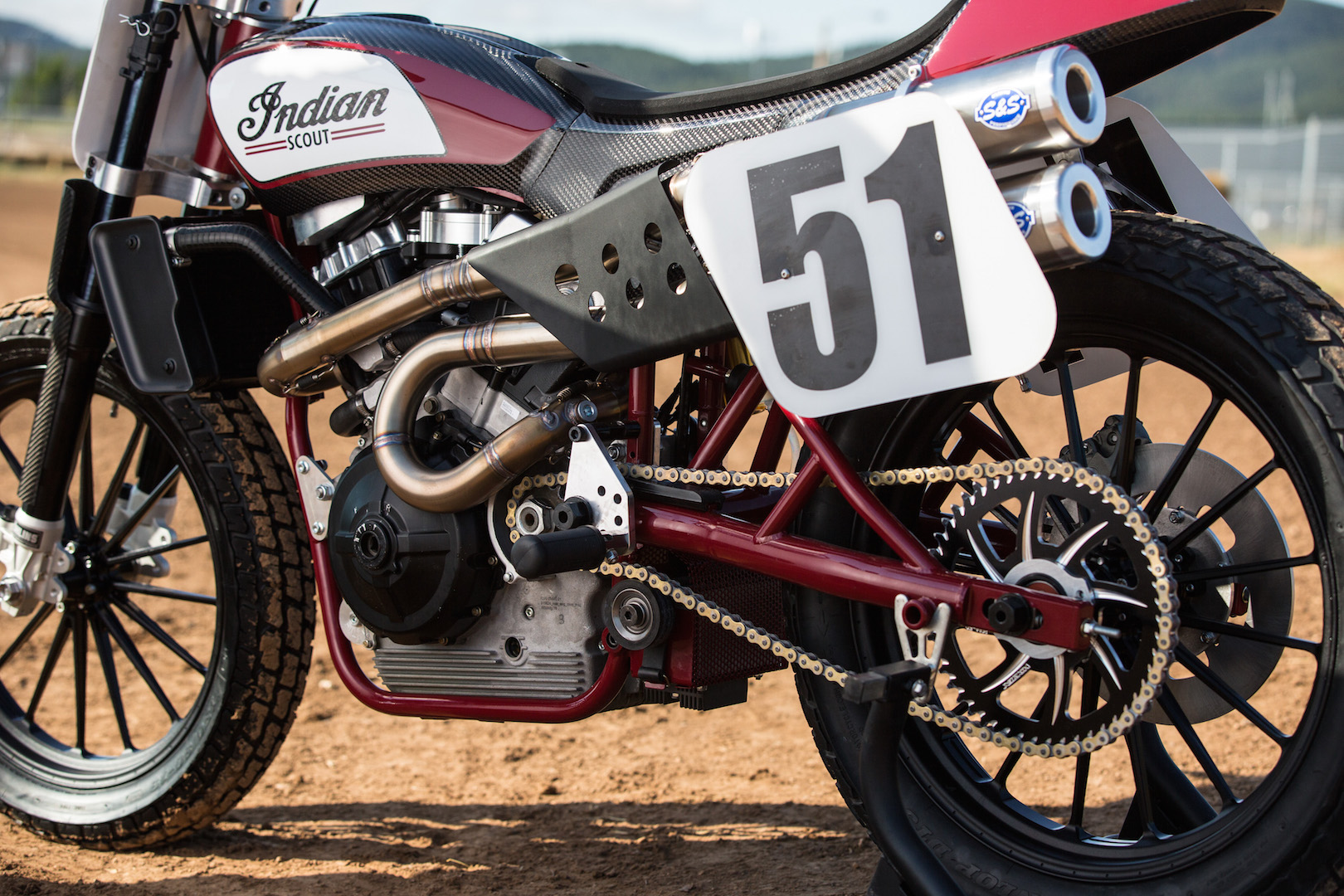 The Indian Scout FTR750 is a clean-sheet design racing machine developed in-house by the Indian Motorcycle Racing engineering and design teams. The bike is powered by a purpose-developed, high performance 750cc V-Twin engine and features a unique, ultra-light steel frame, large centrally located airbox and sleek lightweight carbon fibre body.
"It's a proud moment for all of us at Indian Motorcycle to get the Indian Scout FTR750 on the track and formally launch our professional flat track racing program," said Gary Gray, Product Director for Indian Motorcycle.
There must be a good commercial reason for the two American motorcycle companies to produce special motorcycles for the purpose, Indian even making a proprietary 750cc water-cooled engine for the job
It might be war on the track, but it could also be war on the showroom floor.
The Harley XG750R flat tracker is based on the water-cooled Street 750 which is the bigger brother of the Street 500 learner-approved bike which has taken Australia by storm.
The handsome bike looks a whole lot like the XR1200 production bike from 2008 to 2012 and many are tipping it could lead to a retro flat-track racer production bike.
Similarly, a 750cc Indian production bike would be a welcome addition to the line-up and increase interest among a younger demographic.
Indian Motorcycle hasn't raced in AMA Pro Flat Track with a full-factory bike since the 1950s when it dominated the sport.
On its departure, Harley took over and the XR750 was immortalised in the iconic 1971 motorcycle documentary On Any Sunday.