Social worker Julie Jasper is riding a 1942 Indian 741 Military Scout around Australia to encourage young domestic violence victims to "break the silence".
It's called the Silent Tour and you can join the 50-year-old rider on one of the legs of her tour by following her website and making a $35 donation.
Julie started on March 4, 2017, in her hometown of Albany, WA, and arrives in Perth this Sunday (April 2, 2017) for a ride out from Guilford to Gilderton with riders from the Indian Motorcycle dealership.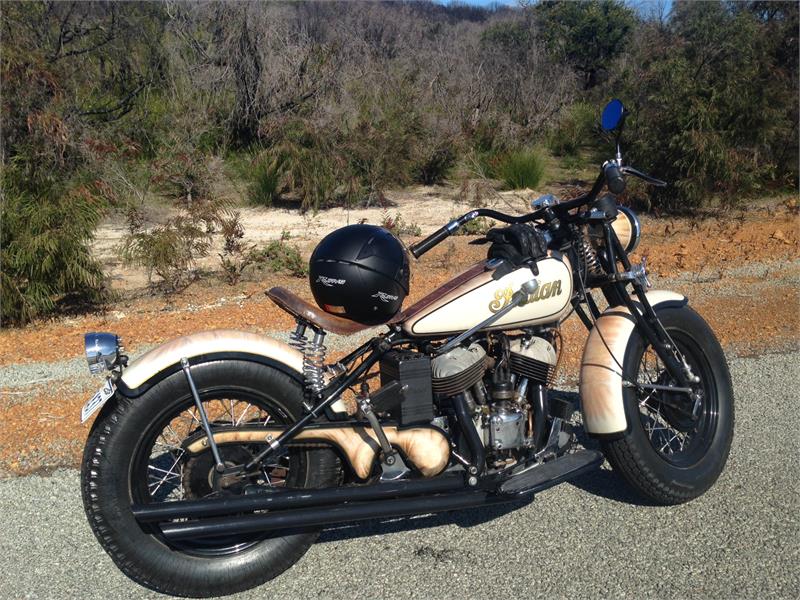 That's only 500km in a month, but Julie is not in a rush as she wants to spend the time making people aware of what victims of domestic violence go through.
She is also using the trip to concentrate on writing her book "Flaying solo – one women's journey to self-discovery". (Yes, "flaying" as in ripping the skin off to expose what's underneath.)
"I needed to remove myself from family and friends and get out in the bush to write this book," she says.
"So I decided to take myself off around Australia on my dream bike and raise awareness for domestic violence."
Julie has been a full-time carer for abused children for the past two years so she knows first-hand what they go through.
She has decided to open up her trip to others to come along to not only raise money for her sponsors, the Albany Community Foundation, but also to provide her with company and security.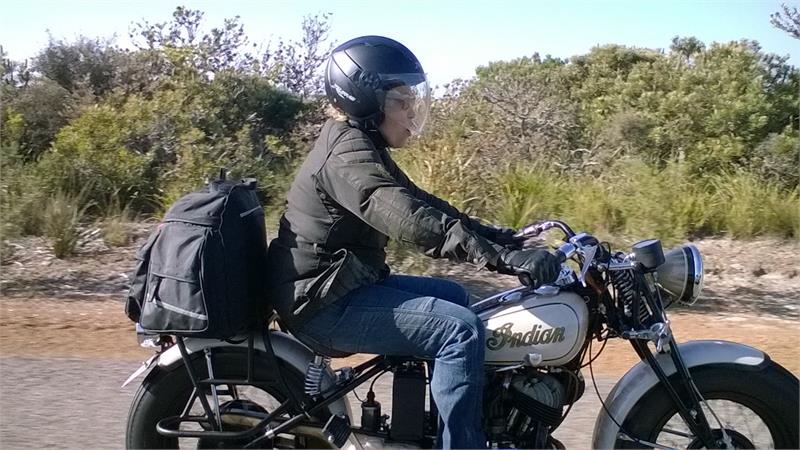 Julie chose an old Indian Scout because it was her dream bike and provided a challenge.
"I've always loved Indians and old things so when the two came together, it was the perfect combination," she says.
"It is a challenge, but the bike is up to it. It was built for World War II as a despatch rider's bike so they built them very solid."
However, when she first got it, she dropped it in the shed and broke her leg. She spent the next four months writing eight chapters for her book.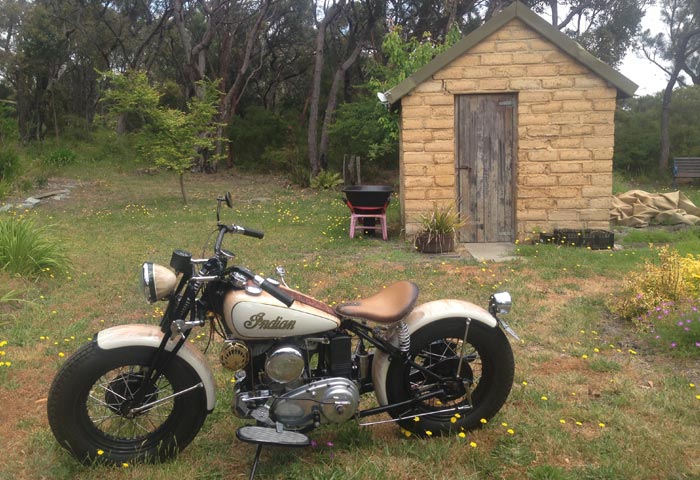 Julie says the Scout's engine has been totally reconditioned and she believes it will get her steadily around Australia at an average of 85/90km/h on the highway, over the next 11 months.
"I have a Perth mechanic, Murray Morrell, who is an Indian expert who has been rebuilding Indians for years," she says. "He'll be my online mechanic if anything goes wrong."