Indian Motorcycle has experienced a massive surge in Australian sales, more than doubling last year, while a slump in sales at sister company Victory Motorcycles has partially offset the results.
The Indian Scout has led the surge to 734 bikes, up 117.8% from 337 in 2014, while Victory dropped 10.8% to 381.
Still, the two brands together sold 1115 motorcycles, up 45.9% from 764 which compares favourably with a 3% increase in the Asia/Pacific region but down on the global upward trend of 67%.
Victory Motorcycles and Indian Motorcycle Australia country manager Peter Harvey says the Indian Scout has been very successful for them, selling 422 which was 57% of Indian sales.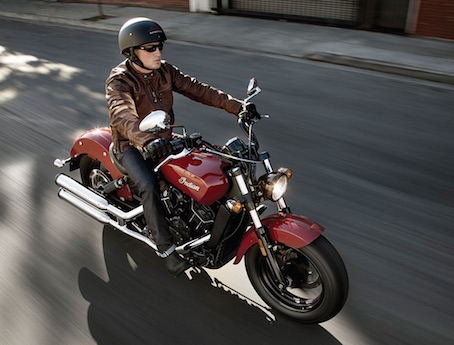 "Scout has taken the market by storm and the Scout Sixty will carry that through," Peter says.
The 999cc Scout Sixty arrived in December and Peter says it's also selling well.
"People need to ride the two back to back and understand that even though it's a smaller capacity it's just as good as the original.
The Scout Sixty is $17,995 ride away and the Scout has gone up to $19,995 ride away.
While Peter is "very happy" with Indian sales, he says Victory is "a bit disappointing".
"It hasn't had the growth we expected, but we think that will turn around quickly this year," he says.
"It's not forgotten. A lot of investment has been made in the Victory brand and it will have a big, bright, strong future."
On February 20, Victory launches a new model called the Octane which will be a muscle cruiser based on the 1200cc water-cooled engine in the Project 156, Combustion and Ignition concepts of the past year.
"It's all about differentiating Victory and giving it some breathing space," he says.
"I think it will hit on the younger market with its style."
While Victory's cruisers are the main focus of sales, Peter believes the bagger range will start to take off.
"It's a bit slower than the trend we thought," he says.
"Once the bagger trend starts to take hold, we'll be well positioned with Magnum which is already gaining traction.
"It feels like it's coming. It makes sense."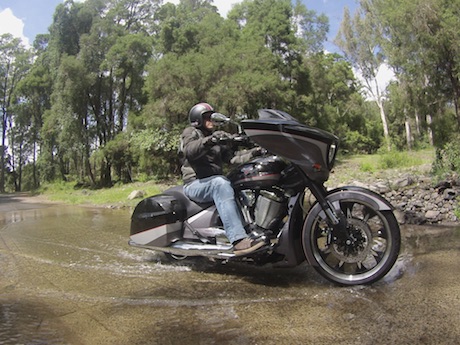 Victory and Indian Motorcycle have increased their Australian dealership network to eight with the recent appointment of Canberra Motorcycle Centre at 30 Ipswich St, Fyshwick.
Parent company Polaris owns and runs the stores in Brisbane, Sydney and Melbourne, while Motorcycle Territory in Darwin, Adelaide Motorcycle Centre, Rising Sun in Townsville and Brisan Motorcycles in Newcastle are independent dealerships.
Meanwhile, Polaris Industries, parent company of Indian and Victory, has laid off about 100 workers after announcing a drop in fourth-quarter profits and warning of a steeper dip in the first quarter of this year.
Sales of ATVs and snowmobiles slumped in the US last year, while Polaris ATV sales in Australia were down 13.5% to 5095.