Indian Motorcycle has again upped the ante in the engine capacity war with Harley-Davidson by offering the Thunder Stroke 116 Cubic-Inch Stage 3 Big Bore Kit. 
The kit, which increases capacity from 1818cc to 1900cc, is on sale from December in the US at $US1999, plus installation.
Indian Motorcycle Australia spokesman Chris Gale says the kit will be available in Australia in January for $A2750 plus installation costs.
"We are just waiting on confirmation of hours allocated to this job, but initial estimations are around 10 hours. We may need to pull the whole engine from the chassis," he says.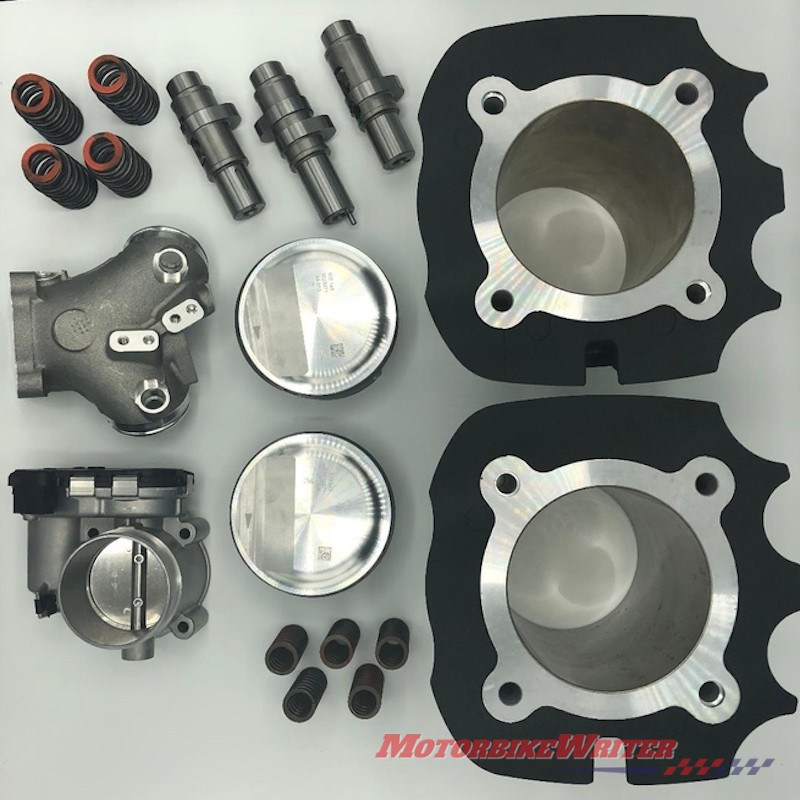 The big bore war with Harley started in 2013 when Indian Motorcycle was reborn with the 111-cube (1818cc) Thunder Stroke engine.
At the time, Harley's big production engines were the 103-cube (1687cc) Twin Cam and CVO 110 (1802cc) Twin Cam.
Last year, Harley increased capacity with the Milwaukee Eight engines to 107 cubes (1753cc) and 114 cubes (1868cc) in the CVO range. This year they added a 117-cube (1923cc) CVO engine.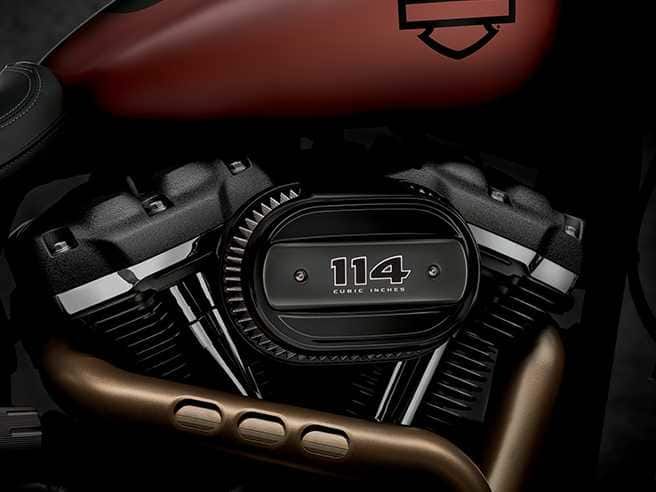 Now Indian has retaliated with their 116-cubic-inch (1900cc) Stage 3 Big Bore Kit that is compatible with all Indian models powered by the Thunder Stroke 111 engine.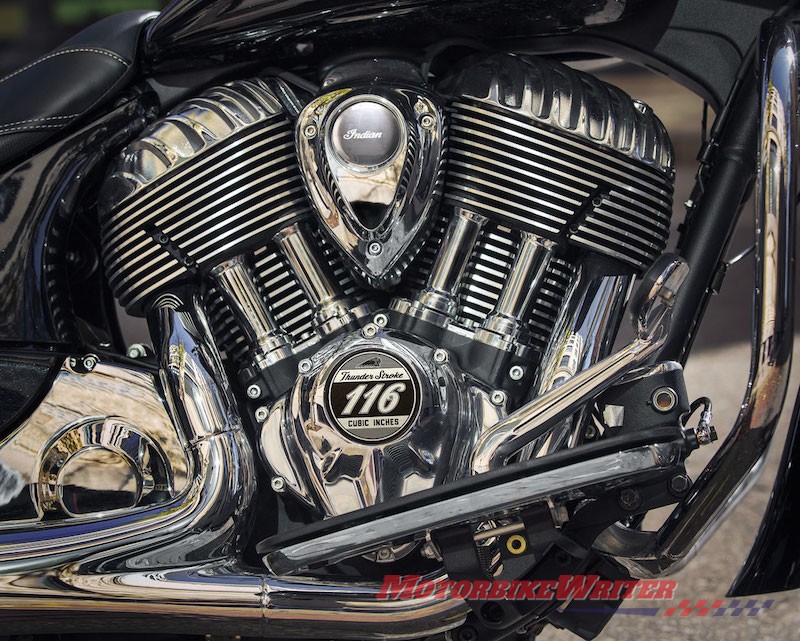 That means the Chief Classic, Chief Vintage, Chieftain, Roadmaster and Springfield.
Big-bore output figures
Indian claims the kit increases power 20% from 54.6kW (73.3hp) to about 65kW (87hp) while torque is boosted 15% from 161.6Nm (119lb ft) to about 185.4Nm (136.7lb ft).
That's still not as powerful as the Harley 107 Milwaukee Eight, but has more torque than even the Harley 117 CVO engine.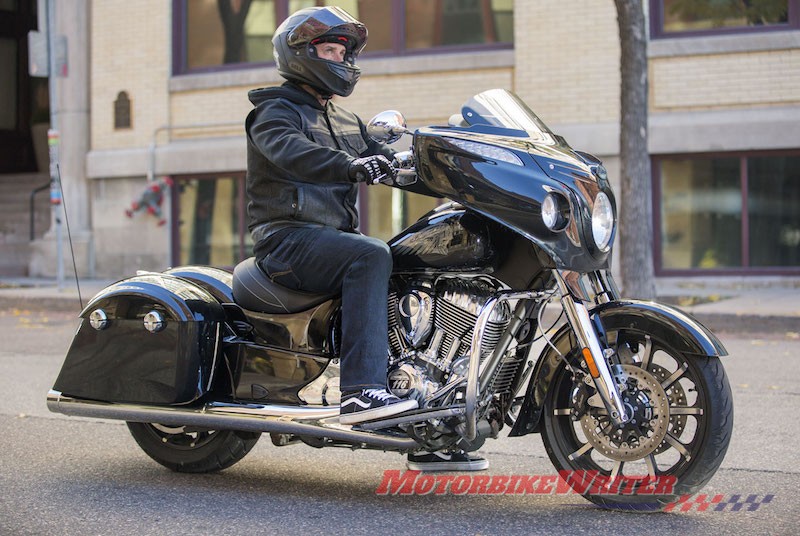 Harley output figures are: 107 (69kW/92.5hp; 145Nm/106lb ft); 114 (75kW/100.6hp; 155Nm/114lb ft); and 117 CVO engine (78kW/105hp; 169.4Nm/125ft lb).
Indian Motorcycle Accessories spokesman Derek Meyer says the "bagger landscape is seeing more and more emphasis on performance".
"Indian's roots are in performance, innovation and pushing boundaries, and this 116-kit is but one of a variety of new products riders will see from us moving forward, grounded in and driven by Indian's performance DNA."
Other Indian performance kits are: Stage 1 Performance Air Cleaner and Thunder Stroke High Flow Air Cleaner, Stage 1 Slip-On Exhaust and Stage 2 Performance Cams.